Esports Ecosystem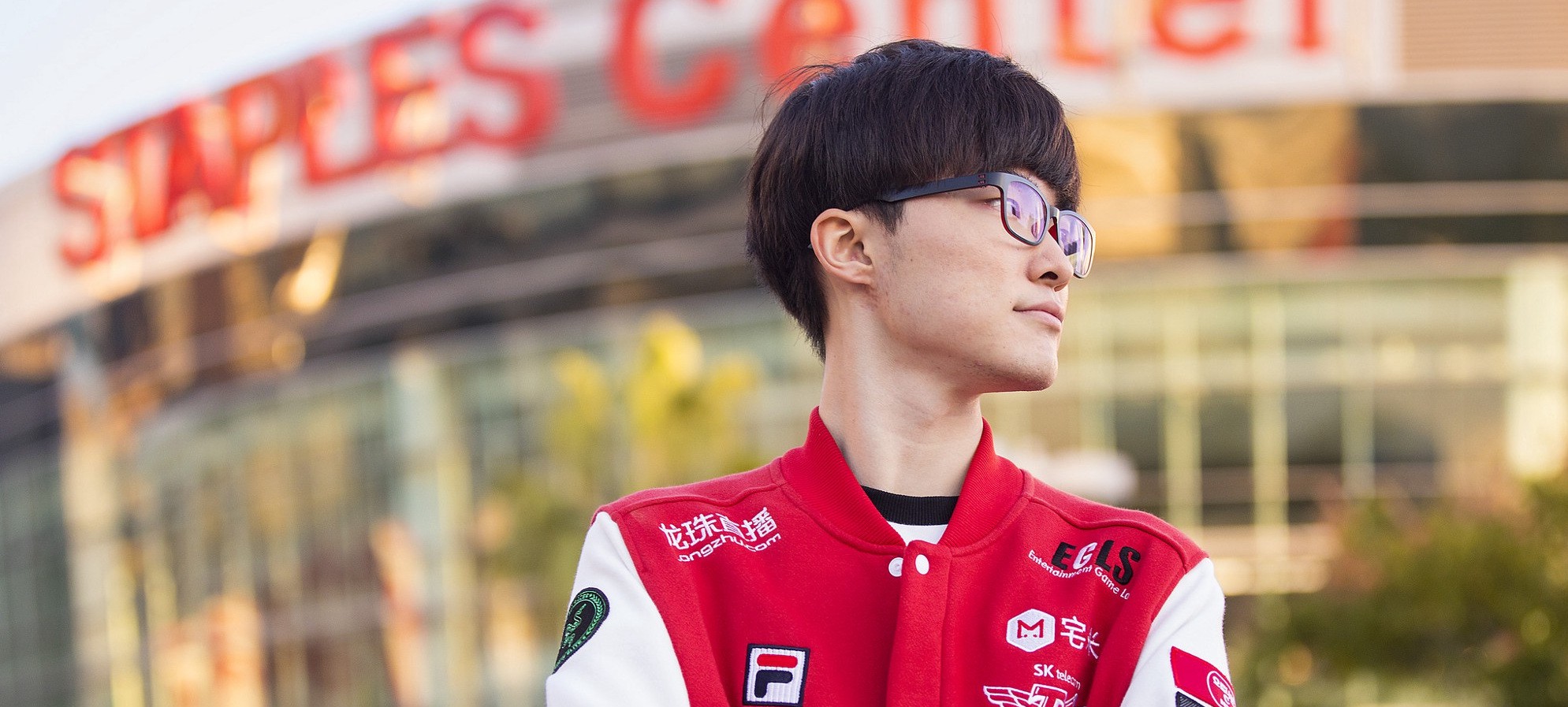 Ia menerima tawaran cek kosong dari tim League of Legends dari Amerika Utara
Lee "Faker" Sang-hyeok telah memenangkan League of Legends World Championship sebanyak tiga kali. Mudah sekali baginya untuk mendapatkan gaji dengan angka fantastis. Dikutip dari satu sumber, Faker sempat ditawari gaji oleh SK Telecom T1 sebesar US$2.5 juta per tahun. Tercatat pula oleh Esports Earnings, sampai saat ini Faker telah meraih uang hadiah dari turnamen sebesar $1,254,240. Bahkan ia telah masuk dalam daftar 30 Under 30 oleh Forbes.
Ketika berada di acara talkshow Radio Star, Faker mengatakan bahwa ia sempat ditawari cek kosong oleh tim League of Legends asal Amerika Utara. Cek kosong  di sini bukanlah cek yang tidak punya nilai tetapi cek yang bisa diisi nominalnya sesuai keinginan. Apakah Anda pernah memakai cheat uang di dalam game? Mungkin seperti itulah hal yang dirasakan Faker ketika melihat cek kosong tersebut. Ia bisa menulis berapa banyak uang yang ia inginkan di cek itu.
Namun Faker menolak tawaran ini karena ingin tetap bermain di Korea Selatan. Pasalnya, Faker tetap ingin membuat bangga para penggemarnya di sana. Ia tak ingin meninggalkan fanbase yang sudah ia miliki karena para penggemarnya telah mendukung dia sejak ia memulai karir dulu.
Faker memang sudah beberapa kali menolak tawaran dari tim-tim di luar Korea Selatan. Padahal, sudah terhitung banyak pemain League of Legends Korea Selatan yang bermain di luar negeri seperti Tiongkok, Eropa, dan Amerika Utara dengan tawaran angka gaji besar.
Faker seperti tidak pernah terbuai dengan uang. Ia hanya ingin tetap berprestasi dan membawa kembali gelar juara Worlds ke Korea Selatan. Dikutip dari PCGamesN, ia bahkan menyumbangkan pendapatannya pada satu bulan untuk badan amal. Publik juga tidak pernah melihat Faker dengan barang-barang mewah seperti sepatu atau pakaian yang mahal. Dalam acara yang sama, ia mengatakan bahwa ia hanya memiliki pengeluaran sebesar US$170 perbulan. "Ke depannya, saya ingin menggunakan uang saya untuk amal. Karir di esports sangatlah pendek, jadi saya ingin mengatur karir saya sebaik mungkin."
Memang karir bagi pemain profesional di esports terbilang sangat pendek. Rata-rata umur pemain profesional esports memutuskan untuk pensiun adalah 25 tahun. Besar kemungkinannya karir seorang pemain profesional esports tidak melebihi 10 tahun. Mereka harus mengatur karir mereka sedemikian mungkin untuk mendapatkan prestasi dan uang sebanyak-banyaknya.