English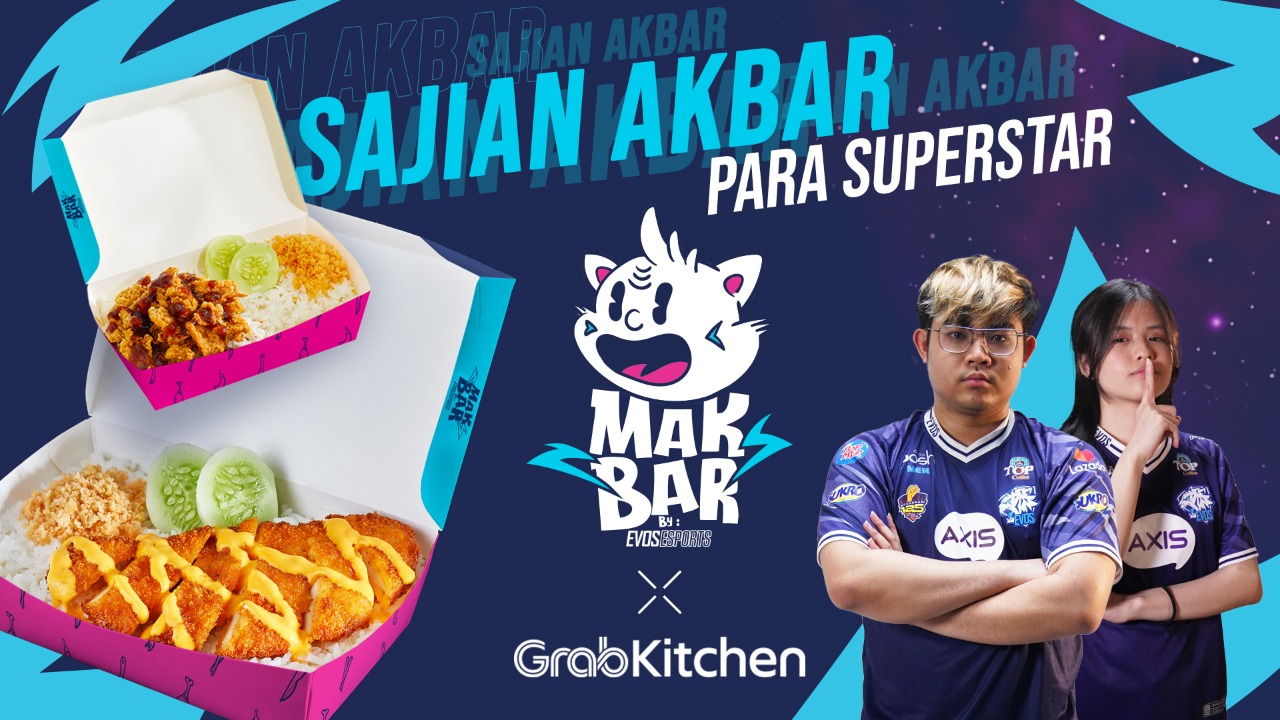 EVOS continues their momentum in expanding their fanbase through the release of Makbar, a food merchant exclusively available on GrabFood.
EVOS Esports just very recently launched Makbar, the esports industry's one and only premier food merchant, available exclusively on the Grab platform. Makbar will present ten variations of affordable special food menus from EVOS, which can be enjoyed by millions of Grab application users around Jakarta, Indonesia.
Through the opening of this food merchant, EVOS is looking to continuously establish and maintain a close relationship with its target audience. For the organization, this initiative can provide them the necessary momentum to achieve their goal.
"As the leading food delivery service in Indonesia, we are very enthusiastic about welcoming Makbar, the F&B brand from EVOS Sports, on our platform. GrabFood always strives to innovate and become the primary choice of foodies, especially in the Indonesian gaming community. We are highly supportive of Makbar, wishing them all the success to be the leading F&B brand in gaming," said Hadi Surya Koe, Head of Marketing, GrabFood, Grab Indonesia.
The launch of a food merchant at Grab is one of EVOS Esports' latest initiatives to connect with fans during the pandemic. Unsurprisingly, therefore, this food merchant business idea was initiated by the CEO of EVOS Esports, Ivan Yeo. He thinks that it is imperative to fill in the void of the long-lost community interaction, which is achieved by providing convenience in purchasing food.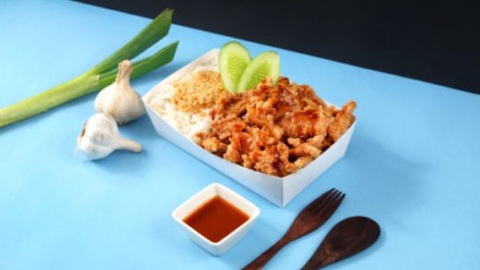 "At EVOS, fans are always our number one priority. Fans are a core part of our organization, and we constantly try to maintain a close relationship with them. Through Makbar, We hope to send happiness to every one of our fans out there, and we see Grab as having an excellent platform to make this happen."
In addition to this initiative, Grab is also committed to conducting marketing activities with EVOS, utilizing the talents of EVOS to promote the Grab application with hyperlocal initiatives.
EVOS Esports is currently one of the leading esports teams in Asia that holds various international championship titles ranging from Mobile Legends, Free Fire, and League of Legends: Wild Rift. EVOS Esports has a combined following of more than 100 million fans spread through social media and more than 500 million monthly viewers.
Furthermore, as a way to contribute to fans, EVOS has also donated 100 Makbar food packages to people in need. "We always want to contribute, no matter the form. We are highly aware that there are multitudes of communities, fans or not fans, who are in dire need of help during this pandemic. EVOS will always look for opportunities or ways to help the community through the different initiatives we will execute," said Hartman Harris, Chief Business Officer of EVOS Esports.