Esports Ecosystem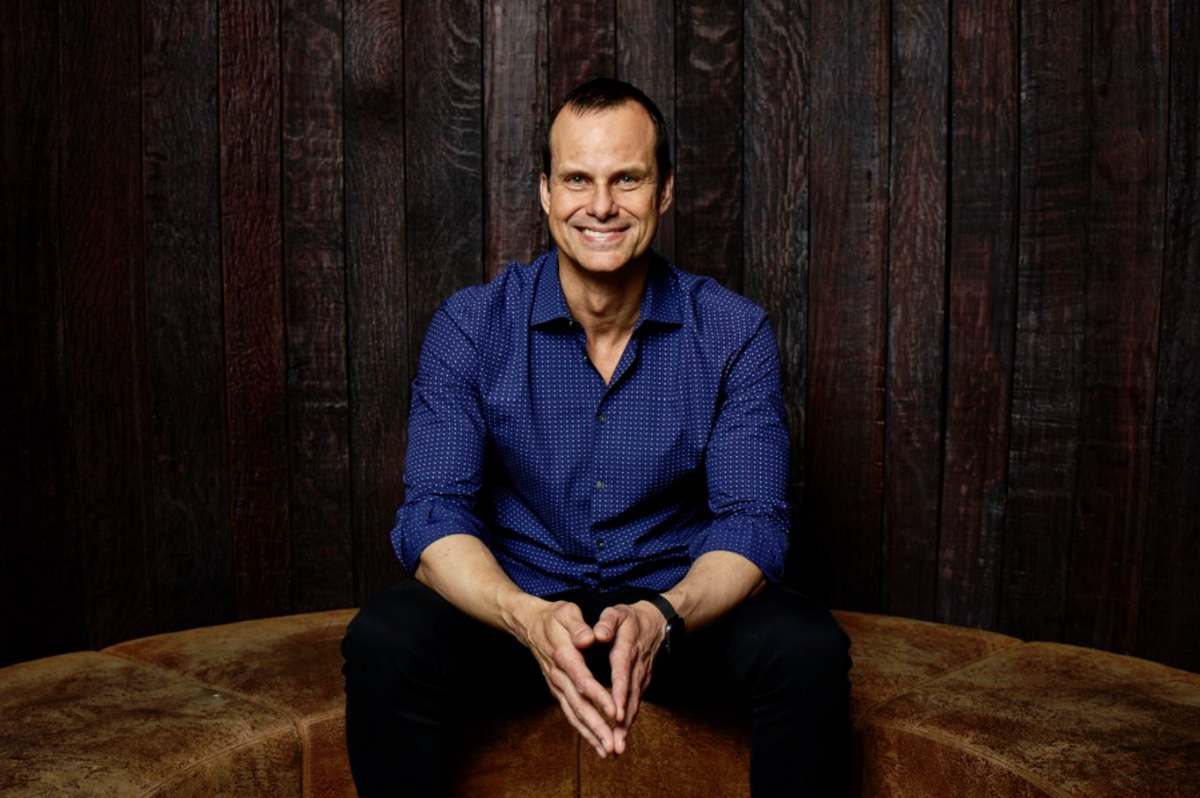 Dalam preview event LoL World Championship 2020, John Needham selaku Global Head of Esports Riot Games memberi petunjuk soal esports Wild Rift di Indonesia.
Tanggal 21 September 2020, redaksi Hybrid.co.id menghadiri preview event khusus media terkait penyelenggaraan League of Legends World Championship 2020. Dalam acara yang diselenggarakan secara online tersebut, Riot Games memberi petunjuk soal esports Wild Rift di Indonesia.
Acara dibuka dengan sesi tanya jawab yang dibawakan oleh David Higdon, Head of Communication LoL Esports, dengan John Needham selaku Global Head of Esports dari Riot Games sebagai narasumber. Kebetulan, saya mewakili redaksi Hybrid cukup beruntung, karena pertanyaan saya dibacakan dalam acara tersebut. Saya menanyakan soal apa rencana Riot di Indonesia, melihat antusiasme komunitas lokal terhadap League of Legends dan tentunya Wild Rift.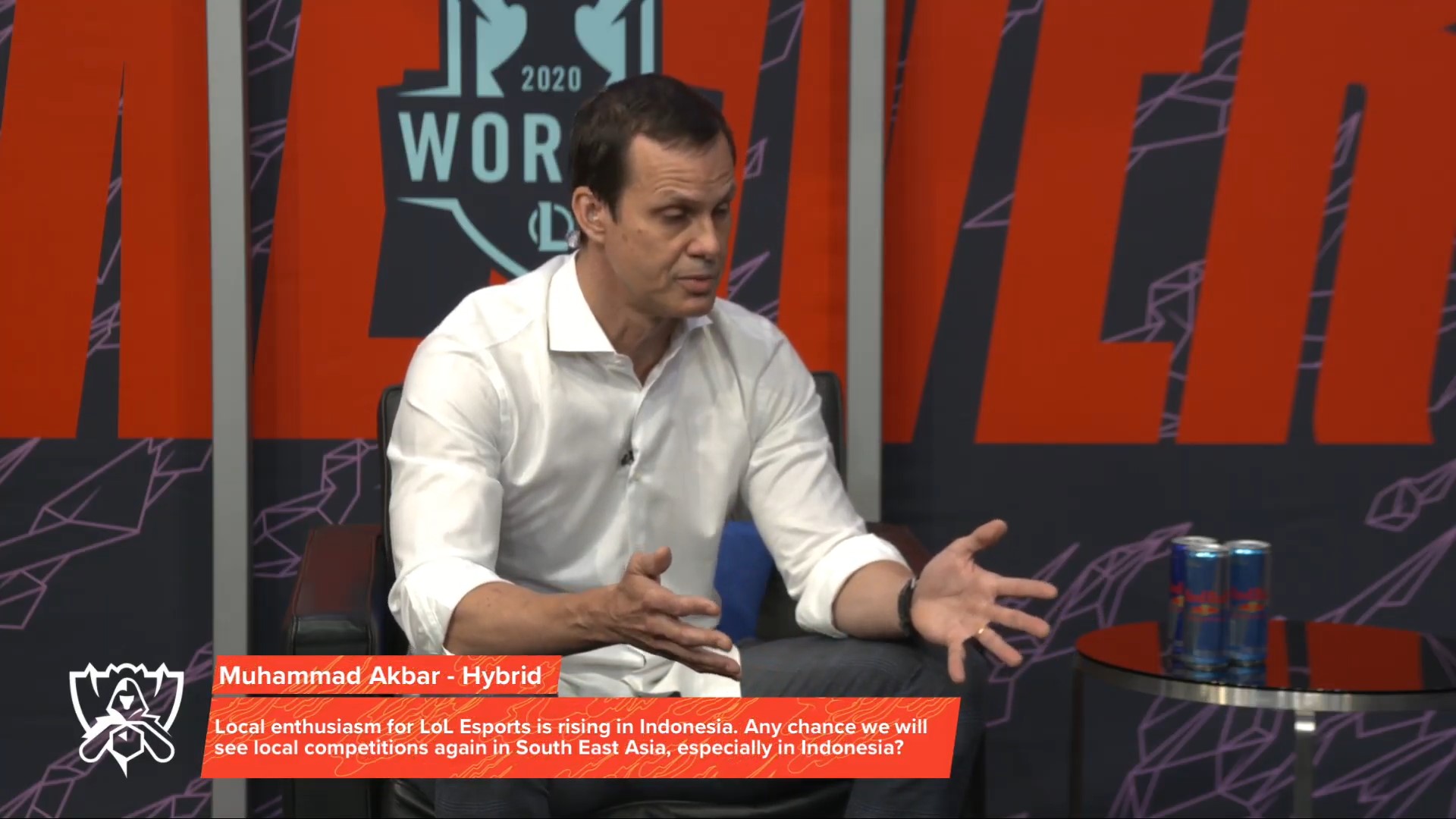 Menjawab hal tersebut, John Needham mengatakan, "Asia Tenggara adalah pasar yang berkembang pesat bagi (game-game) kami. Saya sendiri sangat bersemangat untuk membawa LoL Esports, dan tentunya Wild Rift yang baru rilis (closed-beta) di Indonesia. Menurut saya, Wild Rift akan menjadi game yang akan diterima dengan sangat baik di sana. Sangat tidak sabar untuk bisa membawa esports ke sana (Indonesia). Jadi untuk esports LoL PC kami ada PCS, dan esports Wild Rift mungkin akan ada untuk lokal Indonesia. Pastinya kami akan melakukan sesuatu yang besar dengan Wild Rift untuk Indonesia."
Sayangnya, John Needham tidak menjelaskan lebih lanjut lagi terkait soal apa yang akan dilakukan Riot Games dalam hal LoL Esports di Indonesia, terutama segi Wild Rift. Memang belakangan ini, Riot Games terbilang begitu aktif mendekati komunitas lokal indonesia.
Presensi Riot Games sudah mulai terasa sejak kehadiran Legends of Runeterra. Kebetulan, saya juga mendapat kesempatan mewawancara Jennifer Poulson selaku Head of Publishingand Product for South East Asia, untuk membicarakan soal Legends of Runeterra dan rencana Riot Games di Indonesia.
Kehadiran Riot Games di komunitas lokal juga terasa ketika mereka merilis game FPS, VALORANT. Selain menghadirkan bahasa Indonesia di dalam game, kebetulan ketika itu Justin Hulog juga sempat membagikan sedikit rencana kasarnya terkait esports VALORANT di Asia Tenggara dan Indonesia.
Sementara itu untuk Wild Rift, walau mungkin sempat sedikit dikecewakan ketika tidak kebagian fase Alpha Test, namun Indonesia mendapat kesempatan eksklusif closed-beta yang diselenggarakan tanggal 16 September 2020 lalu. Tak hanya itu, Riot Games juga kembali menyajikan bahasa Indonesia sebagai salah satu bahasa in-game di dalam Wild Rift.
Wild Rift sepertinya tidak sekadar menjadi pelengkap dari League of Legends saja, jika kita melihat dari apa yang dijelaskan oleh John. Semoga saja apa yang dikatakan oleh Riot tersebut benar, dan esports Wild Rift di Indonesia bisa menjadi kenyataan nantinya.
From Our Network