Esports Will Be Officially Contested as an Exhibition in PON XX Papua 2021
Esports is In!
A new chapter is being written in the history of Indonesian esports, as esports will be included as an exhibition at the forthcoming PON (National Games) XX Papua 2021.
Esports is one of ten sports that will be competed at the PON XX Papua 2021 Exhibition. This commitment was acquired after the official establishment of the Indonesian Esports Executive Board (PBESI) as a member of the Indonesian National Sports Committee (KONI).
Ascertainment of esports as an exhibition sport of XX Papua PON 2021 along with nine other sports was based on Central KONI Decree No. 67 of 2021. The aim, according to PBESI Secretary-General Frengky Ong, is to have three games participate in the PON XX Papua 2021 Exhibition. eFootball PES 2021, Mobile Legends, and Free Fire are the three games.
"Three esports genres of three different titles will be fought during the exhibition, including battle royale, MOBA, and football," Frengky said at a virtual press conference on Wednesday (18/8/2021).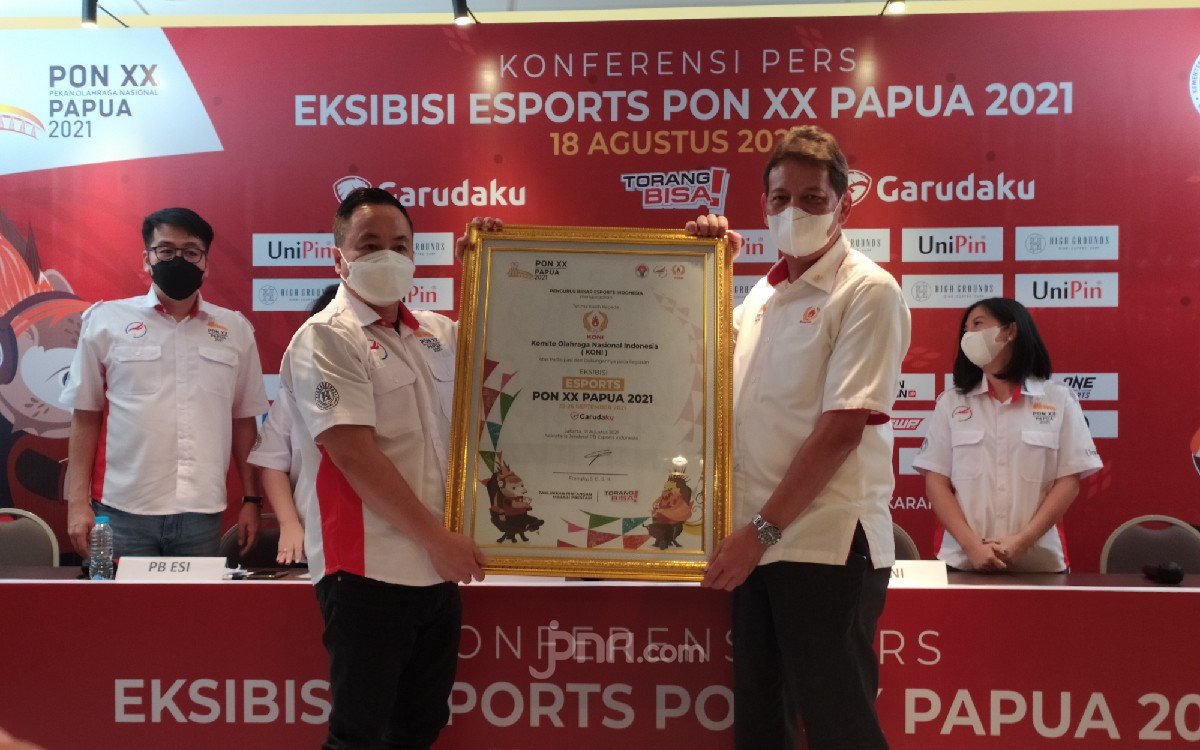 PBESI intends to use the 2021 PON XX Papua Exhibition to evaluate athletes who would subsequently represent Indonesia in international events or competitions. The top-performing esports players at the 2021 PON XX Papua esports exhibition will be invited to attend a training camp at the National Training Center and will be trained directly by PBESI.
"They will be prepared to compete in international esports competitions and will represent Indonesia in multi-event championships such as the SEA Games, Asian Games, and others," Frengky said.
From 26 August to 5 September 2021, the qualifying round will be conducted. It will be split into six categories specifically for eFootball PES 2021. This provincial qualifying round is open to the public and will be conducted virtually. This round will determine the top individual or team in each category.
"Later on, the qualification process for each esports title will be held in each province. The challenge is to identify the finest one. As a result, we'll eventually have 34 team representatives from each game title."On Wednesday (18/8/2021), he said in a press release.
PBESI Secretary-General Frengky Ong also commented that potential participants must register on the Garudaku platform for the registration stage. Registration will begin on August 18, 2021. Participants must represent their respective areas on the KTP or KIA in accordance with their domicile area.
Cover photo courtesy of Bolaskor.