Esports Ecosystem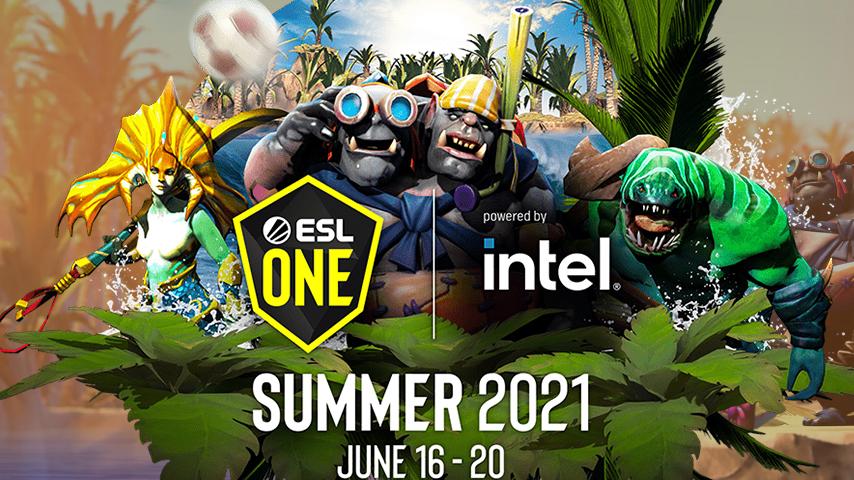 Turnamen ini mengisi kekosongan sebelum qualifier The International dengan total hadiah US$400 ribu.
ESL telah mengumumkan empat tim terakhir yang diundang langsung untuk bertanding di ESL One Summer 2021. Keempat tim tersebut adalah T1, Team Liquid, Team Nigma dan Quincy Crew. Tim-tim tersebut merupakan peserta turnamen DPC AniMajor, yang telah berakhir pada 13 Juni lalu. Walaupun bukan merupakan turnamen DPC, para peserta yang mengikuti kompetisi ini tidak main-main. Banyak sekali tim-tim yang telah lolos menuju The International yang ikut serta di ESL One Summer 2021.
Wrapping up our #ESLOne Summer teams are 4 big names fresh from the Major! Say hello to @T1, @TeamLiquid, Quincy Crew and @TeamNigma! 👋 pic.twitter.com/pTyBMvhjMh

— ESL Dota2 🏖 (@ESLDota2) June 14, 2021
Turnamen ini pertama kali diumumkan pada 25 Mei 2021 dan akan berlangsung dari tanggal 16-20 Juni 2021. Kompetisi ini bersifat online dan memiliki total hadiah sebesar US$400 ribu atau sekitar Rp5 miliar. Tim-tim yang berpartisipasi berasal dari berbagai region. Awalnya ESL menyatakan bahwa akan ada 11 tim yang diundang langsung dan 1 tim yang berasal dari closed qualifier. Namun dengan mundurnya beberapa tim dengan alasan ingin fokus dengan qualifier The International 10, maka peringkat pertama sampai ketiga pada babak qualifier dimasukkan ke dalam turnamen ini.
Para peserta didominasi oleh tim yang berasal dari Eropa. Satu-satunya peserta yang mewakilkan Asia Tenggara hanyalah T1. Kabarnya tim-tim asal Tiongkok mengalami kendala visa dan berencana menetap di Eropa sampai The International berakhir.
Time to get the party started! 🎉 These are our 12 #ESLOne Summer 2021 teams!

A $400,000 prize pool is on the table; who do you think will come out on top? 🏆 pic.twitter.com/VfToHQFbtg

— ESL Dota2 🏖 (@ESLDota2) June 14, 2021
Beberapa tim akan bermain dengan kekuatan penuh. Pasalnya pada AniMajor sebelumnya, Team Liquid dan AS Monaco Gambit terpaksa harus bertanding dengan pemain pengganti. AS Monaco Gambit terpaksa harus mencari 2 pemain pengganti, setelah ditinggal oleh No[o]ne dan SoNNeikO, seminggu sebelum AniMajor dimulai.
Hal serupa juga dialami Team Liquid yang harus bermain bersama Sumail di AniMajor lalu, karena salah satu pemainnya, Boxi, yang berhalangan hadir. Selain bermain bersama pemain pengganti, Team Liquid juga harus beradaptasi dengan line-up mereka, yang menjadi salah satu penyebab kegagalan mereka untuk lolos ke The International 10. Kali ini Team Liquid akan bertanding dengan roster yang lengkap.
Sebaliknya, OG harus cepat beradaptasi. Pasalnya, pada tanggal 14 Juni lalu, ana mengumumkan untuk pensiun dari kancah kompetitif Dota 2. Meski memang pengganti ana tidak kalah sakti, Syed Sumail "Sumail" Hassan, OG mungkin tetap harus membiasakan diri dengan formasi baru. Namun begitu, turnamen ini bisa menjadi pemanasan dan latihan sebelum OG bertanding di The International 10.
Tim manakah yang menjadi tim favorit Anda? Anda dapat lihat secara langsung melalui twitch.tv.
From Our Network