Esports Ecosystem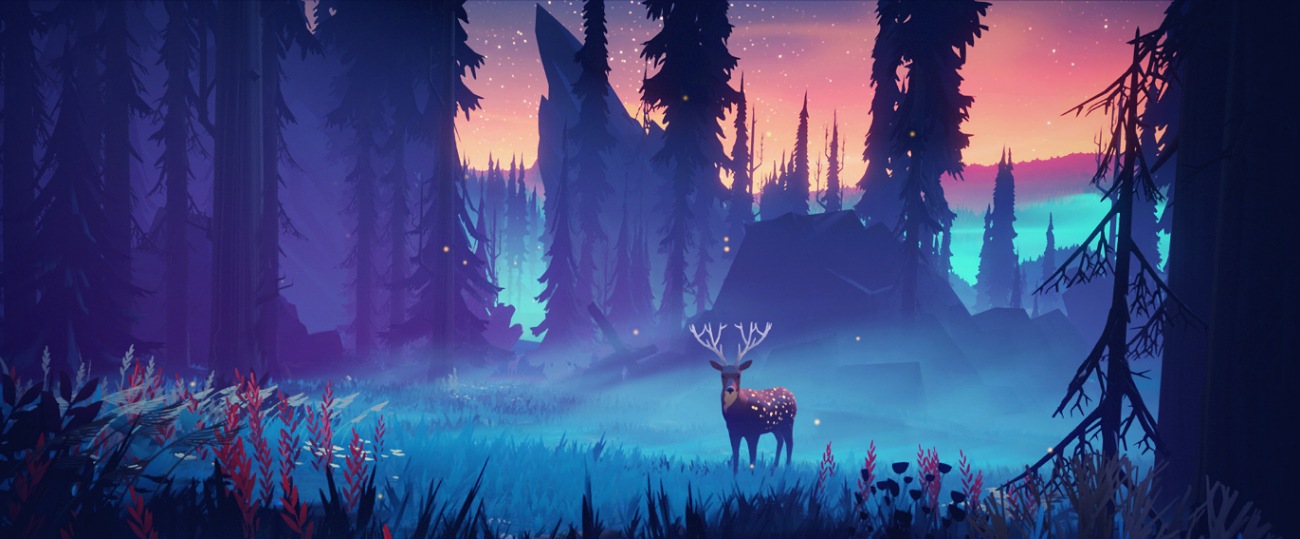 15 bulan setelah meluncur, persepsi negatif gamer terhadap Epic Games Store pelan-pelan berkurang. Setelah beberapa judul tersedia di Steam, khalayak mulai mengabaikan 'strategi eksklusif' yang diambil penyedia platform distribusi dalam menawarkan produknya. Meski demikian, Epic kemungkinan akan terus menerapkan taktik ini karena terbukti efektif dalam merangkul pelanggan.
Memasuki musim semi 2020, Epic Games mengumumkan sembilan permainan yang akan meluncur secara eksklusif di platform distribusi digitalnya tahun ini. Mereka terdiri dari judul-judul independen, free-to-play, multi-platform, serta expansion pack dari game yang dirilis di tahun lalu. Beberapa permainan sudah memiliki tanggal rilis dan Epic juga berjanji untuk menambah lagi jumlahnya secara berkala.
Control: The Foundation
26 Maret
Tetap menjaga keeksklusifannya di Epic Store, Control akan kedatangan expansion pack The Foundation yang akan membawa pemain menjelajahi area terdalam Oldest House demi mencari Helen Marshall. Tak ada kabar dari sang head of operation sejak ia bilang 'ingin pergi mengecek sesuatu'.
Totally Reliable Delivery Service
1 April
Permainan sandbox jenaka yang menugaskan Anda jadi petugas pengirim barang. Jangan harap misi Anda akan berjalan dengan mulus karena ada banyak tantangan konyol dan hal tak terduga yang menanti di sana. Game mendukung mode multiplayer hingga empat pemain.
Industries of Titan
14 April
Kreasi baru Brace Yourself Games, tim pencipta Crypt of the Necrodancer. Industries of Titan mengombinasikan formula wargame, elemen pertempuran luar angkasa ala Faster Than Light serta city-building (yang berarti mirip SimCity) berlatar belakang masa depan distopia.
Dread Nautical
29 April
Mengusung genre role-playing turn-based, Dread Nautical di-setting di atas sebuah kapal yang diserang oleh gerombolan monster dari dimensi lain. Anda harus cermat dalam mengelola sumber daya, merekrut tim, dan bertempur. Game ini kabarnya cukup sulit dan pemain akan sering tewas.
Diabotical
1 Juni
Game FPS multiplayer arena free-to-play bertempo cepat yang menempatkan pemain sebagai robot telur terbang. Permainan saat ini berada di masa early access, sedang diuji oleh individu-individu terpilih. Di hari peluncurannya, akan ada opsi tiga mode dan sembilan peta.
Among Trees
Musim panas
Satu dari sedikit permainan survival yang tidak mengangkat tema pasca-bencana atau horor. Sebaliknya, game dibuat agar kita merasa rileks. Anda ditugaskan untuk membangun tempat tinggal yang nyaman di tengah hutan, berkebun, dan menghindari beruang serta rusa raksasa.
Sludge Life
Musim semi
Sludge Life sulit dideskripsikan, namun sepertinya ia menyuguhkan gameplay simulasi bertema fotografi, graffiti dan vandalisme. Di sana Anda akan menjelajahi pulau kecil di planet yang dipenuhi oleh lumpur (sesuai judulnya) sebagai seorang seniman jalanan.
Samurai Shodown
Musim semi
Meluncur lebih dulu di console pada pertengahan tahun 2019 kemudian tersedia di Stadia di bulan November, Samurai Shodown adalah permainan pertama di seri ini yang dilepas dalam periode satu dekade. Berbeda dari pendahulunya, ia menyuguhkan visual tiga dimensi tulen.
Saturnalia
Kuartal empat
Sebuah game petualangan survival horror artistik. Anda diminta untuk memandu sejumlah karakter menjelajahi desa terpencil tempat dilangsungkannya ritual kuno. Jalan-jalan di tempat ini mirip labirin, dan akan berubah jika Anda gagal memastikan para tokoh keluar hidup-hidup.
From Our Network