Gaming News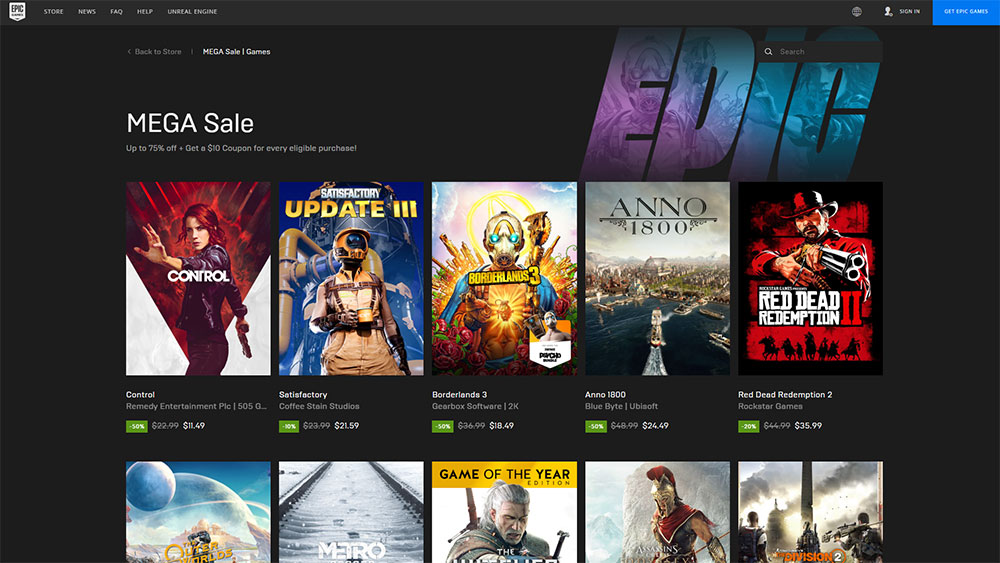 Masih banyak PR yang harus dikerjakan di usia mudanya
Epic Games Store (EGS) baru-baru ini mengadakan program Mega Sale dengan sederet diskon yang sangat menarik. The Witcher 3: Wild Hunt – Game of the Year Edition misalnya, bisa didapat seharga $6 saja, lengkap bersama dua expansion pack masifnya. Bahkan game yang masih tergolong gres seperti Red Dead Redemption 2 pun juga ikut didiskon.
Namun bintang utamanya tentu saja adalah Grand Theft Auto V, yang bisa dibilang merupakan game AAA paling bergengsi yang pernah digratiskan oleh suatu platform distribusi digital. Sepanjang kiprahnya, EGS sendiri sudah menggratiskan 108 game yang berbeda dengan nilai total melebihi $2.000.
Sungguh merupakan pencapaian yang mengesankan, apalagi mengingat EGS bahkan belum berusia dua tahun. Itulah mengapa fitur-fiturnya terkesan minim, terutama jika dibandingkan dengan platform macam Steam. Salah satu fitur paling krusial yang masih absen di EGS menurut saya adalah dukungan mata uang rupiah.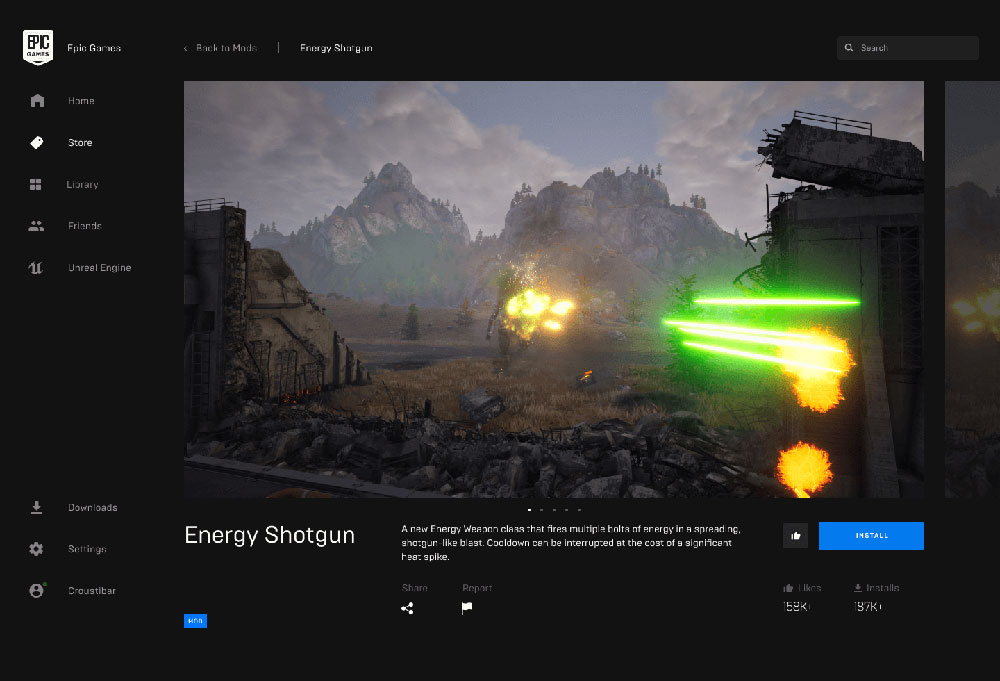 Kabar baiknya, EGS berkomitmen untuk terus berbenah. Baru-baru ini, mereka merilis sejumlah fitur anyar yang cukup esensial. Yang pertama adalah self-service refund. Ya, sebagian besar game yang dibeli dari EGS sekarang bisa di-refund. Batas waktu maksimal untuk mengajukan refund adalah 14 hari setelah pembelian, dan game-nya tidak boleh dimainkan selama lebih dari 2 jam (sama seperti kebijakan refund Steam).
Masih seputar refund, EGS juga menerapkan sistem partial refund otomatis untuk game yang terlanjur dibeli sebelum didiskon, disesuaikan dengan selisih harga asli dan harga setelah diskon. Jadi semisal Anda membeli The Outer Worlds saat harganya masih normal ($45), maka EGS akan mengembalikan sekitar $15.
Kemudian yang tidak kalah menarik adalah, EGS dalam waktu dekat bakal memiliki katalog mod-nya sendiri, memudahkan para pemain untuk melakukan instalasi mod pada sejumlah game. Juga bakal menyusul ke depannya adalah fitur achievement, yang saat ini disebut masih dalam tahap pengembangan.
Sumber: Epic Games.