Gaming News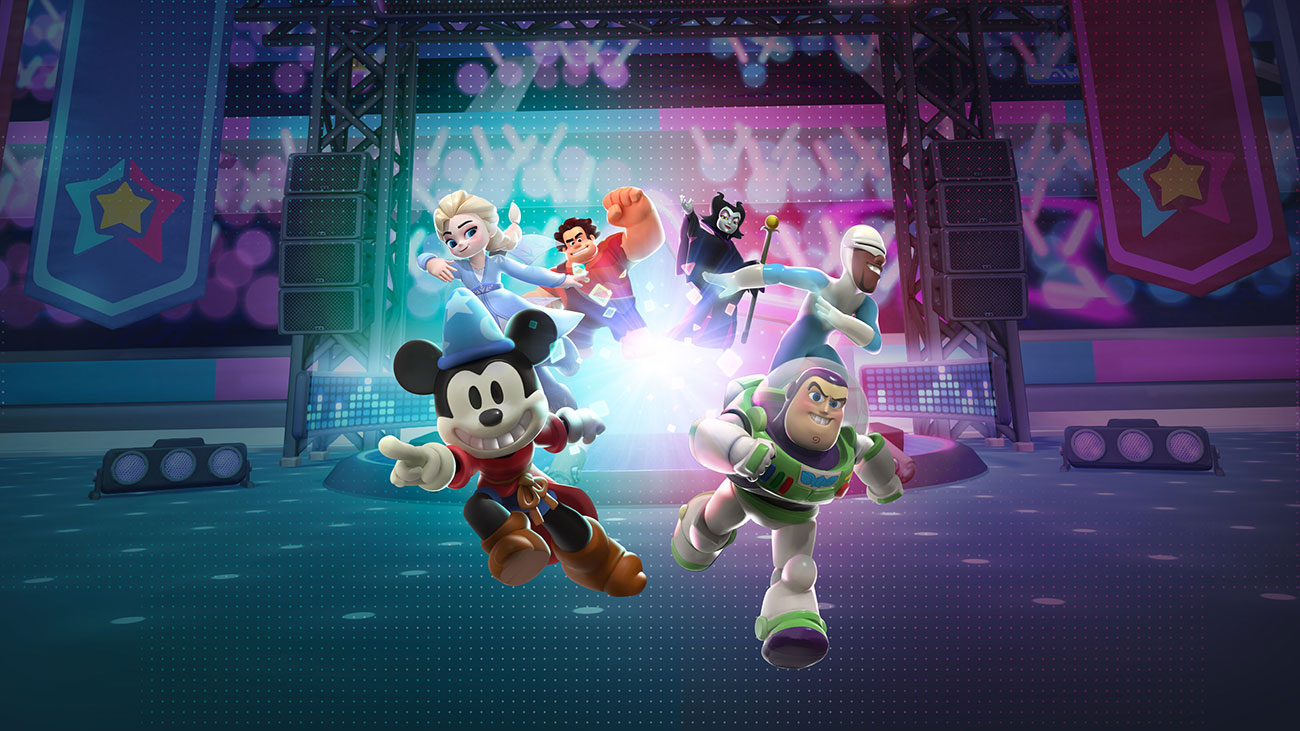 Disney Melee Mania merupakan MOBA 3v3 dengan karakter-karakter ikonis milik Disney dan Pixar yang akan diluncurkan secara eksklusif di Apple Arcade
Demam MOBA terus menjalar tanpa menunjukkan tanda-tanda akan berhenti. Setelah Pokémon Unite, kini giliran franchise lain yang bahkan lebih besar lagi yang ikut diadaptasikan ke kategori MOBA, yaitu Disney.
Adalah Disney Melee Mania, judul MOBA baru yang bakal mempertarungkan deretan karakter ikonis dari berbagai franchise milik Disney dan Pixar. Saat pertama mendengar judulnya, jujur saya langsung berpikir ini merupakan fighting game ala Super Smash Bros. Namun ternyata saya salah, dan jika melihat cuplikan singkat gameplay-nya di bawah, game ini memang sarat elemen-elemen MOBA.
Head in the game? Disney and Pixar's holo-arena awaits in #DisneyMeleeMania ⭐️Coming soon to @AppleArcade! https://t.co/QF62cs1cRGpic.twitter.com/uwVMUCa7Vz

— Disney Melee Mania (@playmeleemania) November 15, 2021
Sepintas gameplay-nya terkesan cukup simpel, dengan format 3v3 dan durasi pertandingan sekitar lima menit saja. Di awal peluncurannya, bakal ada 12 karakter yang bisa dimainkan, masing-masing dengan skill unik dan elemen kosmetiknya sendiri-sendiri. Ke depannya, pengembangnya berjanji akan menambahkan lebih banyak karakter secara reguler.
Berdasarkan video teaser dan sejumlah screenshot-nya, berikut adalah karakter-karakter yang sudah terkonfirmasi:
Mickey Mouse (dengan kostum Sorcerer's Apprentice)
Wreck-It Ralph
Moana
Elsa (Frozen)
Buzz Lightyear (Toy Story)
Jasmine (Aladdin)
Frozone (The Incredibles)
Timon (The Lion King)
Maleficent (Sleeping Beauty)
Bing Bong (Inside Out)
Disney Melee Mania rencananya akan dirilis pada bulan Desember 2021 secara eksklusif di Apple Arcade. Sebagai bagian dari katalog layanan gaming subscription milik Apple tersebut, Disney Melee Mania semestinya tidak akan menerapkan skema pay-to-win, sebab dari awal Apple Arcade memang selalu memprioritaskan pengalaman bebas in-app purchase dan bebas iklan.
Disney Melee Mania dikembangkan oleh studio asal Singapura, Mighty Bear Games. Ini bukan game pertamanya untuk Apple Arcade. Tahun lalu, mereka sempat merilis game berjudul Butter Royale di platform tersebut.