Esports Ecosystem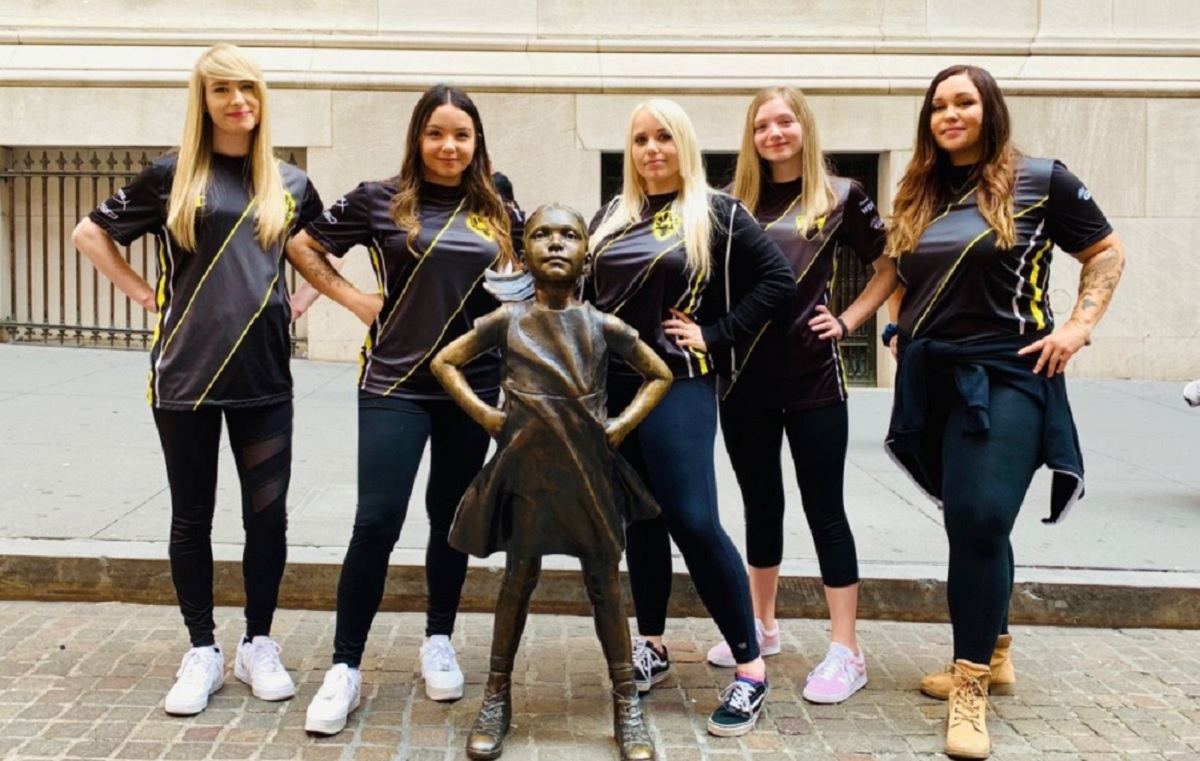 Dignitas meluncurkan platform baru bernama _FE untuk mengembangkan ekosistem esports perempuan. Dalam tiga bulan ke depan, _FE akan meluncurkan berbagai program untuk mendukung atlet esports dan kreator konten perempuan, baik yang masih ada di tingkat pemula serta amatir, maupun yang sudah menjadi profesional.
Salah satu program tersebut adalah diskusi rutin untuk membahas tentang berbagai isu yang dihadapi oleh perempuan di dunia gaming. Selain itu, _FE juga akan membuat situs yang berisi konten gaming perempuan, jadwal kompetisi esports perempuan, serta artikel tentang para perempuan di dunia gaming. Melalui _FE, Dignitas juga akan mengadakan seminar edukasi virtual bagi perempuan yang tertarik untuk masuk ke dunia esports, baik sebagai pemain profesional atau streamer, maupun sebagai orang-orang yang bekerja di balik layar, seperti analis merek atau manajer media sosial.
Beberapa program lain yang _FE adakan antara lain menyelenggarakan kompetisi untuk gamer perempuan, membangun komunitas di Discord, membuat merek pakaian khusus gamer perempuan, mengadakan acara di markas Dignitas di Los Angeles dan New York, serta merekrut pemain profesional dan kreator konten baru.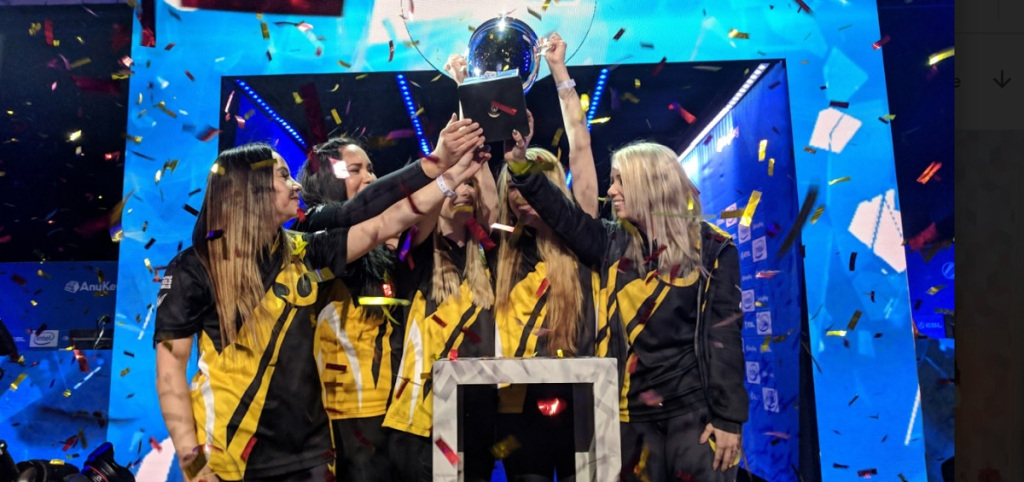 Inisiatif _FE akan akan dipimpin oleh Heather "sapphiRe" Garozzo, Vice President of Talent, Dignitas. Garozzo tak hanya pernah menjadi juara Counter-Strike: Global Offensive World Champion, dia juga memiliki pengalmaan hampir 20 tahun dalam dunia esports, broadcast, marketing, dan manajemen talenta. Dia juga merupakan satu-satunya perempuan yang pernah masuk dalam Hall of Fame milik Esports Insider.
"Konsep untuk membuat _FE telah ada sejak awal 2017, ketika Dignitas merekrut tim khusus perempuan, yang bertanding dengan nama Dignitas FE," kata Garozzo pada GamesBeat. "Perempuan yang bekerja di Dignitas, baik sebagai pemain profesional, streamer, maupun eksekutif, sangat tertarik untuk mendukung gamer perempuan muda."
Lebih lanjut, Garozzo berkata, "Semua pekerja perempuan Dignitas pernah berbagi pengalaman mereka di dunia gaming dalam diskusi di berbagai universitas. Tahun ini, kami ingin bisa membagikan pengetahuan kami dan memberikan dukungan kami pada komunitas gaming dalam lingkup yang lebih luas."
Saat ini, tim perempuan Dignitas terdiri dari lima orang. Tim yang berlaga di CS:GO dan Valorant itu dipimpin oleh Emmalee "Emuhleet" Garrido, yang pernah memenangkan CS:GO World Champion dua kali. Dia merupakan salah satu perempuan paling sukses di dunia esports. Empat anggota tim Dignitas FE lainnya adalah Amanda "rain" Smith dari Kanada, Kiara "milk" Makua dari Hawaii, Melisa "Theia" Mundorff dari AS, dan Juliana "showliana" Maransaldi dari Brasil.
Dignitas juga memiliki dua kreator konten perempuan, yaitu Hercurlyse dan artStar. Hercurlyse merupakan bintang TikTok dengan 20 ribu pengikut baru setiap bulannya. Sementara Carolyn "artStar" Noquez pernah dua kali menjadi Female World Champion sebelum memutuskan untuk menjadi streamer di Twitch.
From Our Network