Esports Ecosystem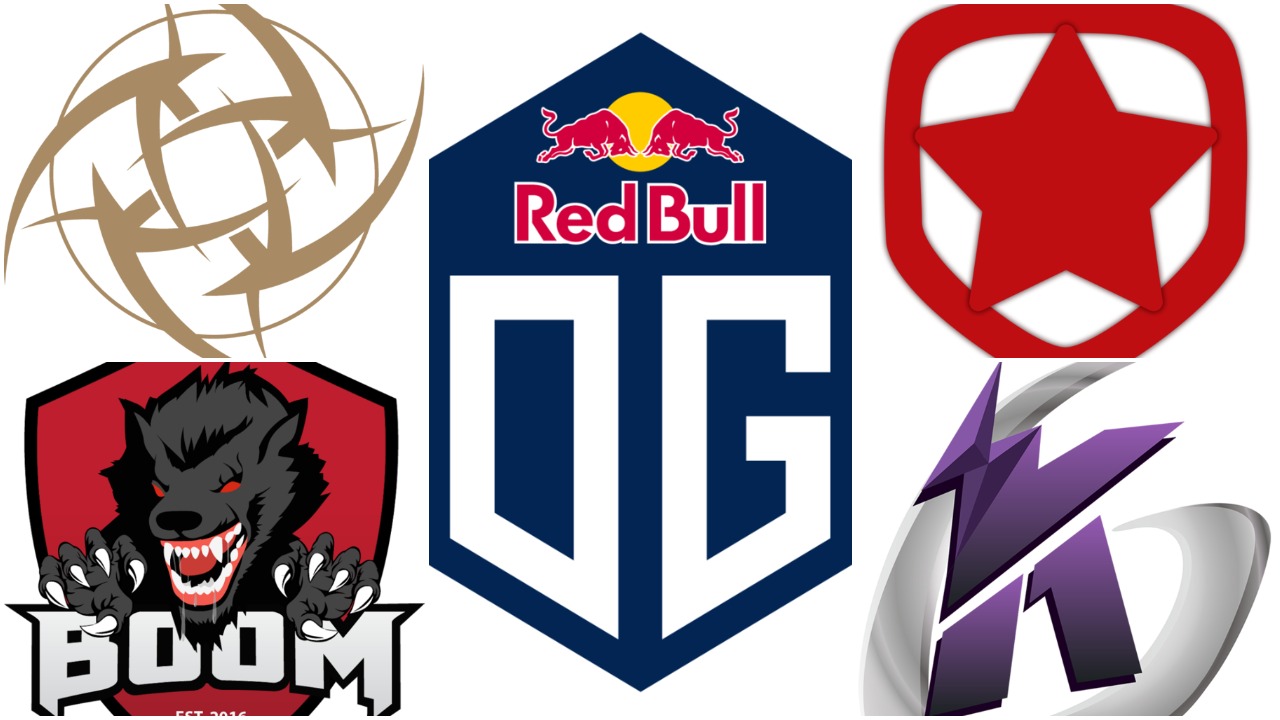 Siapa yang punya peluang terbesar untuk jadi juara?
The Bucharest Minor akan menjadi salah satu turnamen Dota 2 Pro Circuit yang akan mengawali tahun 2019.
Tim Dota 2 terbaik asal Indonesia, BOOM ID juga akan turut berlaga di sini berkat kemenangan mereka di kualifikasi regional Asia Tenggara.
Selain BOOM ID, ada 7 tim lain yang juga telah lolos dari kualifikasi regionalnya masing-masing. Berikut ini adalah 8 tim peserta yang siap berlaga di The Bucharest Minor.
OG (dari kualifikasi Eropa)
Ninjas in Pyjamas (dari kualifikasi Eropa)
TeamTeam (dari kualifikasi Amerika Utara)
Playmakers Esports (dari kualifikasi Amerika Latin)
Gambit Esports (dari kualifikasi CIS)
BOOM ID (dari kualifikasi Asia Tenggara)
Keen Gaming (dari kualifikasi Tiongkok)
EHOME (dari kualifikasi Tiongkok)
Dari nama-nama di atas, ada 2 nama yang mungkin asing buat para fans esports Dota 2 yaitu 2 tim dari kawasan Amerika. Untuk Playmakers Esports, tim ini memang baru saja dibentuk di bulan November 2018. Tim asal Peru ini secara mengejutkan berhasil mengalahkan Infamous, yang mungkin lebih diunggulkan.
Sedangkan TeamTeam adalah tim Amerika Utara yang berhasil menundukkan compLexity Gaming di partai final kualifikasi Amerika Utara. Sama seperti Infamous di Amerika Latin, compLexity Gaming juga sebenarnya lebih dijagokan untuk lolos ke main event namun takdir rupanya berkata lain.
Buat yang belum tahu, The Bucharest Minor akan memperebutkan total hadiah sebesar US$300 ribu dan 500 DPC point. Selain itu, juaranya turnamen ini juga akan mendapatkan kursi untuk bertanding di kasta yang lebih tinggi, Chongqing Major.
Lalu siapa yang berpeluang besar untuk jadi juara?
Di atas kertas, 2 tim dari Eropa, OG dan NiP memiliki peluang terbesar untuk jadi juara. Pasalnya, perwakilan dari regional lainnya memang boleh dibilang bukan tim andalannya masing-masing (karena mereka sudah memastikan kursi untuk bertanding di Chongqing Major).
Regional CIS misalnya, Virtus.pro dan Team Secret sudah menanti di Chongqing Major. Sedangkan dari Amerika Utara, Evil Geniuses dan Forward Gaming juga sama. Demikian juga dengan wilayah Asia Tenggara. Faktanya, BOOM ID belum bisa dibilang sebagai tim terkuat di sini karena masih ada TNC Predator dan Fnatic.
Kira-kira sampai mana ya BOOM ID di The Bucharest Minor? Bagaimana mental Fervian dan kawan-kawannya di turnamen setingkat Minor pertama mereka?