Esports Ecosystem
Pemasukan Genshin Impact dari mobile hampir mencapai US$400 juta, BioWare kukuh kembangkan Mass Effect dan Dragon Age
Dalam satu minggu terakhir, ada beberapa kabar menarik di dunia game dan esports. Misalnya, Microsoft yang memutuskan untuk membeli platform turnamen esports, Smash.gg atau keputusan Cristiano Ronaldo untuk bekerja sama dengan Garena sebagai Global Brand Ambassador dari Free Fire.
CR7 Jadi Global Brand Ambassador Free Fire
Cristiano Ronaldo menjadi Global Brand Ambassador dari Free Fire, game buatan Garena. Sebagai bagian dari kerja sama ini, Garena akan membuat karakter baru yang didasarkan pada Ronaldo, bernama Chrono. Karakter itu berasal dari universe baru dengan tema metropolis futuristik. Walau dunia itu penuh dengan teknologi canggih, tatanan masyarakat di sana kacau balau. Chrono hadir sebagai seorang pahlawan dan juga inspirasi bagi masyarakat untuk tetap hidup.
Microsoft Akuisisi Smash.gg
Microsoft mengakuisisi platform turnamen esports, Smash.gg minggu lalu. Sayangnya, tidak diketahui berapa nilai akuisisi tersebut. Smash.gg didirikan pada lima tahun lalu. Pada awalnya, platform tersebut fokus pada turnamen esports dari Smash Bros. Namun, sekarang, mereka juga bisa digunakan untuk mengadakan turnamen esports dari game-game lain.
Melalui Twitter, Smash.gg menjelaskan, saat ini, mereka akan beroperasi seperti biasa. Ke depan, mereka berharap akan bisa menggunakan sumber daya dari tim Microsoft Content Services untuk mengembangkan platform turnamen esports mereka, lapor Reuters.
Dalam 2 Bulan, Pemasukan Genshin Impact dari Pemain Mobile Hampir Capai US$400 Juta
Berdasarkan data dari perusahaan analitik mobile, Sensor Tower, dalam waktu dua bulan sejak peluncuran, Genshin Impact telah mendapatkan pemasukan sekitar US$393 juta dari para pemain mobile. Hal itu berarti, sejak diluncurkan pada 28 September 2020, game buatan MiHoYo ini menghasilkan US$6 juta per hari, menurut laporan GamesIndustry.
Berdasarkan data Sensor Tower, satu-satunya game yang memiliki pemasukan lebih besar dari Genshin Impact pada awal peluncurannya adalah Honor of Kings dari Tencent, yang mendapatkan US$467 juta. Namun, Sensor Data juga menyebutkan, pemasukan Genshin Impact pada bulan kedua lebih kecil daripada pemasukan mereka pada bulan pertama, yang mencapai US$245 juta.
Sepanjang 2020, Pemasukan Franchise Call of Duty Tembus US$3 Miliar
Setelah peluncuran Call of Duty: Black Ops Cold War, Activision mengungkap bahwa total net bookings dari franchise Call of Duty telah menembus US$3 miliar dalam 12 bulan belakangan. Menurut Activision, net bookings merupakan total penjualan secara fisik dan digital, termasuk biaya lisensi, merchandise, dan insenstif untuk publisher game dalam periode tertentu.
Pada 2020, nilai net bookings dari franchise Call of Duty naik 80% dari tahun lalu. Sementara jumlah unit game yang terjual naik 40%. Activision menyebutkan, ada 200 juta orang yang memainkan game Call of Duty pada tahun ini, menurut laporan IGN.
Dua Eksekutif BioWare Keluar, Pengembangan Mass Effect dan Dragon Age Tetap Berjalan
Dua eksekutif BioWare, Casey Hudson dan Mark Darrah memutuskan untuk keluar dari studio game tersebut. Di BioWare, Hudson menjabat sebagai General Manager, sementara Darrah adalah Executive Producer untuk Dragon Age.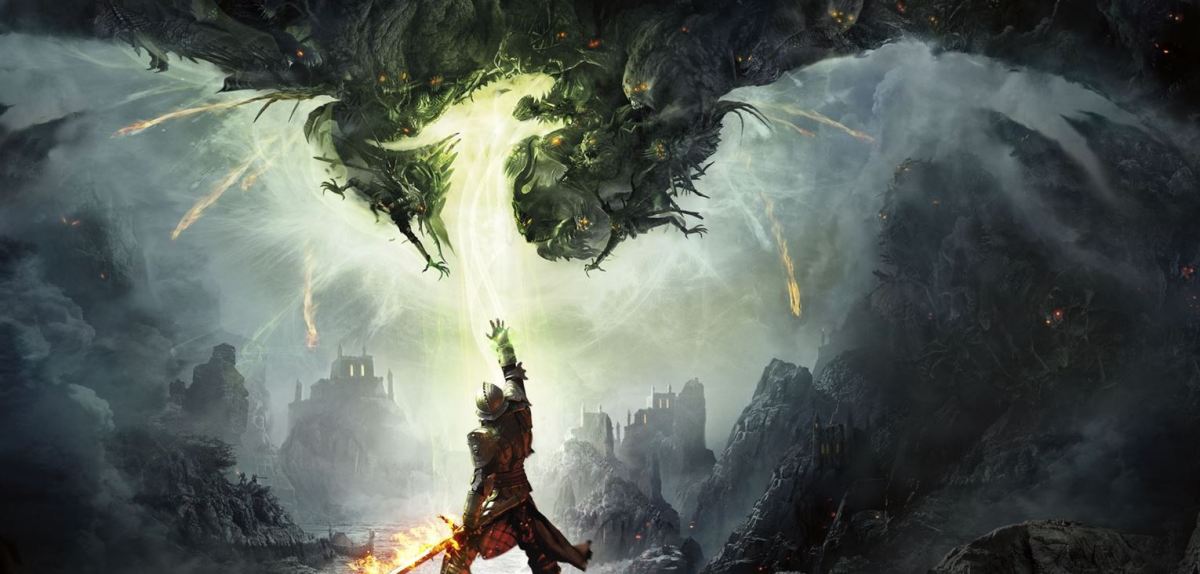 Namun, BioWare dan publisher Electronic Arts meyakinkan para fans bahwa keputusan Hudson dan Darrah untuk mengundurkan diri tidak akan mengganggu proses pengembangan game-game baru BioWare, seperti Mass Effect: Legendary Edition, Dragon Age 4, dan Anthem Next, menurut laporan VentureBeat.
From Our Network