Esports Ecosystem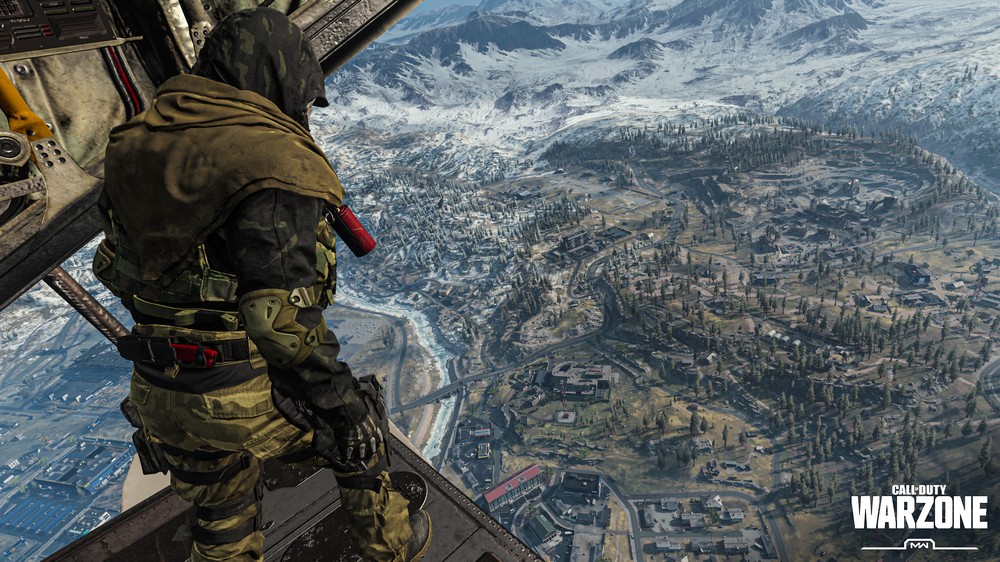 Setelah berhasil di konsol dan PC, Activision diduga sedan mempersiapkan COD Warzone Mobile setelah melihat bocoran job listing di laman resmi Activision.
Seri Call of Duty yang diusung Activision Blizzard, terbilang jadi salah satu franchisegame paling menguntungkan. Buktinya terlihat pada Q1 2020 kemarin, ketika pemasukan Activision Blizzard bisa naik berkat Call of Duty. Salah satu versi spin-off dari franchisegame tersebut adalah Call of Duty Warzone, merupakan versi Battle Royale dari Call of Duty yang dapat dimainkan secara cuma-cuma.
Berhasil sukses di PC dan konsol, Warzone kini dikabarkan akan dibuat ke dalam versi mobile demi bisa menuai sukses lebih besar lagi. Spekulasi soal ini pertama kali didapatkan oleh Charilie Intel, sub-brand dari Dexerto yang spesifik membahas Call of Duty. Spekulasi tersebut muncul setelah Charlie Intel menemukan sebuah job listing posisi Executive Producers yang diposting di laman resmi Activision.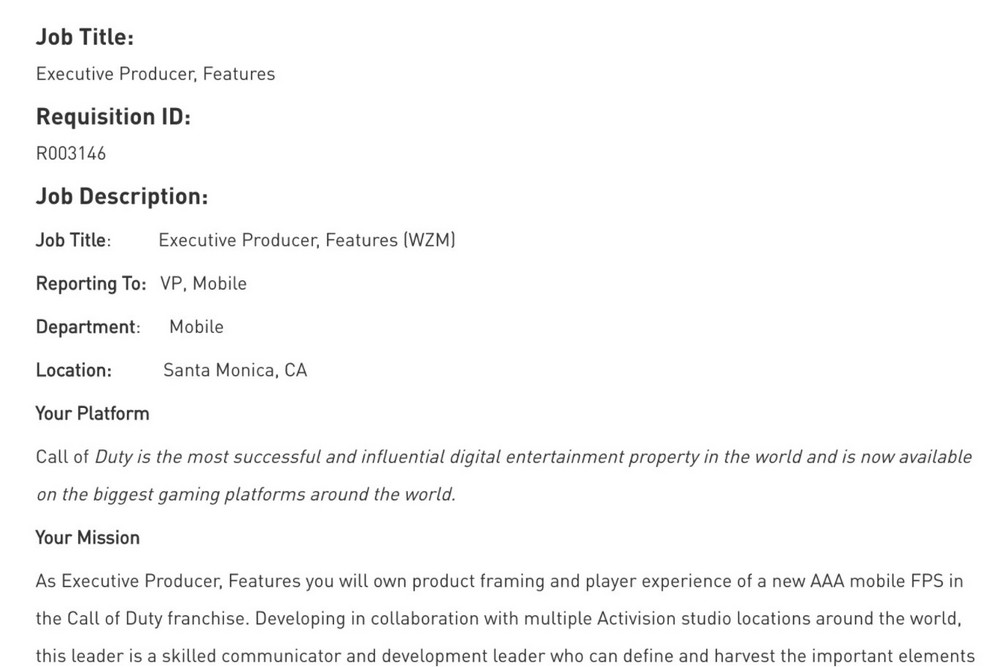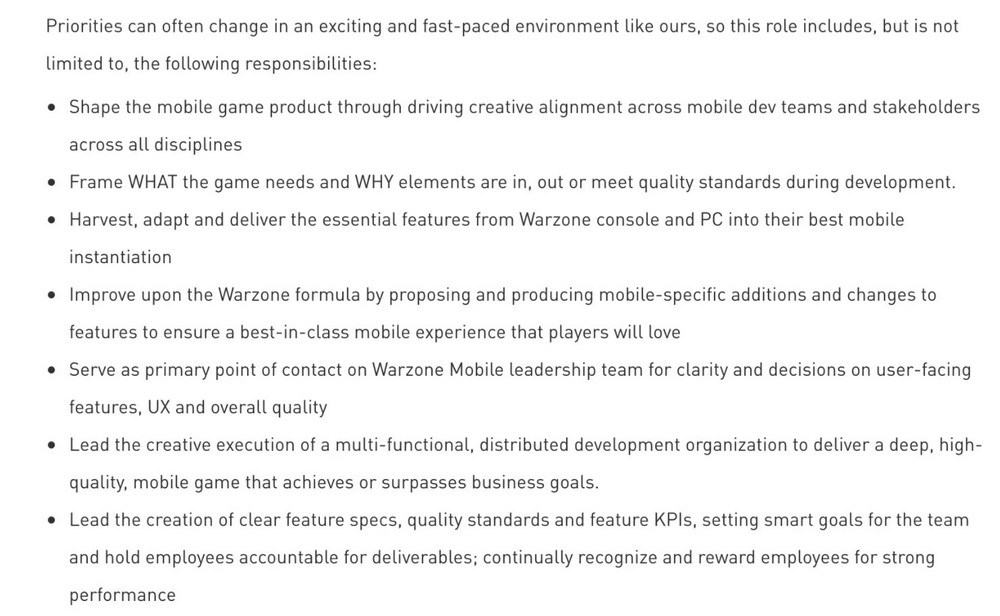 Job listing tersebut menjabarkan deskripsi pekerjaan Executive Produser sebagai seseorang yang mengurusi sebuah gamemobile FPS AAA dari Call of Duty Franchise, baik dari segi product framing, ataupun player experience. Lebih lanjut dijelaskan lagi, bahwa untuk mengisi posisi tersebut, seorang profesional harus bisa mengumpulkan, mengadaptasi, dan menyajikan fitur esensial dari Warzone di konsol dan PC ke dalam platform mobile.
Meski begitu, Activision sepertinya masih sembunyi-sembunyi, terkait langkahnya untuk menyajikan Warzone ke platform mobile. Entah dihapus atau memang terisi, tapi jika Anda mencoba pergi ke tautan resmi job listing tersebut sekarang, maka yang muncul hanyalah laman berisi tulisan "Sorry… The job you are trying to apply for has been filled".
Memang platform mobile memiliki potensi yang luar biasa dari segi bisnis. Contoh dari ini salah satunya adalah PUBG Mobile. Game yang dikembangkan oleh Lightspeed & Quantum dan di-publish oleh Tencent Games tersebut berhasil mengumpulkan pendapatan hingga 3 miliar dollar AS hanya dalam 2 tahun saja.
Sementara pada sisi lain, Call of Duty Warzone sebagai game di PC dan konsol sudah berhasil menuai kesuksesan yang cukup besar. Mengutip VG24/7, versi Battle Royale dari Call of Duty tersebut berhasil mengumpulkan 75 juta pemain di bulan Agustus 2020, cuma empat bulan saja sejak peluncuran. Melihat kesuksesan besar yang didapat Activision Blizzard dari versi PC, tidak heran kalau mereka jadi ingin menjajaki ladang baru untuk menuai keuntungan yang lebih besar lagi.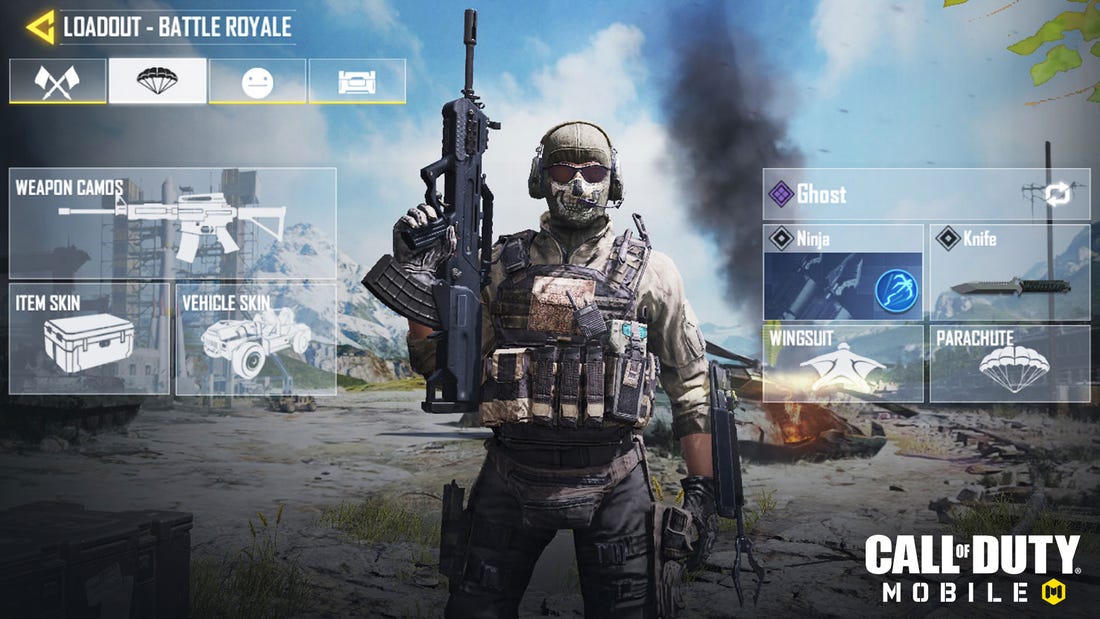 Namun Activision sendiri sebenarnya sudah memiliki Call of Duty Mobile. Dikembangkan oleh TiMi Studios, Call of Duty Mobile rilis pada 1 Oktober tahun 2019 lalu. COD Mobile yang menyajikan mode klasik 5 vs 5 dan Battle Royale, telah berhasil mengumpulkan pendapatan hingga 327 juta dollar pada bulan Juni 2020 lalu, menurut catatan Sensor Tower.
Jadi jika melihat hal tersebut, tak heran jika Activision ingin mencoba menuai lebih banyak keuntungan lewat rencana membuat Warzone untuk mobile.
From Our Network