Esports Ecosystem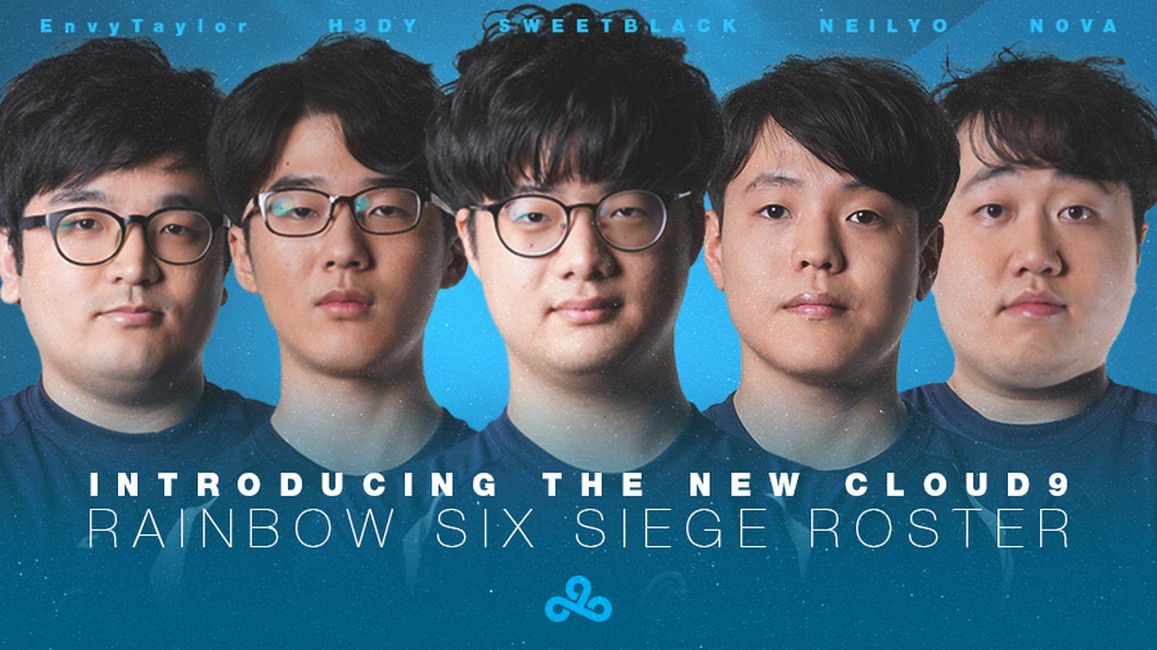 Sweetblack dan kawan-kawan akhirnya kini menjadi bagian dari keluarga Cloud9
Setelah sempat undur diri dari kancah Rainbow 6, Cloud9 kini comeback setelah melihat potensi tim asal Korea Selatan, Mantis FPS. Para pemain Mantis FPS yang kini menjadi bagian Cloud9 tersebut adalah Inyup "Neilyo Lee, Yugeun "h3dy" Kwon, Seongsoo "EnvyTaylor" Kim, Chanyoung "SweetBlack" Han, Sihun "Nova" Lee, beserta sang pelatih dan asisten pelatih Inyeong "SummerRain" Kim dan Hyun "OCN" Park.
Sebelum mengakuisisi Mantis FPS, Cloud9 memang sudah pernah punya tim Rainbow 6 sebelumnya. Ketika itu C9 mengambil tim asal Amerika Serikat, bernama beastcoast. Tim R6 Cloud9 terdahulu cukup ikonik, penyebabnya karena kehadiran pemain perempuan di dalam tim tersebut yang bernama Lauren "Goddess" Williams.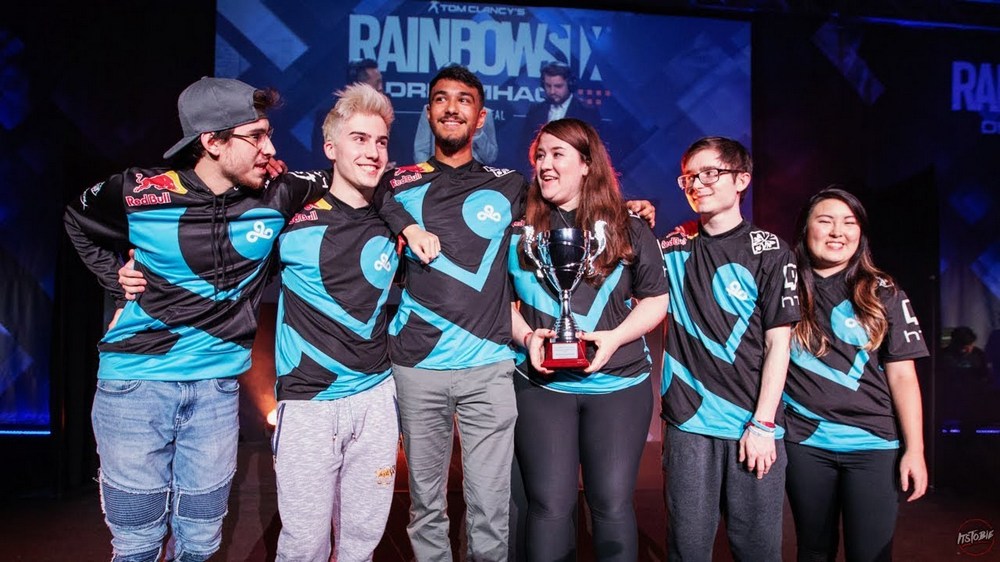 Ketika itu Cloud9 mencapai hasil yang cukup baik di kancah R6. Salah satu prestasi terbaiknya adalah berhasil memenangkan DreamHack Montreal, kompetisi kelas Major, setelah membantai Rogue Team 2-0. Sayang roster ini tidak bertahan lama bersama dengan Cloud9. Pada 8 Januari 2019, roster ini diambil alih oleh Team Reciprocity, yang akhirnya menaungi Davide "FoxA" Buccidan kawan-kawan sampai sekarang.
Keputusan Cloud9 untuk mengambil Mantis FPS ini bisa dibilang sebagai keputusan yang baik dari manajemen. Selain soal pemain Korea yang selama ini terkenal sangat berdedikasi dalam kancah esports, sepak terjang tim ini juga sangat baik di kancah R6 Asia Pasifik. Mereka mendominasi kancah Korea Selatan, memenangkan Korea Cup selama 4 bulan berturut-turut.
Terakhir, mereka berhasil memenangkan kompetisi Major lokal Korea, Six Challenge Korea 2019. Mengutip rilis resmi dari Cloud9, Jack Etienne CEO Cloud9, berkomentar: "Kami sangat bersemangat bisa kembali ke kancah R6 dan kami yakin tim ini akan memberikan yang terbaik. Kami tertarik dengan Mantis karena kemampuan mereka yang tidak terbatas hanya menjadi sukses satu kali saja, tapi mempertahankan kesuksesan tersebut selama berbulan-bulan. Selamat datang di Cloud9, kami tentu akan terus menyokong mereka untuk terus mempertahankan kesuksesan tersebut".
📢 Join us in welcoming our new @R6esports roster to the #C9FAM! #C9R6@h3dy_r6, @envy_XD, @Neilyo2017, @SweetBlack_98, @nova_mts, with coaches, @SummerRainTV & OCN! #C9WIN

📅 Catch #C9R6 at #R6PL Season IX APAC Finals, April 13th-14th
📰 https://t.co/q14WfkcVhrpic.twitter.com/kmpyNhUpU6

— Cloud9 (@Cloud9) April 5, 2019
Sang pelatih tim Mantis, SummerRain juga turut memberikan komentarnya tersendiri. "Adalah sebuah kehormatan menjadi bagian dari Cloud9. Kami bekerja keras sejak Brazil YS23 Pro League Finals, Paris Major, dan Six Invitational 2019 demi mendapatkan pengakuan seperti ini. Kami tahu beban kami akan bertambah, namun kami tentunya akan melakukan yang terbaik demi membuat para fans bangga, dan membalas kepercayaan yang sudah diberikan Cloud9 kepada kami."
Pertandingan perdana Mantis bersama Cloud9 adalah pada kompetisi Season IX APAC Finals pada 13 April 2019 mendatang. Akankah comeback Cloud9 ke kancah R6 memberikan kejutan di dalam jagat kompetitif Rainbow Six internasional?