Tips & Trik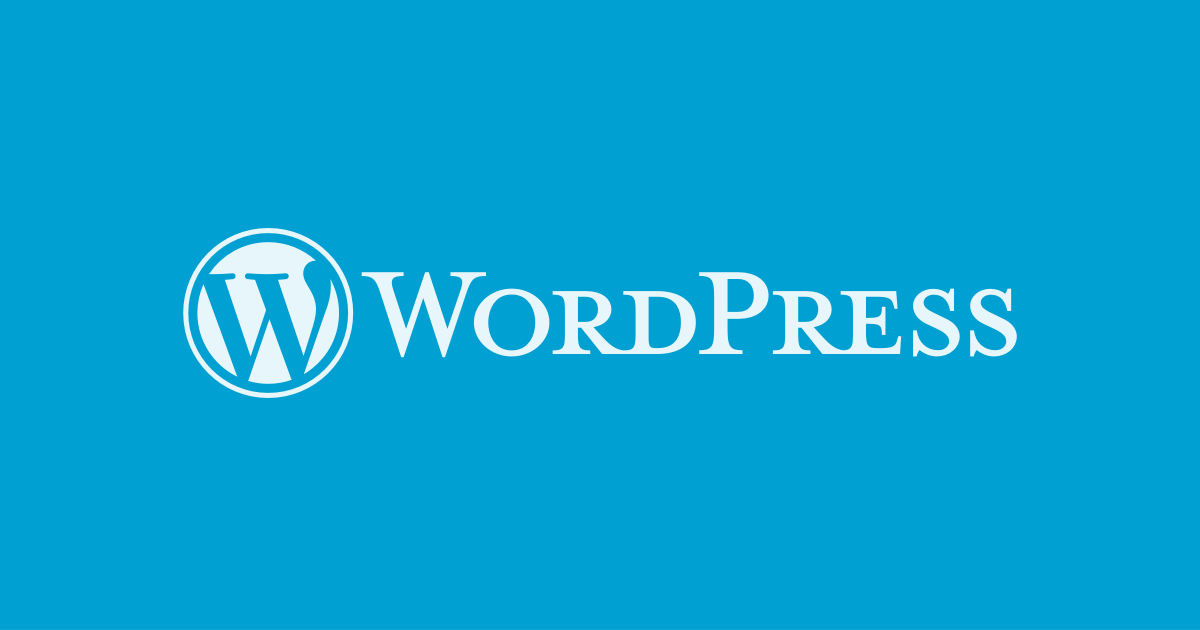 Bikin blog sekarang bisa dari smartphone, lebih praktis dan cepat
Kehadiran smartphone tidak hanya mempermudah komunikasi, tapi juga membuat banyak pekerjaan menjadi lebih praktis. Misalnya, membuat blog di WordPress.com. Meskipun dulu bisa diakses dari smartphone, tapi sekarang jauh lebih dengan hadirnya aplikasi resmi WordPress yang bisa diakses dari smartphone Android.
Bahkan proses pembuatan blog di smartphone Android menurut saya jauh lebih sederhana dan cepat ketimbang dari desktop. Ayo, coba kita buktikan!
Unduh dahulu aplikasi WordPress di Play Store, install dan jalankan. Setelah terbuka, tap tombol Sign up for WordPress.com.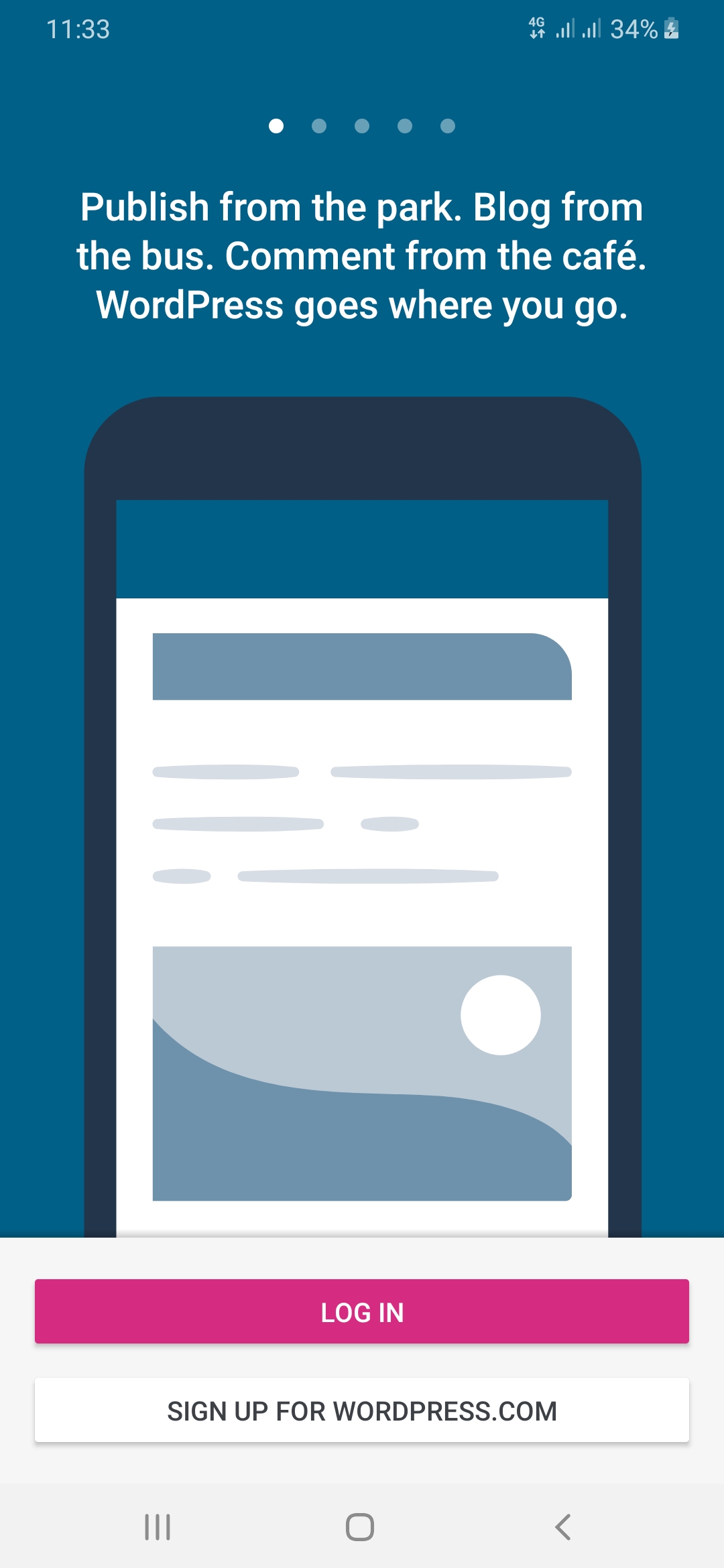 Masih di panel yang sama, tap tombol Sign up with Google. Tetapi jika Anda cukup nyaman dengan cara yang berbeda, bisa juga memilih tombol Sign up with Email.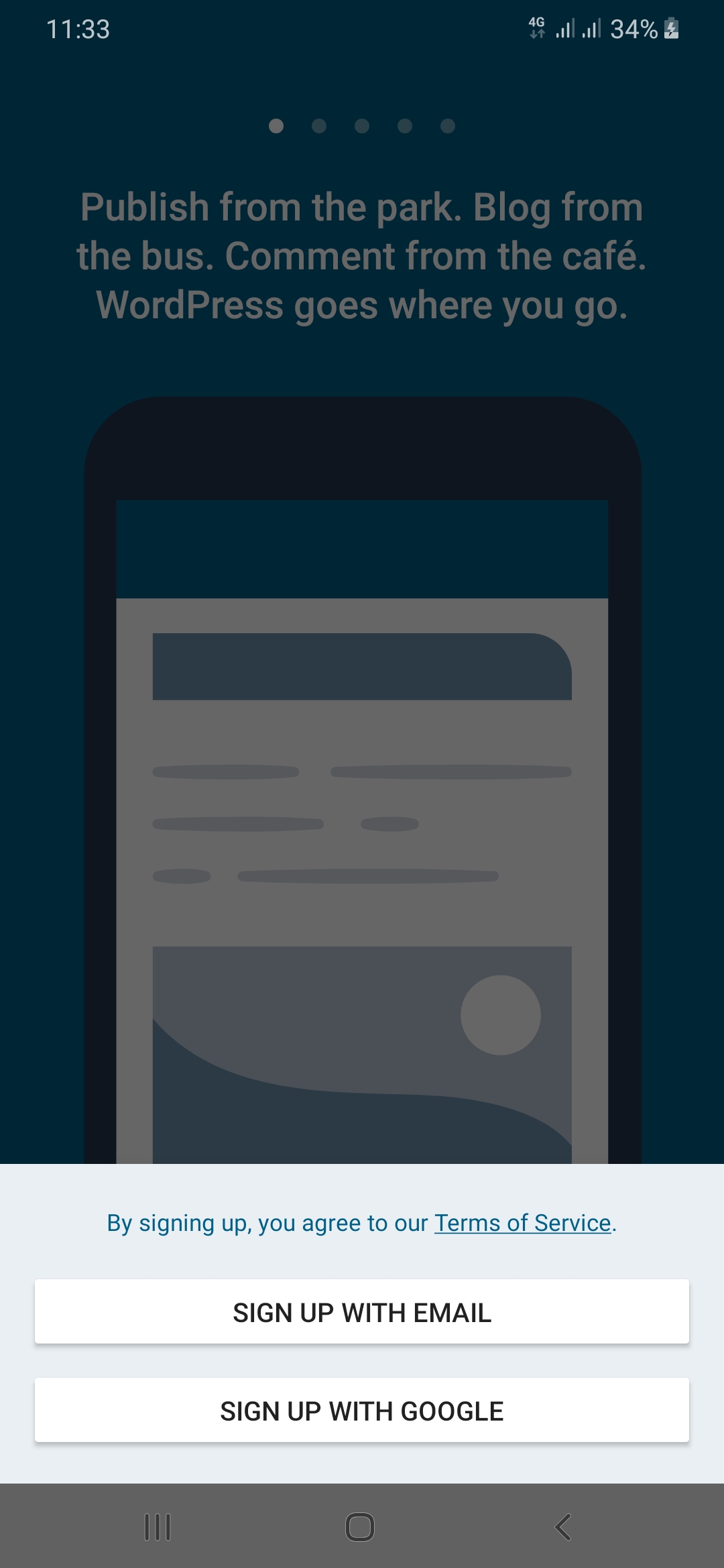 Jika di smartphone Anda terdaftar banyak email Gmail, maka pilih salah satu. Selanjutnya isikan nama dan username.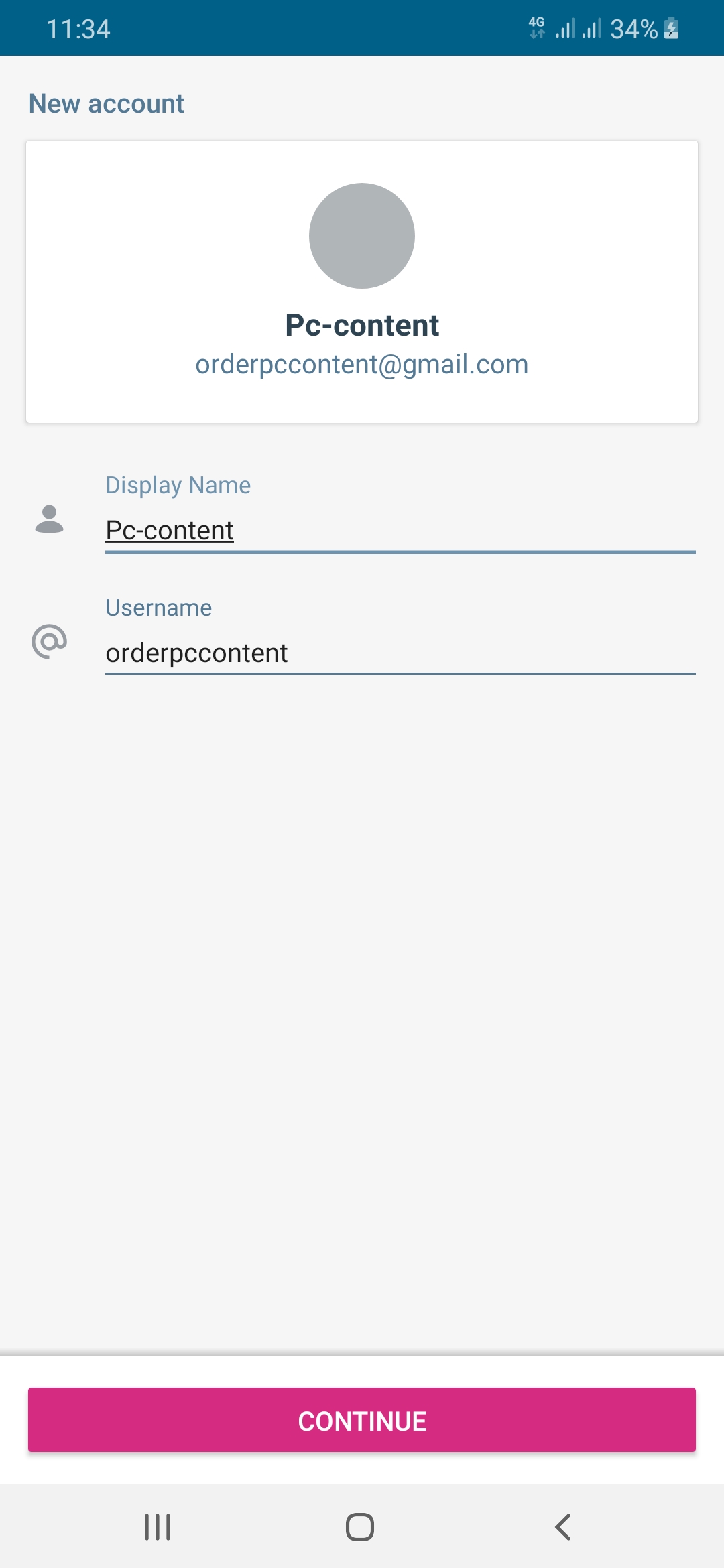 Sampai di sini, akun Anda sudah jadi. Sekarang saatnya membuat blog WordPress, tap saja tombol Add New Site.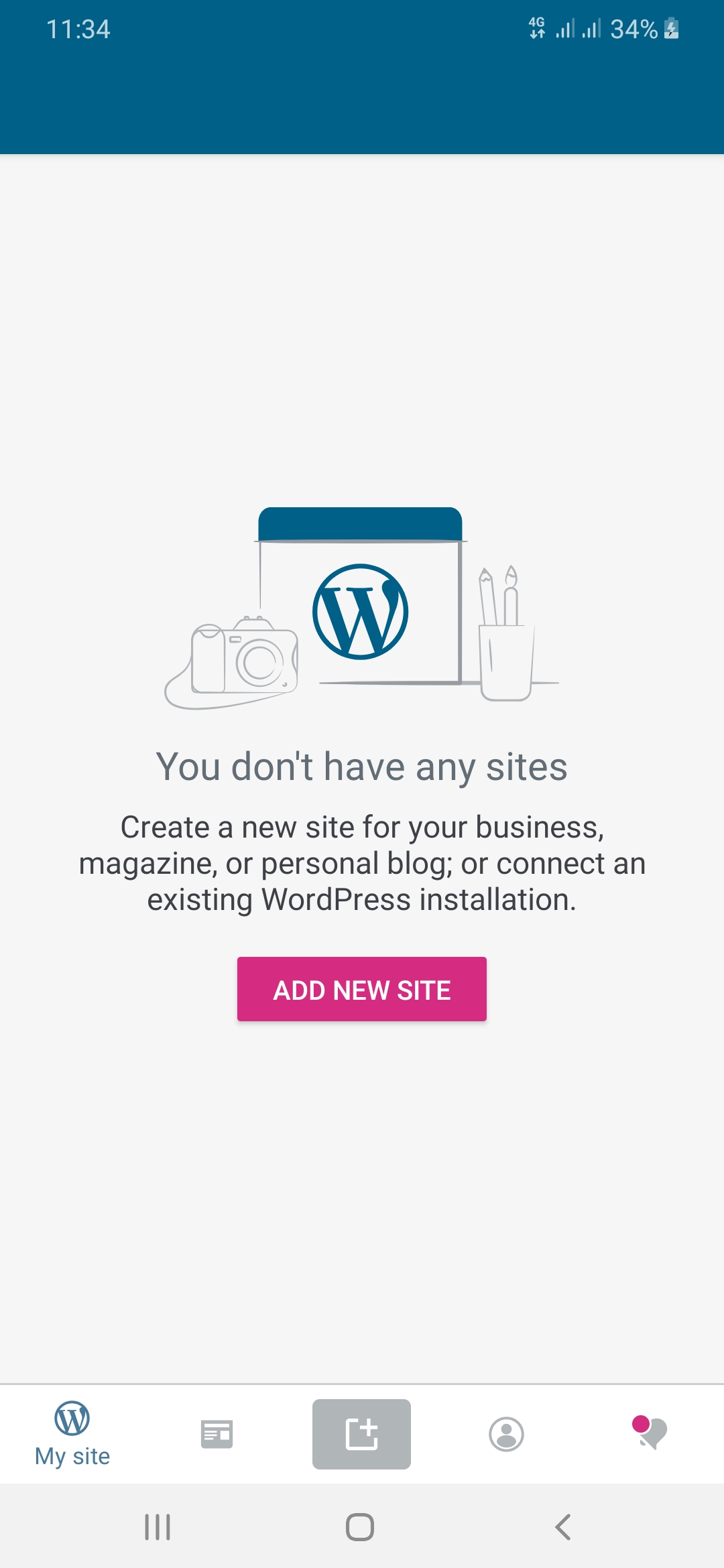 Pilih Create WordPress.com Site.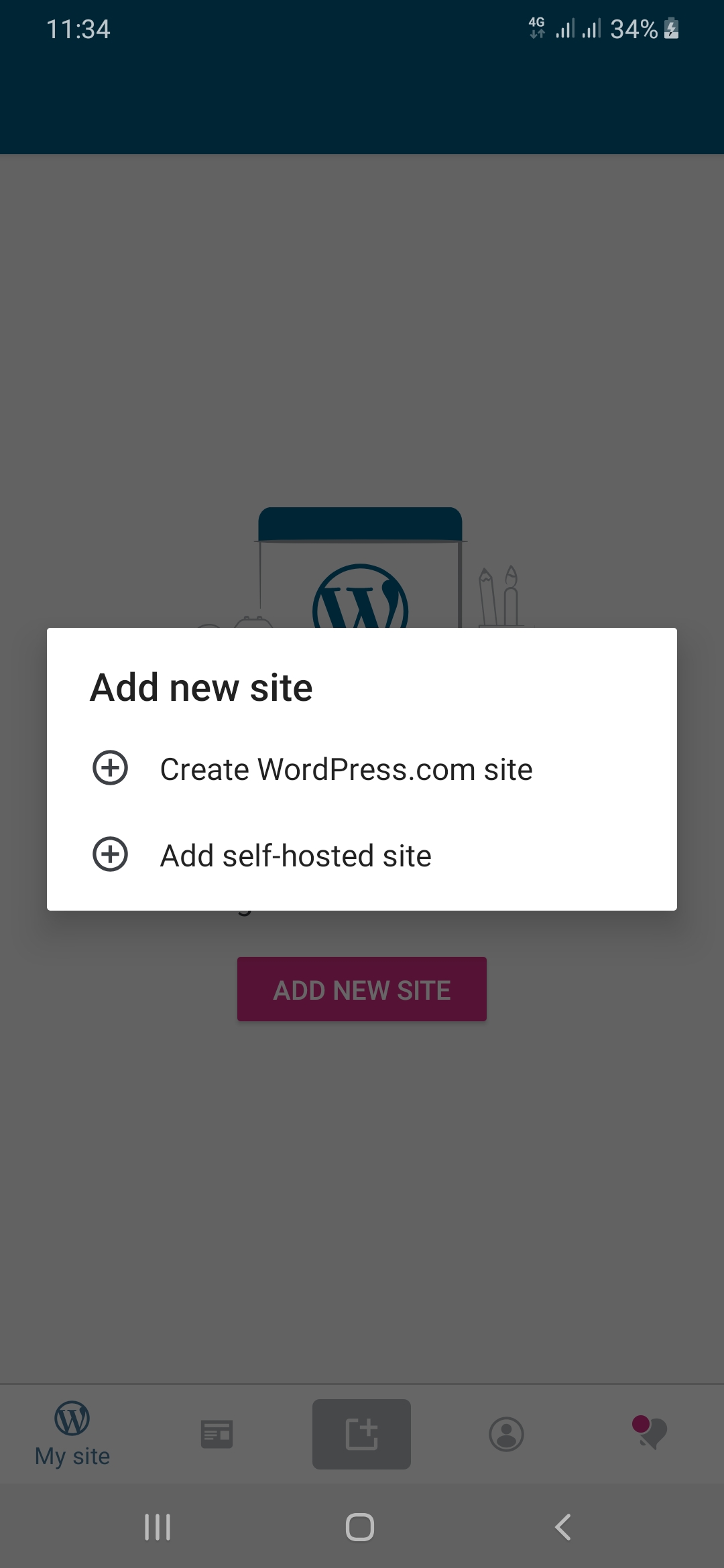 Pilih salah satu topik blog yang ingin Anda buat.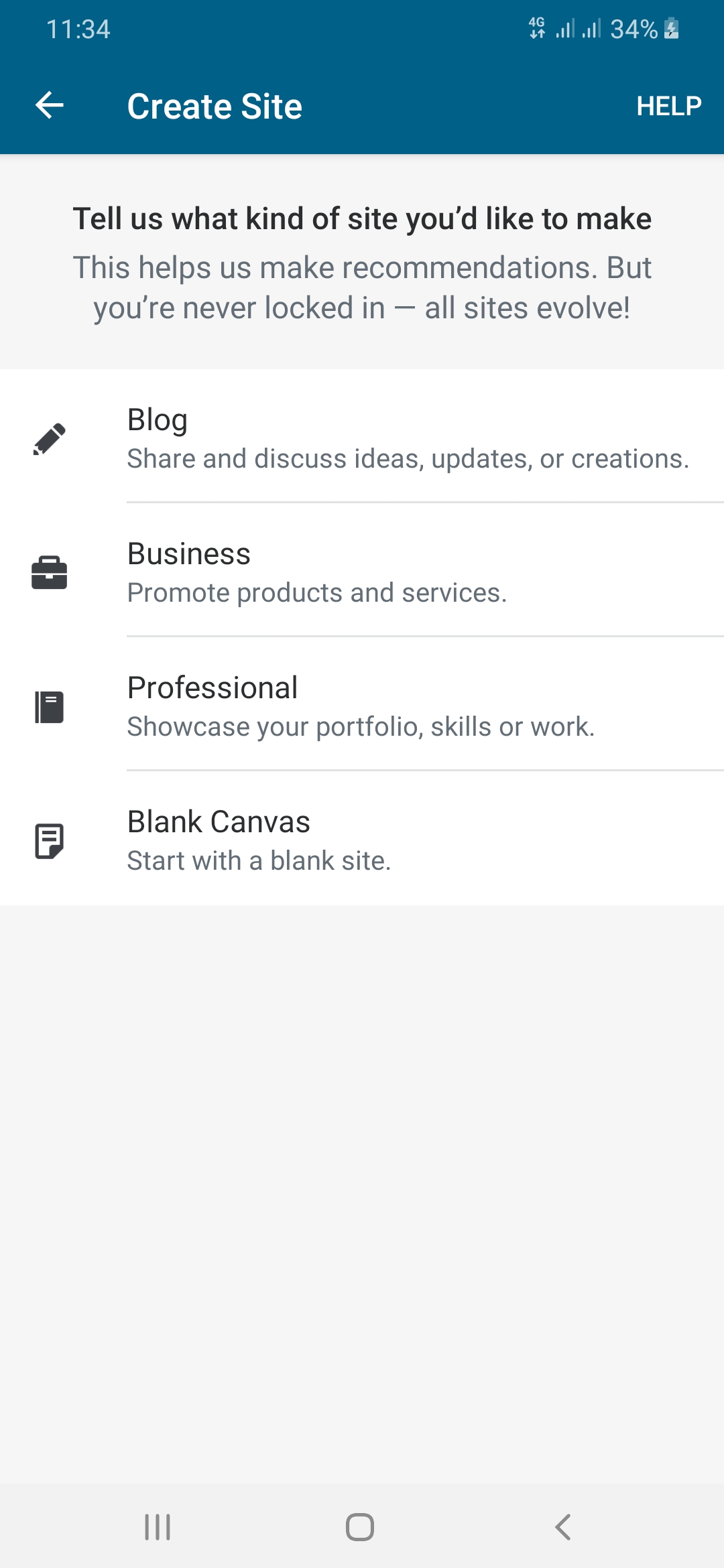 Di langkah ini bolah di-skip saja.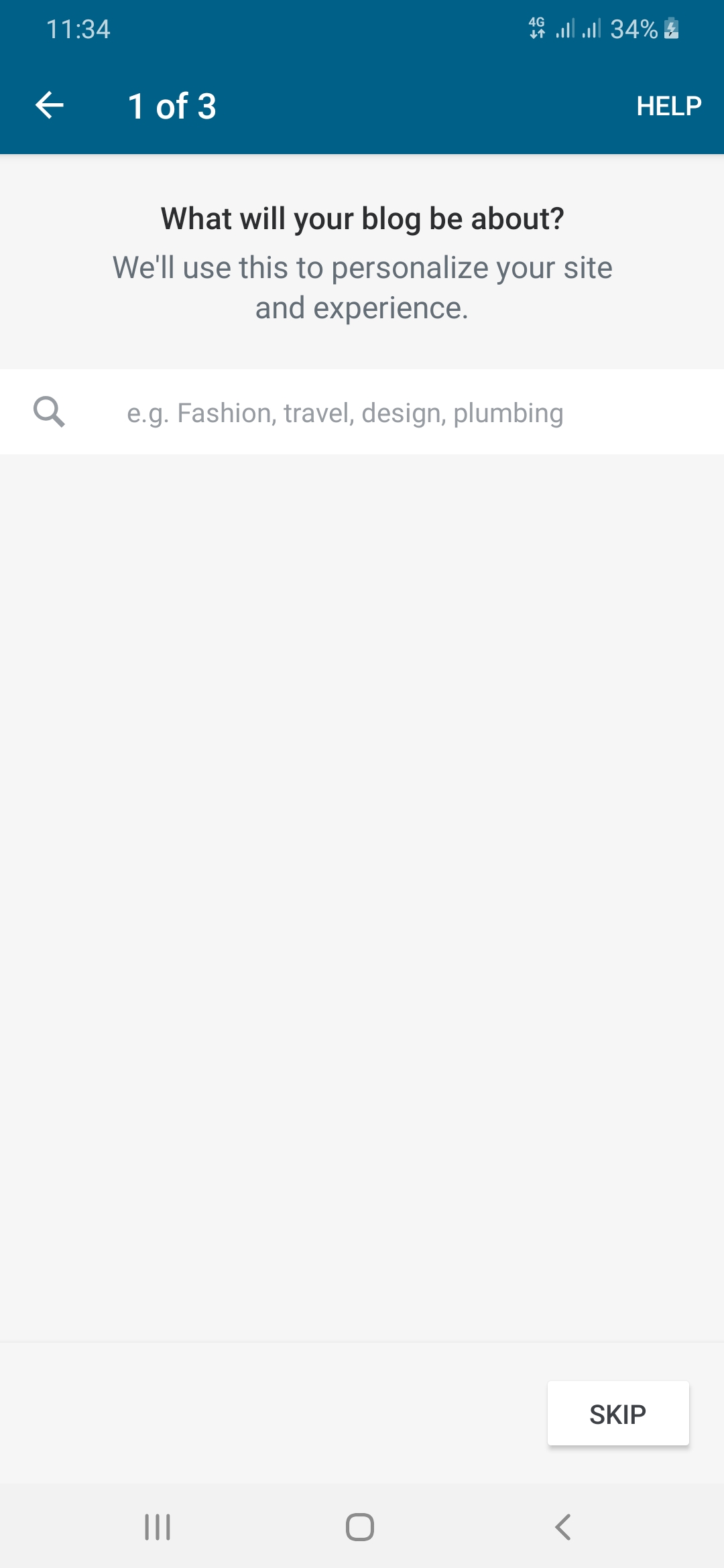 Selanjutnya isi judul blog dan tagline-nya, untuk sementara buat seadanya saja karena nanti bisa diubah ketika blog sudah jadi.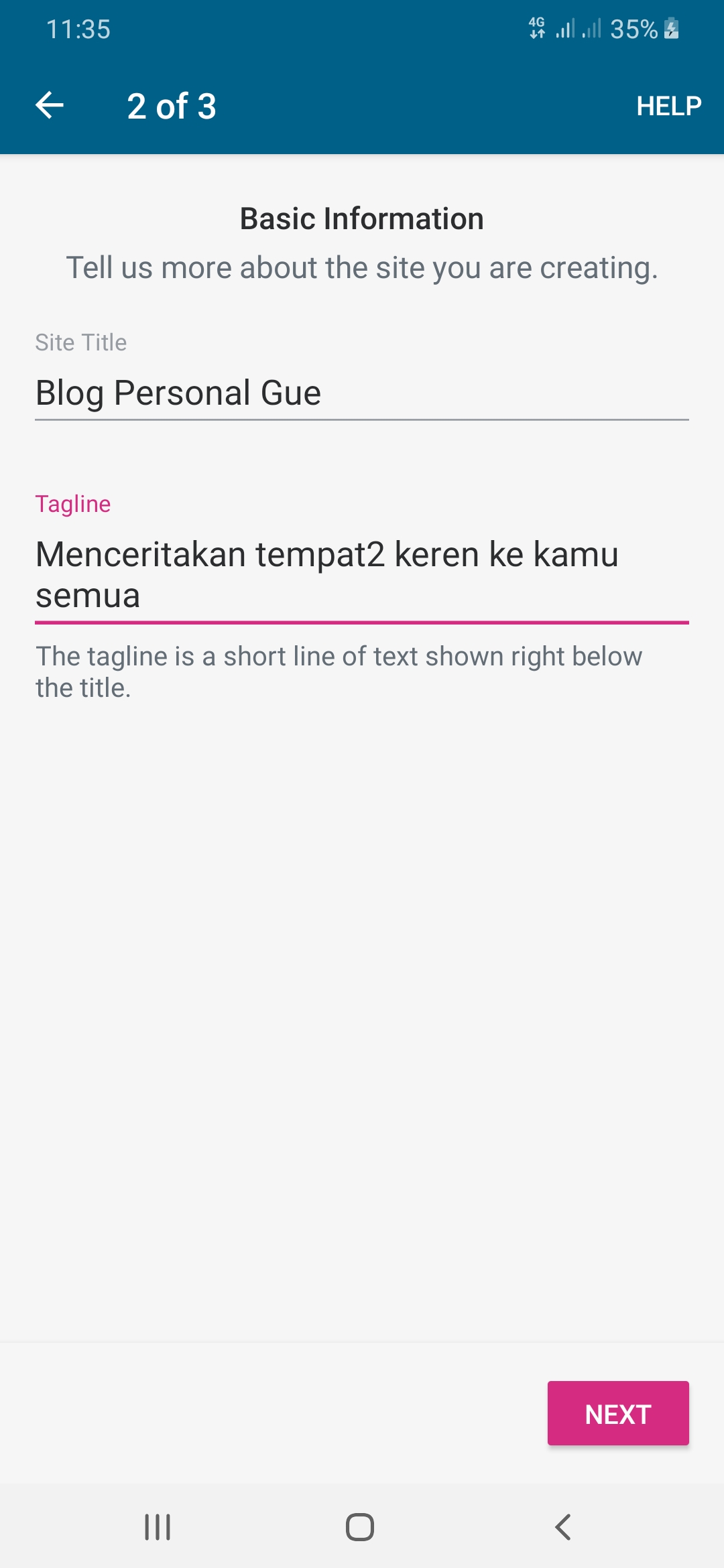 Sekarang, tentukan url blog Anda. Jika tersedia, maka ia akan muncul di urutan teratas dari berbagai rekomendasi yang diberikan. Jika tidak tersedia, maka sistem akan memberikan rekomendasi lain yang mendekati.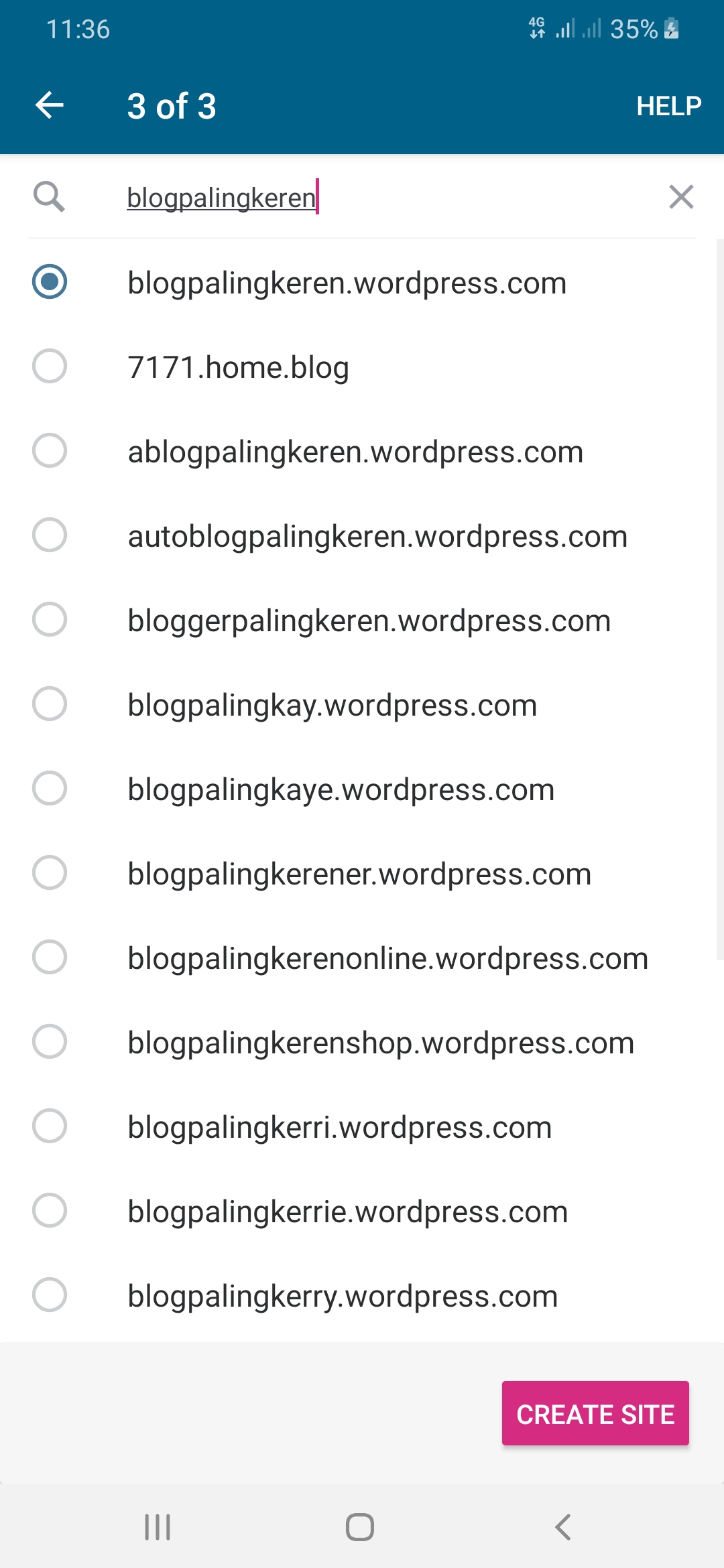 Selesai, blog WordPress.com Anda sudah jadi dan siap digunakan.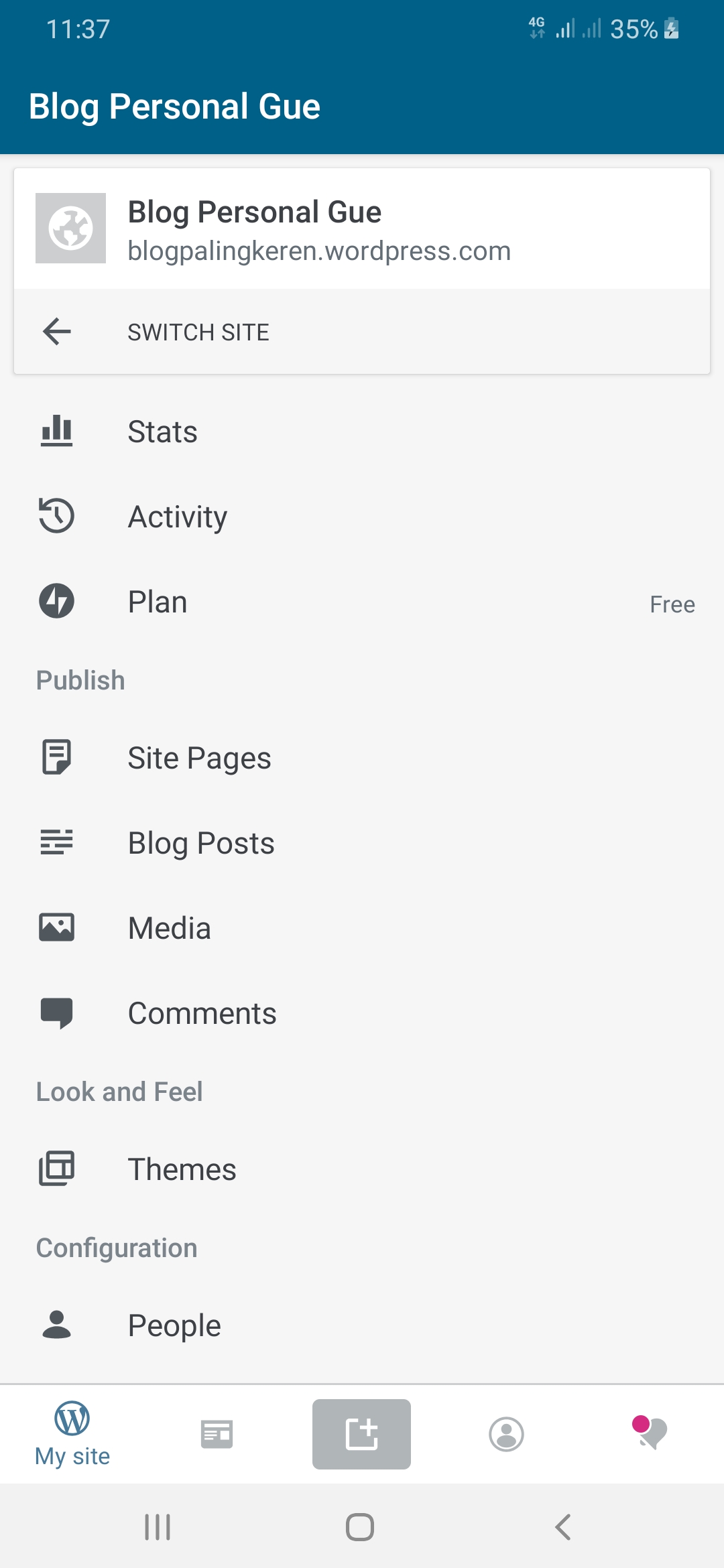 Seperti inilah tampilan dashboard blog Anda. Ada beberapa menu yang bisa Anda pelajari. Untuk membuat tulisan pertama, tap menu Blog Posts.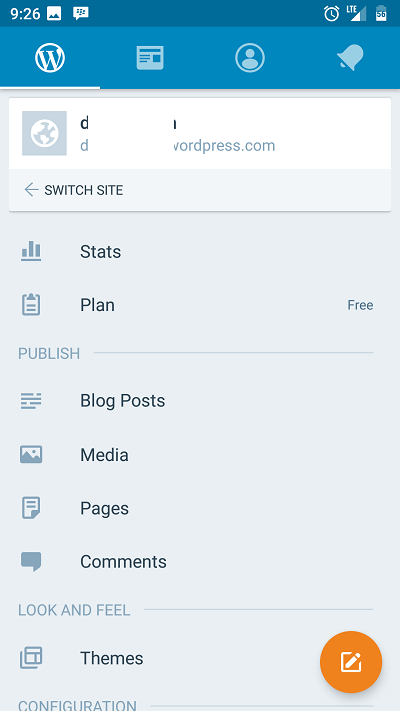 Ini tulisan pertama yang dibuat oleh sistem, tinggal dihapus dan membuat tulisan baru. Atau bisa juga diedit isinya dan terbitkan kembali.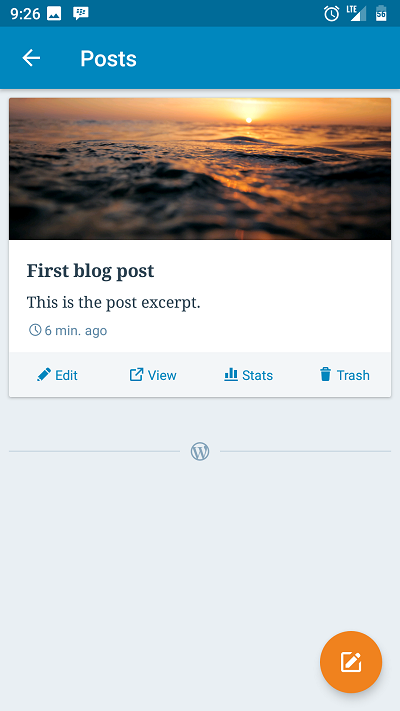 Beberapa Hal Penting Sebelum Membuat Blog
Sebelum mendaftarkan blog, ada beberapa hal penting yang perlu diperhatikan, supaya tujuan pembuatan blog tercapai.
Pertimbangkan, Anda mau menulis soal apa. Pastikan nama blog nyambung dengan isinya.
Semakin singkat nama blog, semakin baik. Karena nama blog yang singkat akan mudah diingat. Tetapi tentu saja harus disertai dengan pemilihan nama yang familiar bagi orang lain.
Jika belum punya ide, Anda bisa menggunakan kata kunci topik utama Anda. Misalnya, Anda ingin membuat blog tentang bisnis. Anda bisa menggunakan nama, peluangbisnis, bisniskecil, tipsbisnis, artikelbisnis, blogbisnis, dan lain-lain.
Awas, jangan melanggar hak cipta. Pastikan blog Anda tidak memuat nama brand atau hak cipta orang lain yang biasanya bakal merepotkan di kemudian hari.
Demikian, selamat mencoba dan semoga bermanfaat.
Application Information Will Show Up Here