Esports Ecosystem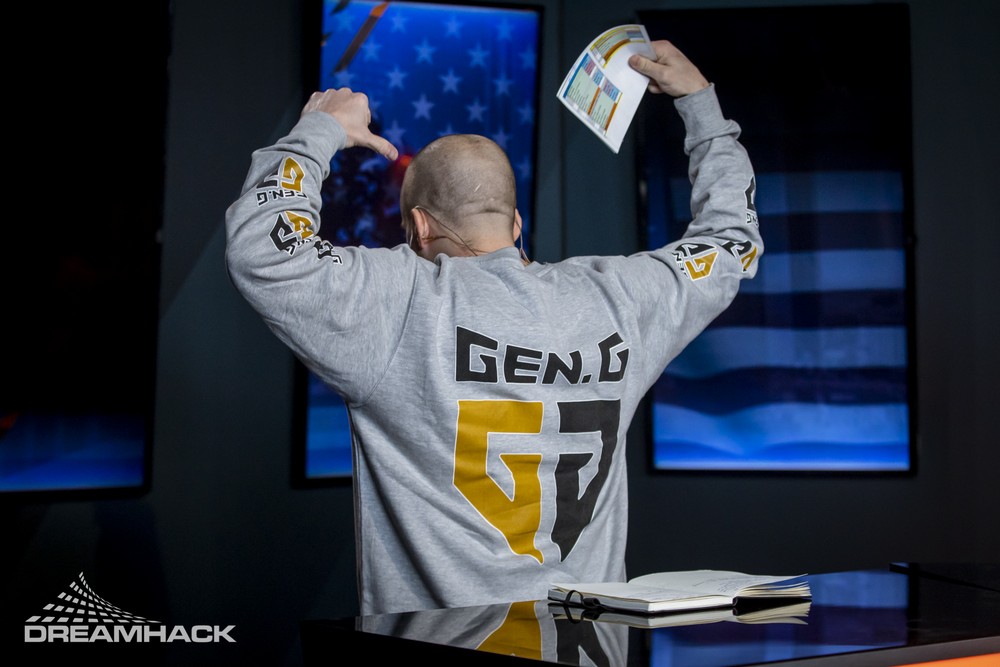 Tim Gen.G bersama BnTeT memenangkan DreamHack Open Anaheim 2020 dengan tanpa kalah satu kalipun di dalam selama kompetisi berjalan
Akhir pekan kemarin menjadi puncak dari gelaran DreamHack Open Anaheim. Berlangsung sejak tanggal 21 hingga 23 Februari 2020 kemarin, 8 tim terbaik dari regional barat bertarung demi total hadiah sebesar US$100.000 (sekitar Rp1,3 miliar) dan juga kesempatan bertanding di gelaran bergengsi tinggi, DreamHack Masters Jonkoping 2020.
Babak final DreamHack Open Anaheim, menyelipkan kisah perjuangan satu jagoan CS:GO asal Indonesia Hansel Ferdinand (BnTeT) yang berjuang bersama tim Gen.G untuk melawan tim FURIA. Sebagai pertandingan LAN perdana bagi Gen.G, performa yang mereka hasilkan bisa dibilang melebihi ekspektasi banyak orang.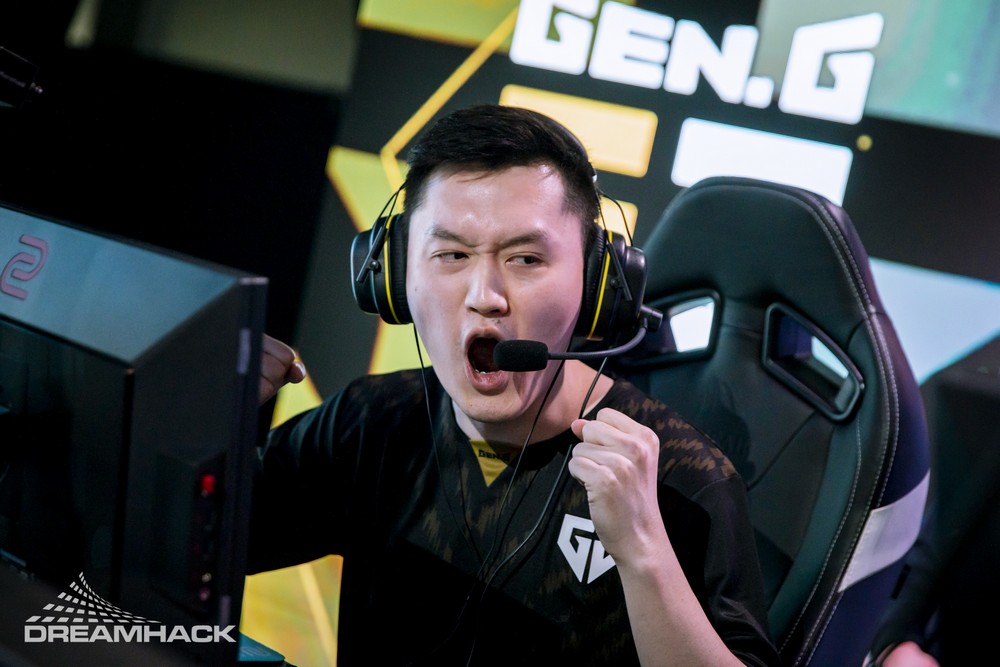 Bagaimana tidak, tim Gen.G mendapatkan kemenangan sempurna, tanpa ada kekalahan satu kalipun dalam gelaran ini. Pada babak Grup, BnTeT dan kawan-kawan menang dua kali dengan cukup mudah melawan tim ENCE dan Complexity Gaming. Memasuki babak playoff, lawan pertama mereka adalah tim North. Walau North memberikan perlawanan yang cukup berarti, namun Gen.G pada akhirnya lagi-lagi berhasil mendapat kemenangan 2-0 dalam seri pertandingan best-of 3.
Babak final mereka bertemu dengan FURIA. Mengawali pertarungan dengan map Nuke yang dipilih FURIA, Gen.G malah berhasil memenangkan pistol round pertama saat berada di CT side. Berkat hal tersebut, Gen.G akhirnya bisa dengan leluasa mendominasi permainan. Pada first-half, Gen.G sudah mengamankan skor 10-5 dengan permainan clutch dari Sam Oh (s0m) dan Timothy Ta (autimatic). Ronde pertama diakhiri Gen.G dengan cukup mulus, skor 16-7.
Check out the moment @daps & @koosta secured the final round of the Grand Final! @dts#DHOpenhttps://t.co/0lqes9bRWYpic.twitter.com/KQz2oz4My6

— DreamHack Counter-Strike (@DreamHackCSGO) February 24, 2020
Masuk pertandingan kedua, persaingan jadi semakin ketat. Seakan baru bangun, FURIA memberikan perlawanan terbaik mereka. Namun demikian first-half lagi-lagi dipegang Gen.G dengan skor 10-5. FURIA tentu tak mau kalah, sedikit demi sedikit, mereka mendekatkan jarak skor lewat kemenangan ronde demi ronde.
Secercah harapan muncul ketika FURIA menemukan celah di pertahanan Gen.G, ditambah momen penting ketika Vinicus Figueiredo (VINI) dari FURIA memenangkan situasi 1v2 setelah memasang bom. FURIA terus menekan, tapi Gen.G terus bertahan. Dominasi Gen.G masih terlalu kuat, apalagi setelah momen BnTeT melibas tiga pemain untuk mendapatkan skor 12-10. FURIA berhasil memaksa Gen.G masuk overtime, namun pada akhirnya Gen.G tetap berhasil memenangkan permainan dengan skor 19-15. Dengan ini maka berikut 4 besar gelaran DreamHack Open Anaheim CS:GO.
CHAMPION – Gen.G (US$50.000 atau sekitar Rp695 juta)
2nd Place – FURIA (US$20.000 atau sekitar Rp278 juta)
3rd – 4th Place – North (US$10.000 atau sekitar Rp139 juta)
3rd – 4th Place – Complexity Gaming (US$10.000 atau sekitar Rp139 juta)
Sungguh debut yang sangat luar biasa dari BnTeT bersama tim Gen.G di skena kompetitif CS:GO barat. Kemenangan ini tidak bisa dianggap remeh, apalagi mengingat skena kompetitif CS:GO di barat (NA dan EU) bisa dibilang sebagai regional kompetitif paling berat. Selamat untuk Gen.G dan BnTet!
Sumber header: Twitter @DreamHackCSGO
From Our Network