Esports Ecosystem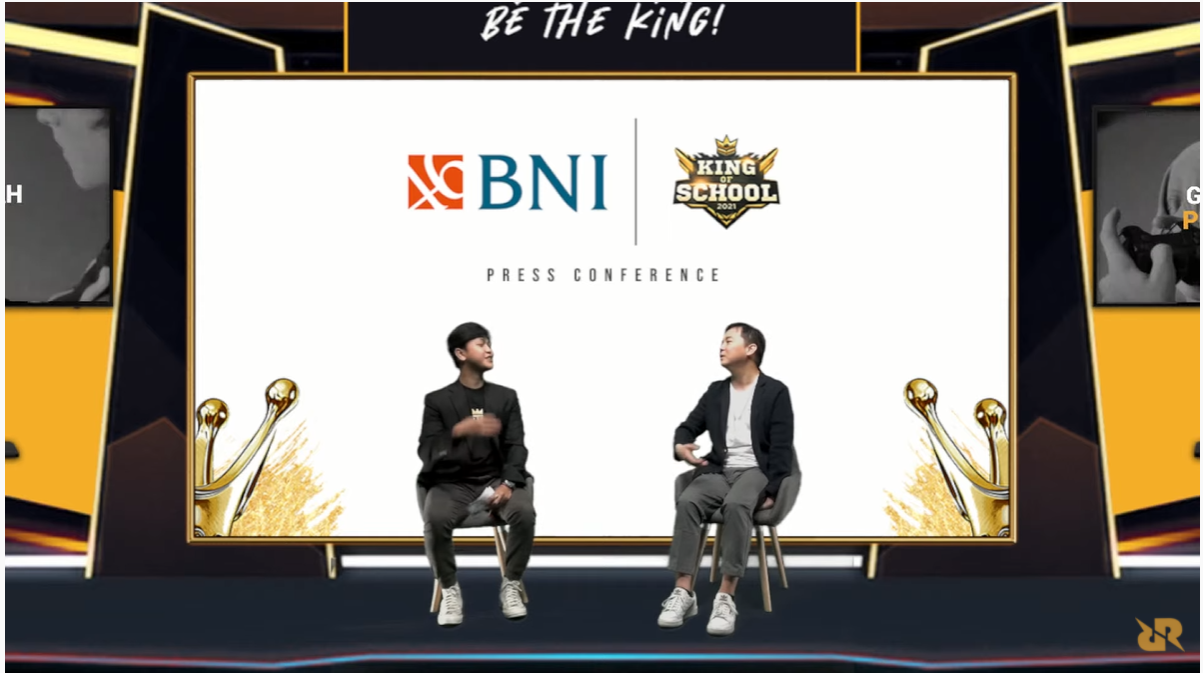 BNI King of School 2021 menargetkan partisipasi dari 1.000 sekolah dan 7.000 pelajar.
Perkembangan esports memang semakin matang dari tahun ke tahun. Andrian Pauline, CEO Team RRQ juga mengakui bahwa esports di Indonesia telah mengalami perkembangan pesat sejak 16 tahun terakhir.
Pada sektor mobile gaming, Indonesia telah menguasai pasar Asia Tenggara dengan 79,58% pendapatan gaming di Indonesia berasal dari mobile gaming, sebagaimana dilansir oleh Newzoo.
Menyikapi hal ini, RRQ sebagai salah satu tim esports terbesar di Indonesia menginisiasi suatu turnamen bertajuk BNI King of School 2021. Turnamen esports satu ini akan menyasar target pemain yaitu para pelajar SMA/SMK sederejat se-Indonesia.
Turnamen ini juga akan dikemas secara profesional dan bertujuan untuk mengembangkan ekosistem esports di kalangan pelajar.
BNI King of School 2021, Saatnya Esports Diakui Sebagai Prestasi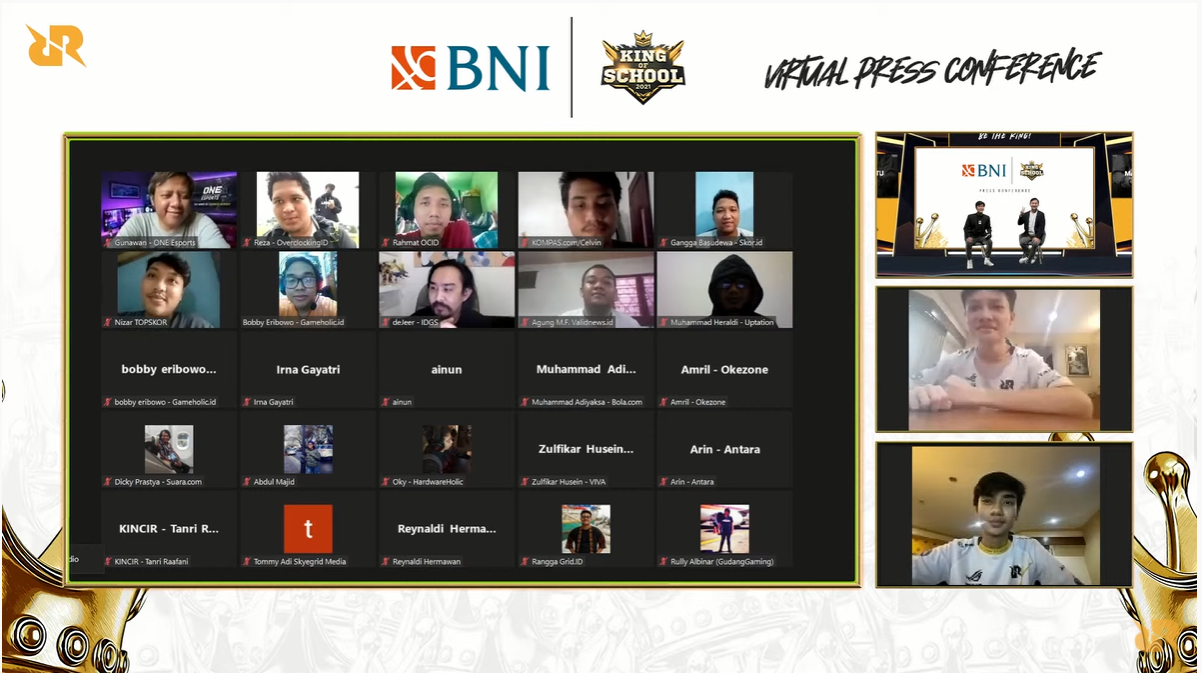 Turnamen esports di kelas pelajar SMA/SMK sederajat se-Indonesia ini akan mempertandingkan game Mobile Legends: Bang Bang.
Untuk target partisipasi sendiri CEO RRQ, Andrian Pauline mengatakan bahwa setidaknya akan ada 1.000 sekolah yang bertanding dan terdiri dari 7.000 pelajar SMA/SMK sederajat yang akan mewakili masing-masing sekolah.
Selain itu, RRQ ingin menyebarkan pesan utama bahwa hobi bermain game juga bisa diakui sebagai prestasi. Perkembangan esports di beberapa tahun belakang kian pesat dan sudah masuk sebagai cabang olahraga resmi di SEA Games ke-31 yang akan digelar di Hanoi, Vietnam.
Kompetisi BNI King of School 2021 akan dibagi dalam 4 tahap kompetisi, dengan detail sebagai berikut:
Kualifikasi Regional: 13 September-17 Oktober 2021
Kualifikasi Terbuka: 4-31 Oktober 2021
Wild Card: 4-7 November 2021
National Grand Final: 15-28 November 2021
Total hadiah sebesar Rp70 juta akan dihadirkan pada turnamen BNI King of School 2021 yang mengusung sistem pertandingan best-of-one di babak kualifikasi, best-of-three di babak Playoff dan Grand Final, hingga best-of-five di babak National Grand Final.
Seluruh pertandingan akan digelar secara online dengan babak Grand Final di setiap fase kompetisi akan ditayangkan secara langsung di channel Nimo TV dan YouTube Team RRQ.
RRQ School Ambassador, Ajang Pencarian Bakat Esports Pertama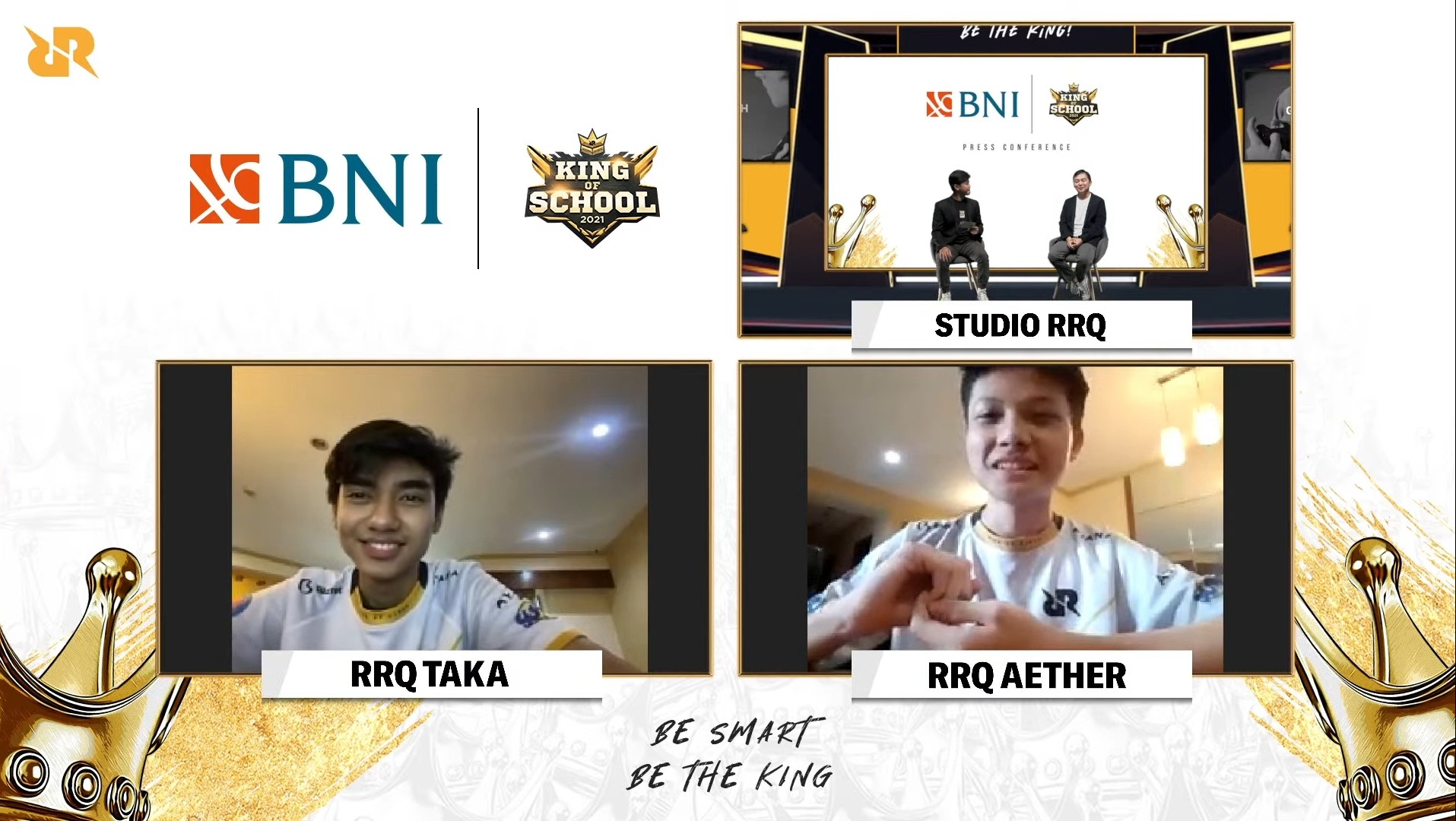 Selain BNI King of School 2021, RRQ juga menggelar School Ambassador untuk para siswi SMA/SMK sederajat. Pemenang dari ajang pencarian bakat ini akan dikontrak secara resmi oleh Team RRQ.
Ajang ini merupakan langkah untuk memberikan kesempatan bagi para siswi yang ingin terjun langsung ke ranah kompetitif di bidang esports. Selain pemain, memang dunia hiburan esports sendiri memang memiliki banyak talenta seperti streamers, caster, model, hingga pembawa acara.
Para peserta School Ambassador akan dinilai oleh para juri perwakilan Team RRQ dan talenta di dunia esports. Voting para peserta nanti bisa dipilih melalui RRQ Apps. RRQ School Ambassador sendiri akan menyajikan total hadiah sebesar Rp7,5 juta.
From Our Network