Game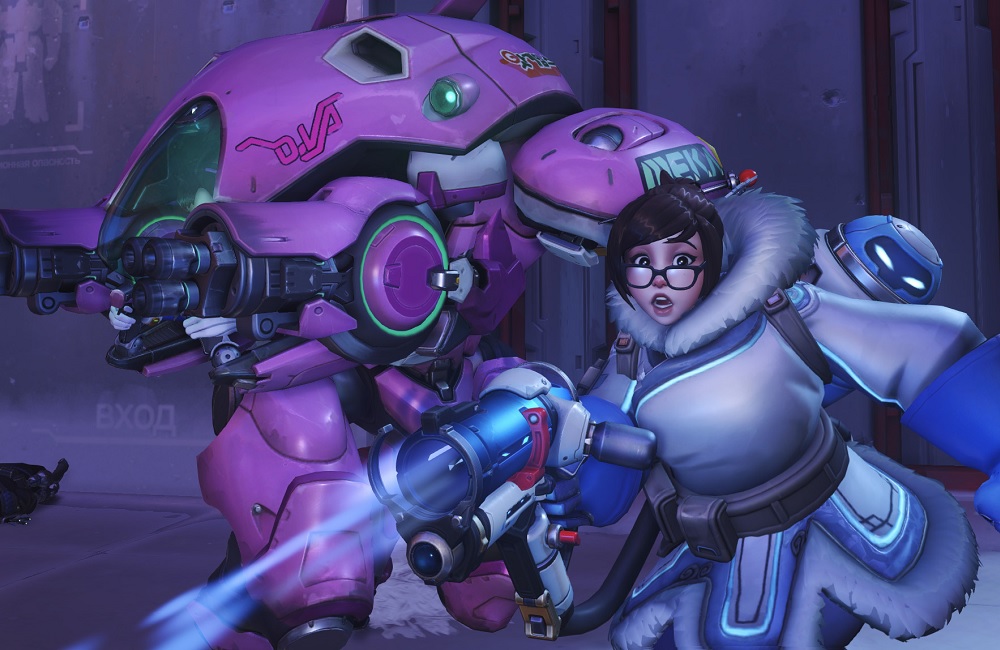 Film berdurasi hampir 10 menit ini mengisahkan awal karier Mei-Ling Zhou bersama tim Overwatch.
Ketika pertama disingkap, salah satu daya tarik terbesar dari game shooter multiplayer Overwatch adalah arahan desain visual yang lebih cerah dan lebih ceria dibanding karya-karya Blizzard sebelumnya. Banyak orang melihat kesamaan antara trailer perdana Overwatch dengan film-film Pixar, namun hal ini tak terlalu mengherankan mengingat Blizzard sejak dulu sudah jadi pakarnya trailer CG.
Satu tahun lebih sejak Overwatch diluncurkan, publikasi film-film animasi pendek menjadi tradisi yang terus dipegang oleh tim Blizzard Entertainment. Selain trailer sinematik itu, developer setidaknya telah merilis enam film pendek, masing-masing menceritakan karakter terbeda. Dan di ajang Gamescom Cologne 2017, Blizzard kembali melepas film animasi anyar, kali ini fokus pada sang peneliti asal Tiongkok, Mei.
Diberi judul 'Rise and Shine', film berdurasi hampir 10 menit ini mengisahkan awal karier Mei-Ling Zhou bersama tim Overwatch. Mungkin Anda sudah tahu, Mei sebetulnya bukanlah karakter yang terlatih secara militer atau pakar senjata seperti Soldier: 76, Tracer, atau Genji. Mei adalah ahli cuaca, dan film tersebut memperlihatkan perjuangannya bertahan hidup setelah insiden di Ecopoint: Antartica menewaskan rekan-rekannya.
Bagi pemain yang berkali-kali tewas di tangan Mei, Rise and Shine juga mengungkap satu fakta pahit: senjata Endothermic Blaster yang begitu dibenci lawan-lawannya ternyata dibuat dari pengering rambut. Betul sekali, ribuan pemain gugur oleh pengering rambut. Film pendek ini bisa Anda simak segera di bawah:
Rise and Shine adalah film animasi pendek Overwatch ketujuh, melengkapi Recall (Winston), Alive (Widowmaker dan Tracer), Dragons (Hanzo dan Genji), Hero (Soldier: 76), The Last Bastion (Bastion), dan Infiltration (Sombra, Reaper dan Widowmaker).
–
Selain pelepasan film Rise and Shine, belum lama Blizzard juga mengumumkan peta baru yang sengaja didedikasikan untuk Junkrat dan Roadhog. Map bernama Junkertown itu mengambil latar belakang Australia. Dalam kisah Overwatch, Australia merupakan negara yang terkena dampak Omnic Crisis terparah, memaksa pemerintahnya membagi area demi meredam konflik – wilayah pemukiman dihuni manusia, dan pedalaman buat para robot.
Buat memperkenalkan Junkertown pada gamer, Blizzard memublikasikan dua video baru. Pertama adalah video profile Junkertown (akan jadi map jenis Escort), dan yang kedua berjudul The Plan. Bedanya dari versi short animated ialah, The Plan digarap menggunakan engine permainan. Dua video tersebut dapat Anda nikmati di sini: