Esports Ecosystem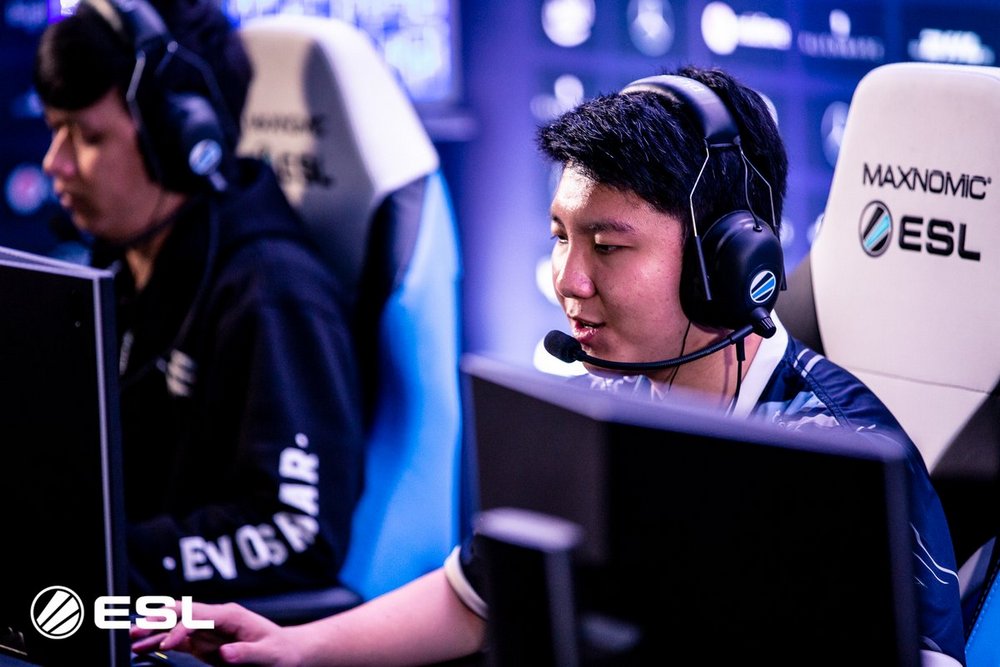 Beyond The Summit umumkan Pro Series EU/CIS dan SEA Season 3. Region SEA akan mulai bertanding 12 September mendatang, dengan debut tim baru Whitemon.
Setelah sukses dengan musim kedua, Beyond The Summit Pro Series akan berlanjut ke Season 3. Pada tanggal 9 September lalu, Beyond The Summit mengumumkan BTS Pro Series untuk kawasan Eropa/CIS dan SEA. Pada musim pertama, BTS Pro Series berjalan pada 2 kawasan, Amerika dan SEA. Lanjut di musim kedua, BTS Pro Series juga kembali berjalan di dua kawasan tersebut.
Musim ini menjadi BTS Pro Series dengan jumlah kawasan terbanyak. BTS Pro Series Season 3: Americas sudah berjalan sejak 7 September 2020 lalu. Pengumuman BTS Pro Series: EU/CIS menjadi penambahan kawasan baru untuk rangkaian turnamen Dota 2 Online ini. Bersamaan dengan pengumuman tanggal kick-off pertandingan, BTS Pro Series juga mengumumkan tim-tim yang bertanding.
https://twitter.com/BeyondTheSummit/status/1303912529819656192?ref_src=twsrc%5Etfw%7Ctwcamp%5Etweetembed%7Ctwterm%5E1303912529819656192%7Ctwgr%5Eshare_3&ref_url=https%3A%2F%2Fwww.vpesports.com%2Fdota2%2Fbeyond-the-summit-pro-series-season-3-heads-for-sea-and-eu-cis
Ada 10 tim untuk kawasan SEA, dan 9 tim untuk EU/CIS. Untuk SEA ada BOOM Esports, TNC Predator, Fnatic, Neon Esports, NEW Esports, 496 Gaming, Execration, 032, Motivate.Trust Gaming, dan Among Us. Untuk EU/CIS ada Ninja in Pyjamas, Vikin.gg, 5men, Khan, B8, Team Unique, Team Empire, HellRaisers, dan Mud Golems.
Satu yang menarik dari BTS Pro Series: SEA tentunya adalah tim Among Us yang berisikan Jabz, Whitemon, Kuku, Abed, dan 23Savage. Mengutip Liquidpedia, Matthew Filemon atau Whitemon bermain Dota 2 secara profesional untuk pertama kali pada tim EVOS Esports. Setelah divisi Dota 2 EVOS Esports bubar pada Oktober 2019 lalu, pemain asal Indonesia ini lalu ditarik ke dalam tim Geek Fam.
This is the greatest roster reveal poster ever made. @kukudota the kukumpostor

(It's Just4Fun and only for the @BeyondTheSummit Pro Series – Season 3) pic.twitter.com/DobsPcWts8

— Pao Bago (@thepaobago) September 10, 2020
Bersama Geek Fam, Whitemon berhasil menjadi juara BTS Pro Series Season 2: SEA setelah mengalahkan BOOM Esports di babak final. Namun naas, Geek Fam juga membubarkan divisi Dota 2 mereka, sehingga kini Whitemon bergabung dengan tim bentukan Kuku tersebut. Kuku sempat membalas twit dari Paolo Bago Gonzales, mantan analis tim Fnatic, dan mengatakan bahwa tim tersebut dibentuk hanya untuk "bersenang-senang saja".
Pertandingan BTS Pro Series: SEA dibagi menjadi dua babak. Babak grup, yang bertanding secara single round-robin, akan dimulai dari tanggal 12 sampai 23 September 2020 mendatang. Delapan tim terbaik akan melaju ke babak Playoff, bertanding secara double-eliminationbracket, mulai dari tanggal 24 hingga 27 September 2020 mendatang.
From Our Network