What's the formula for developing a successful esports organization? Is it just focusing on the performance and chasing achievements or presenting creative content? Or the two things complement each other?
Having a top esports team might be one of the big dreams of esports fans. Self-actualizing as the best gamers, lots of money, and admired by many people, are some of many reasons why having an esports team is a dream come true. However, building and developing an esports organization is not easy.
It takes a lot of funding and capital to achieve that glory. For example, if you aspire to have a team that wins Dota 2 The International, you need financing in the range of hundreds of millions of rupiah for a High-End PC, internet, player salaries, gaming house, and various other operational costs.
However, apart from pursuing achievements, contents may be considered a relatively cheap alternative to raise funding and capital. I discussed an inspirational story when I wrote the profile of FaZe Clan, an esports team that started their career as a fun clan with a YouTube channel that contained cool trick shot content.
On the other hand, there are also success stories of other esports teams that started their development with achievements. This kind of success story comes from Team Liquid, which from the start was created as a competitive gaming clan and has reaped success from its dominance in various esports scenes in the world.
Achievement vs content, winning or gaining exposure, what is the simple formula for building and developing a successful esports organization? Here's my take on this topic.
Costs for Managing A Champion Team
Collecting achievements is probably the most common formula for esports organizations to be successful. For example, T1 received a lot of sponsorship during 2020 due to their accomplishments, such as Nike, Logitech G, to Samsung monitors. Indeed, it seems a bit grandiose if we want to be like T1 who won the world champion three times in a row in one of the most popular esports scenes in the world, League of Legends.
So that we don't get too far, let's try to peek from local teams. For this example, I use the AOV division of EVOS Esports, whose achievements are similar to T1, only at the national level… Hehe.
EVOS AOS recorded a champion record three times in a row at the national level tournament through the AOV Star League Season 1, 2, and 3.
This victory has become the source of significant pocket income for the management of EVOS Esports. EVOS AOV received IDR 500 million from ASL Season 1 as well as IDR 355 million from ASL Season 3. If you only count ASL prizes, then EVOS AOV has collected IDR 1.3 billion. We have also written about EVOS total revenue from winning awards during 2019.
Huge amount?
It is, but let's see how much it costs to run the ream. To find out about this, I interviewed my best friend, Hilmy Khairy who is also known as Hiruma, Deputy of Esports at EVOS Esports. Before taking up his current position, he was the manager of the EVOS AOV team.
I asked him about how much the EVOS AOV team needs operational costs? He answered, "Wow, that is a secret. However, every month there are approximately a total of tens of millions of rupiah spent on the team operations".
Furthermore, Hilmy then explained what costs were incurred by EVOS management to manage the AOV division. "Definitely the salaries of players and staff, costs for gaming houses, internet, house maintenance, water and electricity, as well as daily expenses and catering fees."
That's still not all, there are always unexpected costs, which usually arise when the team is undergoing face-to-face matches. "For offline matches, there are usually additional costs, such as transportation fees for coming to and from the event, there are also snacks for a mood booster when competing. Hotels and accommodation for matches outside the city or abroad are usually from the event organizer" Hilmy added.
From the explanation above, let's approximate the operational costs for a team like EVOS AOV. First of all, the players' salaries. Hilmy did not provide the exact number, but he said that the EVOS AOV team's salaries varied from more than the UMR to two times the UMR.
Jakarta's UMR is currently IDR 4.276.349,906, and we round it up to IDR 4.3 million. To make it easier, let's say that all EVOS AOV players' salaries are two times the UMR which means IDR 8.6 million, multiplied by five people. Just counting the pay alone, we have touched the estimated number of IDR 43 million each month.
We haven't calculated the costs of renting the gaming house, internet, electricity and water, laundry, catering, and other monthly operations. Let's say that if you add up everything, the rough number could be in the range of IDR 80 million each month. With this figure every month, the operational costs of a champion team like EVOS AOV are IDR 960 million per year.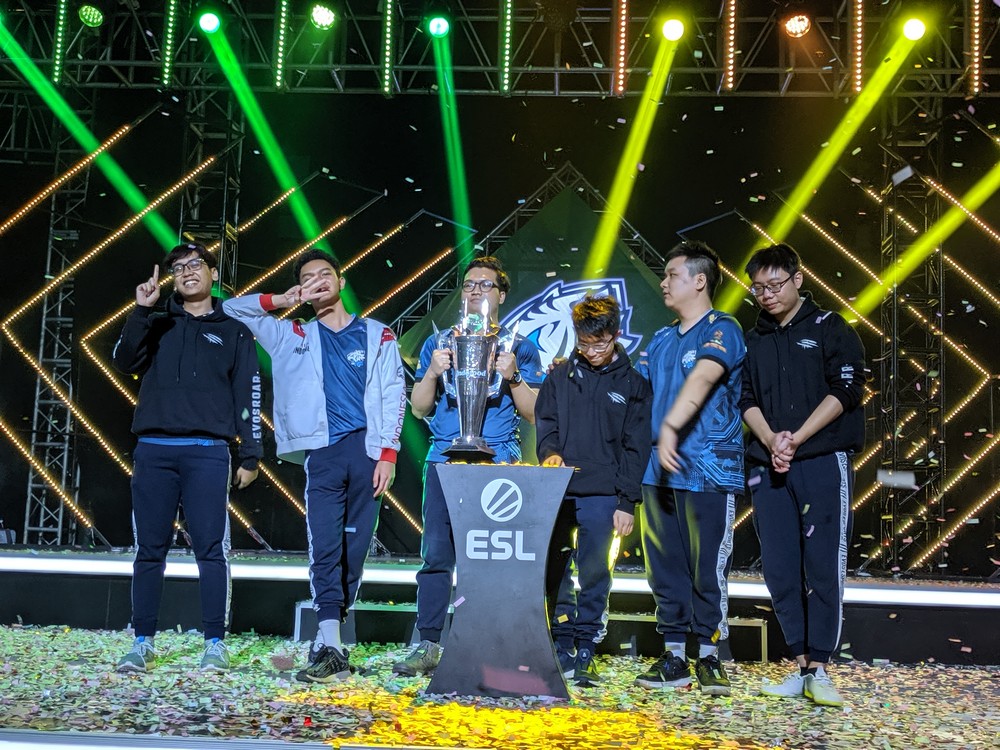 This number is quite surprising, especially since the income of the EVOS AOV from the AOV Star League tournament is only IDR 1.3 billion and was obtained for three seasons, which lasted one and a half years. ASL Season 1 and 2 were held in 2018, which means that EVOS AOV received IDR 1 billion for one year of the tournament.
The team management doesn't take all the prizes, they only take a portion of the rewards they get. Hilmy said that esports organizations have a prize cut system that varies from 20% to 40%. With the assumption that EVOS uses the largest cut, this means that the management only gets IDR 400 million. If you solely rely on tournament prizes, inevitably, management cannot cover the team's annual operating costs.
In reality, the income for an esports organization as big as EVOS Esports is not limited to one team, nor does it come from just one source. The estimation described above might be a very crude picture, that the team's operation costs are high, and the tournament prizes only can't cover it.
Peeking to The Source of The Esports Team's Income
Before we move on to the next topic, let's first discuss what the esports team's business fields are. The assumption that esports organizations only rely on tournament prizes as the only source of income is and overs implication. Maybe only amateur or semi-pro teams that do that.
Esports organizations as big as EVOS Esports, Rex Regum Qeon, BOOM Esports, or Bigetron Esports, usually have more than one source of income. In fact, tournament prizes may not be seen as a source of income, but merely a bonus for the hard work of the management and players.
In a blog article written by an investment adviser from the United States, Roundhill Investment, it is stated that there are at least 6 other sources of income from an esports organization. In "How Esports Teams Make Money" article, it is said that the origins of income for esports organizations include sponsorship, advertising, merchandise, league revenue sharing, and ticket sales.
Sponsorship is perhaps the largest income source. If you're a loyal reader of Hybrid.co.id, you may be aware of this. Sponsorship news is frequently circulating on our portal. From the local scene, we know that EVOS was sponsored by Lazada on April 15, 2020. From the international stage, there's more sponsorship news for esports teams.
Quoting from Newzoo, sponsorship turns out to be the most significant source of income for esports, both for the organizations and the tournament organizers. According to the data, sponsorship contributed US $ 636.9 million (around IDR 9.3 trillion) until February 2020. This amount is the most enormous, compared to other sources of income.
After sponsorship, we have merchandise sales. This is also a significant source of income, especially if the esports team is in the top class is equipped with a variety of clothing designs that reflects the personality of the fans.
In the international market, FaZe Clan is an esports organization that is actively running the merchandise business. They even bravely declared their ambition to become the Supreme of esports. In Indonesia, EVOS is one of the esports organizations that has earned quite a lot from the merchandise business. According to the latest report, EVOS reportedly received IDR 150 million just from selling merchandise alone during M1 and MPL ID Season 4.
Furthermore, league competition proceeds and ticket sales may be a source of illicit income on the local scene. So far, no esports match in the country has managed to make a big profit from ticket sales. So, we still can't discuss ticket sales as a source of income for the esports teams.
When it comes to profit sharing, MPL Indonesia applies a franchise league system in the fourth season, which also uses a profit-sharing system between competing teams.
The number is unknown, but the Chief Editor of Hybrid Esports, Yabes Elia, had a chance to talk with Chandra Wijaya, Managing Director of ONIC Esports, discussing the result of the MPL ID Season 4 slot investment. If you are curious about the impact of the MPL ID S4 league franchise on the business aspects of an esports team, you can watch the interview video below.
From all the various sources of income for the esports teams, how does content play a role in the development of the team? Let's discuss in the next section.
Content as a Source of Income For The Esports Team
Before we discuss more, let's equate our perception of what is meant by content. In this section, we will limit the discussion of content to Instagram content, YouTube creative content, and live streaming content.
From the source of income for the esports team that we discussed earlier, the income that can be obtained by content can be categorized in the advertising and sponsorship revenue. Why is that? Because sponsorship can include content collaboration in it and content can also get particular income in the form of advertising or brand advertising in the way of the esports's team content.
If we take a look at the International scene, FaZe Clan is perhaps the ideal example of how an esports organization uses content as their source of income. If we refer to the social media analytics site, Social blade, we can see that Faze Clan's YouTube channel is one of the biggest in the gaming category. It is noted that the Faze Clan YouTube channel has been subscribed to by 7 million people and can obtain up to US$ 1.5 million (around IDR 22 million).
However, the estimated earnings came from Google AdSense only. Even though it looks very high, the amount is insignificant for an esports organization which, according to Forbes, has a valuation value of US $ 240 million (around IDR 3.5 trillion).
Although it is estimated that Google AdSense revenue is not that large, the entertaining content that many people enjoy from FaZe Clan opens up other business opportunities like sponsorship and advertising. For example, the collaboration between FaZe Clan and Manchester City.
In the Co-Branding collaboration, it is said that the use of the Manchester City jersey with the FaZe Clan brand elements is one of the things that are done in this collaboration. But besides that, there is a content collaboration between the two. With millions of views of every content hosted by FaZe Clan, it's no wonder sponsors are scrambling to get the opportunity to collaborate with esports team that started their journey from Call of Duty.
The gaming and esports industry are one of the hottest industries lately. No wonder that various brands, both endemic and non-endemic, want to have the attention from the esports audiences; which according to Newzoo has reached 495 million people in the world.
Apart from YouTube content, another area that is also promising in terms of content for esports team is live streaming. Twitch, as the most prominent platform with total watch time reaching 3 billion hours in Q1, is the best platform for esports organizations to get their fans.
In the international esports scene, it's no wonder we see an esports organization that have a streamer who streams using the organization's name. The SoloMid team, for example, has Ali Kabbani (Myth) as a content creator and streamer to represent the esports team. FaZe Clan used to have Turner Tenney (tfue) as their mainstay streamer and content creator, although they were eventually parted due to an exploitative contract scandal.
From the case example above, we see how content is also a promising source of income for esports organizations. Then what about esports organization in Indonesia? When it comes to live-streaming, the one difference is that Twitch's position is irrelevant for the Indonesian gaming market.
Quoting the Esports Markets Trend report compiled by DSResearch in September 2019, 84,6% of the 1.445 total respondents still chose YouTube as their favourite platform for watching gaming content.
To see the role of content for Indonesian esports organizations scene, I took the example of Rex Regum Qeon, which has a YouTube channel with 1.49 million subscribers, one of the largest in Indonesia. Looking at the data from Social Blade, Rex Regum Qeon can obtain up to US$ 17.4 thousand (around IDR 258 million) per month with a total of US$ 208.5 thousand (around IDR 3 billion) per year from Google AdSense.
What makes it interesting, this number actually competes with the total winning prizes obtained by RRQ throughout 2019 which reached at least IDR 5.7 billion. Moreover, as we discussed at the beginning of this article, esports teams usually don't take all tournament prizes, but at most only 40% share.
So, assuming that RRQ deducts 40% of the tournament prizes that players get, RRQ management will only receive IDR 2.2 billion, IDR 800 million less than the Google AdSense YouTube Channel revenue that they got.
Then how about spending on creating content? The salary for a streamer can be more expensive or cheaper than the wage required for an esports team. Suppose that the salaries for the AOV team for EVOS is in the range of IDR 43 million a month or the minimum salary for the MPL ID team is IDR 45 million a month (IDR 7.5 million x 6), the same number could be used to pay a content creation team. The initial capital for this equipment may reach IDR 50-100 million for video content. Fortunately, the money for this equipment is not something that has to be spent every month – except every month they slammed the camera.
Although esports team expenses could be varied, one thing that cannot be denied is that building a champion team may be more complicated than building a good content team.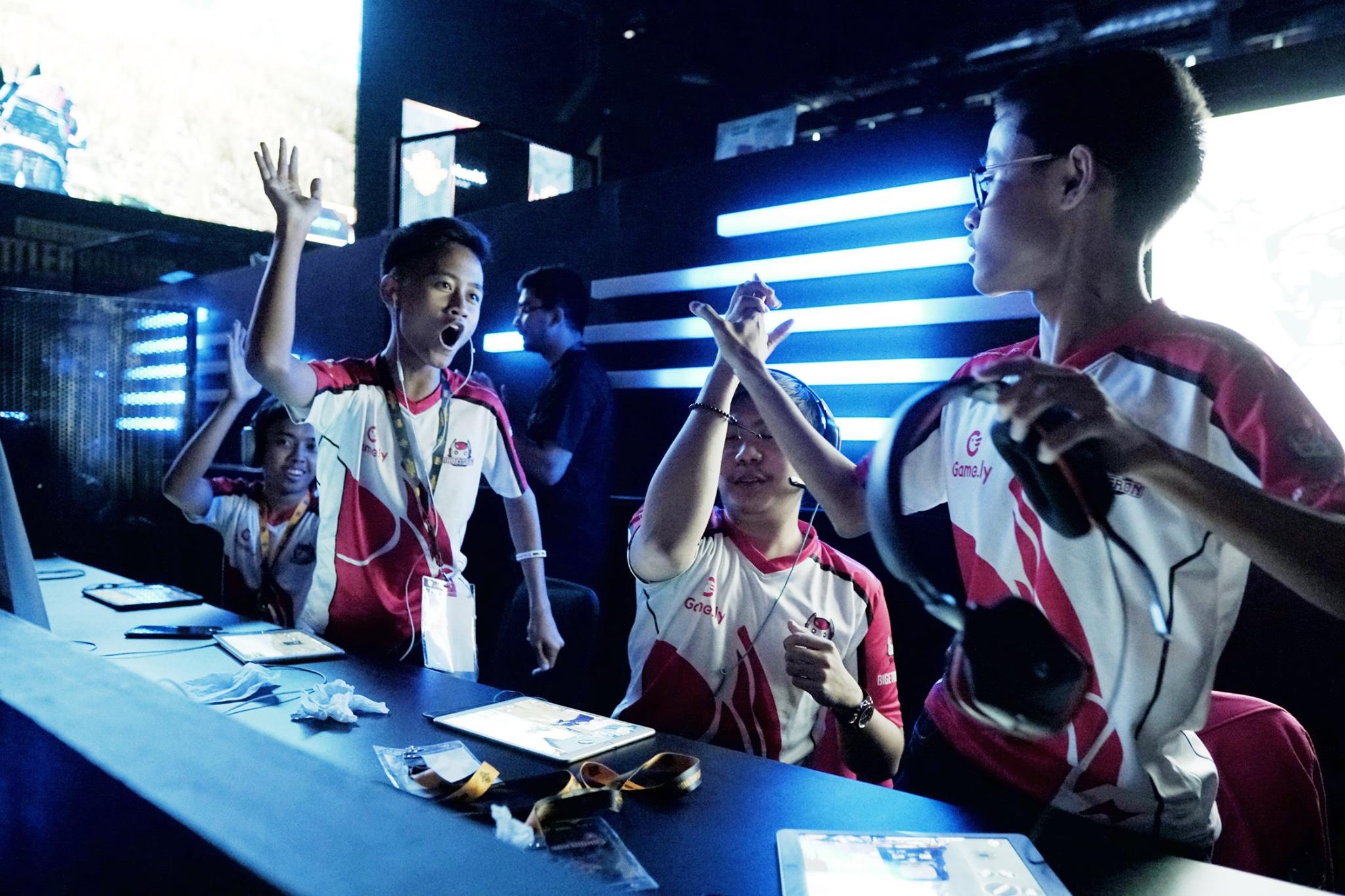 Why? There are two reasons. First, the content industry is much more mature and older than the esports industry. Professionals who are good at video recording or editing can be found in entertainment industries outside of esports—likewise, the equipment. For example, you can find every component to assemble a low-class desktop PC to the high class in Indonesia. Whereas in esports, the players who are in the top category are still minimal. Same with the coach, for example. You can't hire a soccer coach to train the Dota 2 team and expect it to adapt quickly – unlike videographers or video editors from the entertainment industry outside of esports.
The second reason why building a champion team is more difficult is because there is only one way; that is, to have a remarkable ability to be a champion. This ability is unlikely to be obtained instantly. The team cohesiveness when competing is also the same.
As for content popularity? There are many ways to find popularity. Female streamers can take advantage of body and face exploration. In fact, it's easy to get a pretty face or a great body – if you're lucky in the genetic draw. Some streamers prefer to take advantage of deviant behaviour and harsh words to provoke popularity. Popularity is often not directly proportional to capability. Even a little kid eating meatballs can be popular without needing thousands of hours of training like an esports team. Conversely, you can't win a competition just by showing cleavage – unless maybe the tournament is about it…
The Conclusion
Through the discussions above, we can at least get a rough idea of what esports organizations can get for the achievements they are pursuing and the creative content they produce.
So, achievement or content? It seems that the two of those things are like two lovers who are inseparable and complementary in the process of developing an esports organization.
After all, even a team that is focusing on content like FaZe Clan also has the ambition to become a champion, to the point that they are willing to spend US$ 700,000 in 2016 to buy the CS: GO roster. Team Liquid, which aggressively pursuing achievements, also keeps creating content so that they can still exist in cyberspace.
Even RRQ, which focusing on becoming champions, continues to take advantage of the popularity of their victories as content to continue to make money to help RRQ success.
Building and developing a champion team takes a long time – at least not as short as finding attractive girls or funny and controversial streamers.
The original article is in Indonesian, translated by @dwikaputra