Esports Ecosystem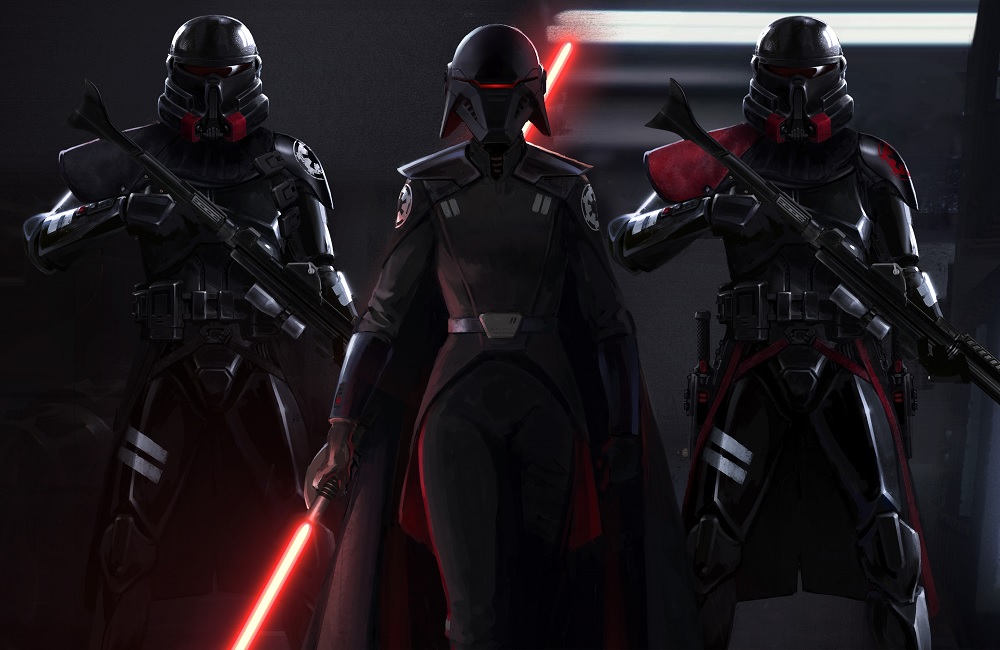 Ada dua petunjuk kuat yang mengindikasikan kembalinya game-game EA di Steam.
Saat ini hampir seluruh publisher game mempunyai platform distribusi sekaligus d-nya sendiri. Beberapa – seperti Uplay dan Rockstar Games Launcher – telah terintegrasi ke layanan Steam. Namun mungkin karena terdorong oleh rivalitas, sejumlah nama semisal EA Origin, Battle.net dan Epic Store lebih memilih eksklusivitas dan memastikan game mereka tak tersedia di platform lain.
Electronic Arts sendiri sempat menjalin kerja sama dengan Steam bertahun-tahun silam. Sayangnya, kolaborasi mereka berakhir di tahun 2011 ketika EA meluncurkan Battlefield 3 secara eksklusif melalui Origin. Waktu itu, sang publisher juga mengambil langkah yang cukup mengejutkan, yaitu menarik sejumlah permainan mereka dari Steam (salah satunya Crysis 2, tersaji kembali di Steam satu tahun setelahnya).
Sejak saat itu, versi Windows dari game Electronic Arts hanya dirilis melalui Origin: The Sims, Battlefield, FIFA, Need for Speed hingga Apex Legends. Selain konten eksklusif, Origin juga menyediakan permain third-party contohnya Assassin's Creed Odyssey, Final Fantasy XV Episode Ardyn sampai Darksiders III. Namun belum lama ini, ada indikasi EA berniat untuk kembali bermitra dengan Valve dan meluncurkan game mereka di Steam.
— Electronic Arts (@EA) October 25, 2019
Isyarat pertama datang dari tweet yang di-posting Electronic Arts di tanggal 26 Oktober minggu lalu. Sang publisher mengunggah video sembilan detik yang menampilkan mug dengan logo EA berisi cairan panas beruap tanpa memberikan penjelasan apapun. Petunjuk kedua diungkap oleh pengguna Twitter bernama @RobotBrush beberapa hari sebelumnya. Ia menemukan uji coba aplikasi untuk menjalankan permainan Origin melalui Steam.
looks like EA are indeed getting ready to come back to steam

— lashman (@RobotBrush) October 22, 2019
Jika benar begitu, maka Origin boleh jadi menggunakan pendekatan serupa Ubisoft lewat Uplay mereka. Ubisoft menjajakan hampir seluruh permainan mereka di Steam (Kecuali The Division 2 dan Ghost Recon Breakpoint. Khusus buat kedua judul ini, Ubisoft telah melakukan kesepakatakan dengan Epic Games). Tapi untuk menikmatinya, kita diwajibkan menginstal Uplay di PC dan log-in.
Pertanyaan terbesar terkait langkah Electronic Arts ini ialah, apakah game-game tersebut akan hadir secara masif, secara berangsur-angsur, atau pertama-tama diterapkan pada permainan lawas terlebih dahulu? Mayoritas gamer tentu saja berharap bisa segera bermain judul-judul multiplayer EA – misalnya Apex Legends – bersama teman-teman di Steam. Lalu bagaimana dengan permainan besar yang akan datang, seperti Star Wars Jedi: Fallen Order dan Need for Speed: Heat, akankah mereka nanti tersedia di Steam?
Saya juga ingin tahu pandangan EA terhadap Epic Store. Epic Games Store menawarkan pembagian keuntungan yang jauh lebih menggiurkan, tapi mengapa EA lebih tertarik merilis (kembali) game mereka di Steam? Apakah mereka belajar dari kegagalan Ghost Recon Breakpoint dan The Division 2 mencapai target penjualan terlepas dari kontrak eksklusif antara Ubisoft dan Epic Games?
Via Eurogamer.
From Our Network