10 Best Offline Android Games in 2021
Not all Android games are multiplayer or online. Here are 10 offline games on Play Store that are highly entertaining time-consumers.
In the era of multiplayer online games, the popularity of offline games has unfortunately taken a massive downturn in the past few years. It also doesn't help that the current COVID-19 pandemic has forced people to stay home, granting us access to WiFi 24/7. In turn, most of us, myself included, start to take offline games for granted and deleted them off our phones. But of course, when blackouts or internet outage strikes, we have all wished that we can spend our time in the dark playing offline games. For this reason, I think it is always wise to store at least one or two offline games on our smartphones. After all, there are a lot of high-quality and addicting offline games in the Google Play Store that are up to par with the most popular online franchises out there. In this article, I will give you 10 of those games, from a variety of genres, that you should download and try out.
Minecraft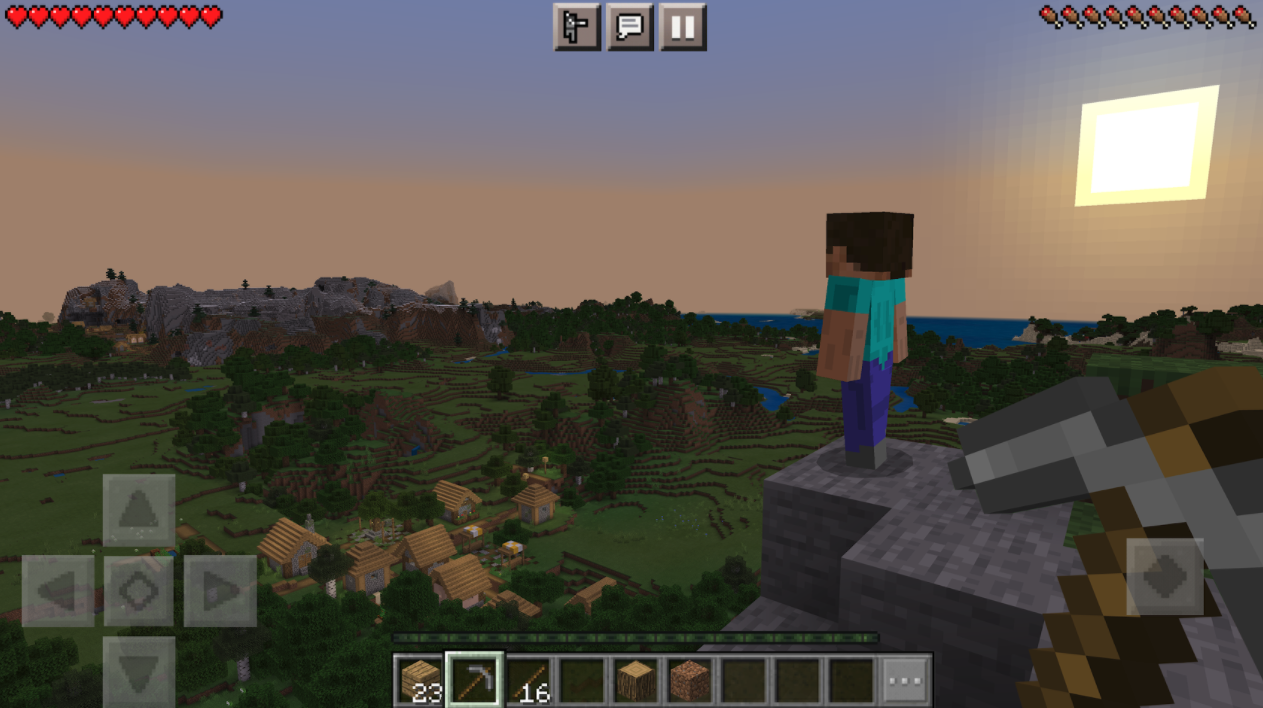 This game needs no introduction. But if by any chance you don't have any idea of what Minecraft is, it is essentially an open-world LEGO game. You can build whatever you want, mine, go for an adventure, and just about everything else.
Minecraft is undoubtedly one of the best, if not the best, sandbox adventure games on PC, console, and mobile. Since we are talking about Android games, Minecraft has had over 100 million downloads in Play Store since its release in October 2017. It should also be noted there are two versions of the game: a free-to-play and a paid version for $7.49 USD. One the free version, you will only get a limited time on each world you create (around 90 minutes). The paid version, on the other hand, is essentially the original Minecraft. Of course, you will not be able to have the same set of controls and shortcuts as in the PC version. However, this limitation shouldn't really matter if you are not into parkours or duels in Minecraft. After all, most players, especially in the mobile version, focus more on the building and creative side of the game.
Once you get the ball rolling in a Minecraft building project, you could play the game for hours and days non-stop without getting bored. THAT is why I think the game is beloved by so many mobile gamers and deserves a spot at one of the best offline games of all time.
GRID Autosport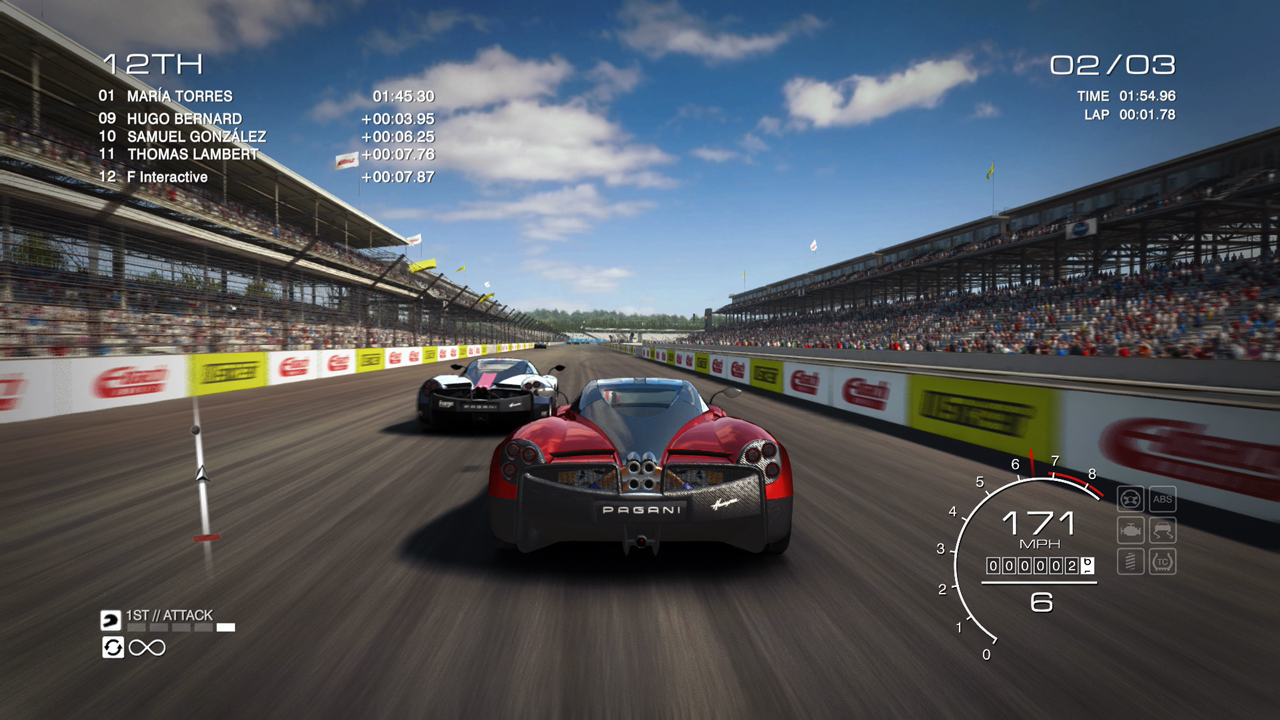 A finely constructed racing game can be an incredible form of offline entertainment that will have no trouble consume all your time. Asphalt is one of the most famous franchises in the racing genre and still is today. However, the game has unfortunately drifted away from its single-player exclusivity and more into online multiplayer, especially with Asphalt 9 not having offline support. As a result, Grid Autosport will be the one that is highlighted in this list.
Unlike most offline racing games on Android, Grid Autosport has superb realistic graphics and high-quality gameplay. The game provides a wide array of car collections, tracks, and game modes, so you don't have to worry about being bored. You can also modify your controls and choose the driving style that suits you best. Despite its moderately large $12 USD price tag and a 3.9GB size, you'll be able to fully enjoy the game without any further in-app purchases or updates, unlike EA's franchises (if you know what I mean).
Crossy Road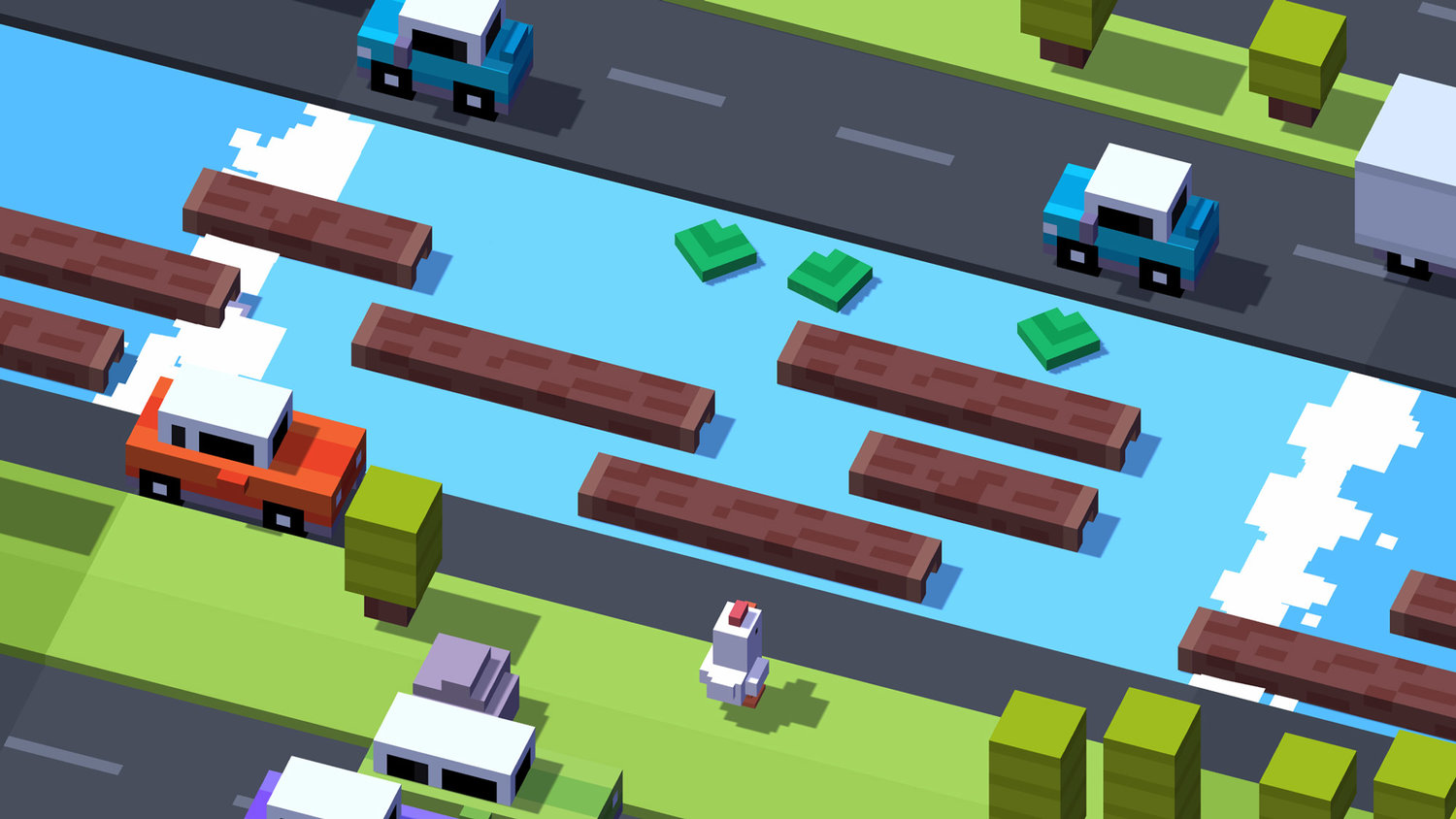 The realm of offline mobile games is no stranger when it comes to the endless-run genre. The genre is practically built for offline gaming. It's addicting, easy to learn, difficult to master, and it can burn lots and lots of time because there is no limit to the games. Subway Surfers, the successor of Temple Run, is perhaps one of the most well-known games in the genre. It has over 1 billion downloads in Play Store and is still quite popular in 2021, receiving constant updates from the developers. However, Crossy Road is also definitely a contender to the throne.
Crossy Roads is just what it exactly sounds like: you help your character (a chicken at first) to cross the road and avoid traffic. Oh, and don't stand still for too long, or a seagull will eat you alive.
Crossy Road, even by today's standards, has incredible aesthetically pleasing visuals due to its relatively simple design. The game mechanics are also easy to understand and incredibly smooth. It is also arguably the most "offline" out of all the games in the genre. Subway Surfers integrates leaderboards on Facebook so you can compare your high scores with your friends. There is also a pay-to-win option since you can purchase utilities and upgrade your power-ups, which also forces some form of online payment (if you don't have the necessary in-game currency). Sure, you can play Subway Surfers fully offline, but the experience will differ greatly if you have an internet connection. The same notion applies to most endless-run games out there except for Crossy Road. There are no such things as leaderboards or power-ups in this game. Even though there is an option to purchase characters, they hardly have any effect on the gameplay. In short, you wouldn't notice any changes if you play Crossy Road with or without the internet, which is why it is an amazing offline endless-run game.
Alto's Odyssey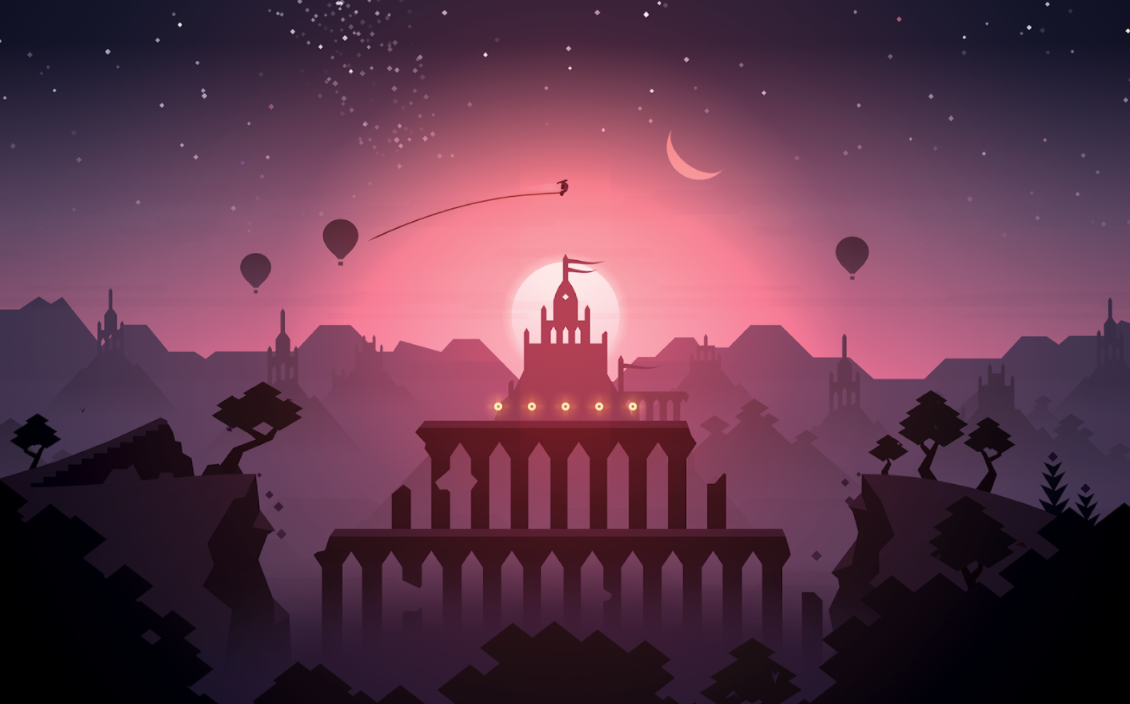 Alto's Odyssey is one of the hottest endless-run and offline games in the Play Store. Since its release in mid-2020, the game has amassed over 10 million downloads. Like all endless-run games, the controls are fairly easy to learn. The game's objective is also similar to its predecessor, Alto's Adventure. You simply skate down a hill, avoiding obstacles, performing combos, and complete the 180 available goals. Both games also have aesthetic graphics, even better than that of Crossy Road. In my opinion, Alto's Odyssey's biggest selling point is the serene scenery in the background. Yes, the game is perfectly capable of creating a zen and relaxing atmosphere as you watch the beautiful desert landscape shift from day to night. With or without an internet connection, Alto's Odyssey is the perfect game for you to chill and wind down the stresses that you experienced throughout your day.
Stardew Valley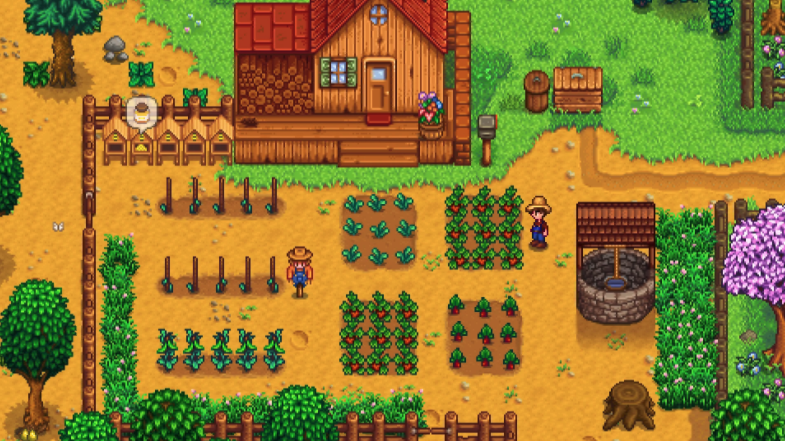 RPG is one of the most popular genres in gaming, even in mobile gaming. Of course, there are tons of RPG games in Play Store, but there are definitely a few that are considered the cream of the crop. One of such games is Stardew Valley. Stardew Valley, in simple terms, is a farming and life simulator. Despite this rather uncomplicated description, the game provides fascinating story depth and can take years to fully complete. You can be whoever you want and do whatever you wish for in the immersive world of Stardew Valley, whether it's farming, mining, fighting, fishing, exploring, you name it. There is no finish line to this game, and boring is not in Stardew Valley's dictionary.
Despite the niche genre of life simulation RPGs, the PC version of Stardew Valley has even gathered an extensively loyal fanbase that helps sustain the longevity of the 5-year-old game. You can download the Stardew Valley in Play Store for a measly $4.99 USD and play this never-ending game forever, with or without internet. That's a valuable buy if you ask me.
Eternium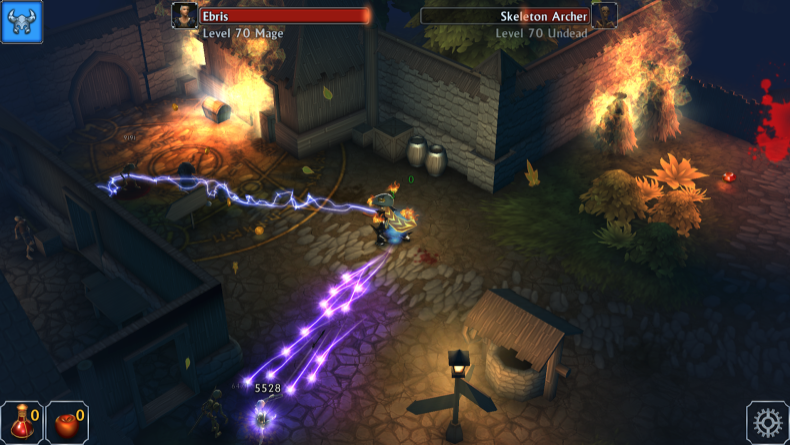 For all of you folks who come from a background of classic action RPGs, Eternium is the perfect offline game for you. The design of Eternium draws a lot of parallels to the old-school games in the genre, giving a mix of new yet nostalgic gaming experience. There is a wide selection of classes and terrains which you can explore in the world of Eternium. The number of available quests, which grants players gems used for upgrading their inventory and companions, is also virtually unlimited. Although there is a small pay-to-win element present in the game due to the gem system, free-to-play players of Eternium have explicitly mentioned that this is not a major issue. Again, if you like classic RPGs, you should consider picking up this offline game for free in Play Store.
Baldur's Gate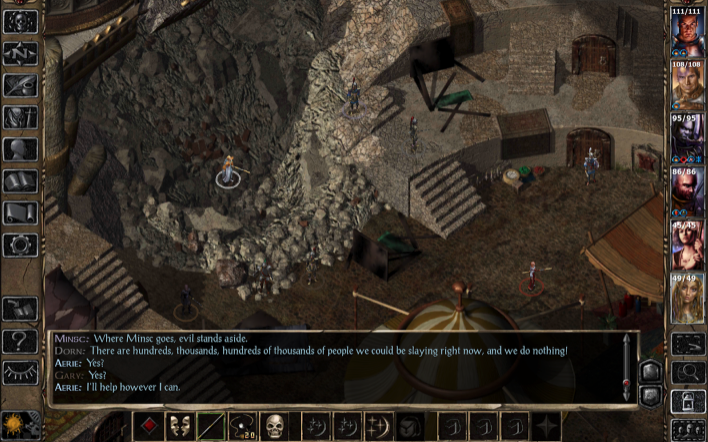 Another Classic RPG that will suit offline gaming is Baldur's Gate. Although its popularity is not at the level of Eternium (which has over 10 million downloads), it is claimed by many CRPG fans to be the best mobile RPG in Android. Baldur's Gate also uses a better engine than Eternium, namely the upgraded version of the Infinity Gaming Engine. As another plus, there is virtually no pay-to-win system in Baldur's Gate; you simply pay the $9.99 USD price tag and enjoy the game to the fullest extent. I would still recommend trying out Eternium as your entry-level offline RPG, but consider upgrading to Baldur's Gate if you want a better gaming experience.
Fallout Shelter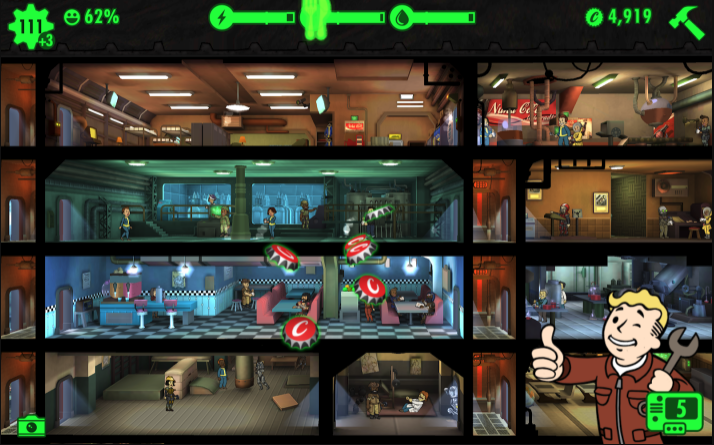 This game has won dozens of awards and is still regarded as one of the best simulation / RPG-esque games in all of the Play Store. Fallout Shelter provides players with an uncomplicated, yet unending objective: you build and design your base to accommodate as many dwellers as possible. However, to accomplish this goal, you must keep your dwellers alive, provide them with sufficient food and water, while also collecting items in the wasteland to strengthen the defense of your base.
If you think that this is another boring AFK game, you are truly mistaken. You will need to constantly check out the state of your shelter to keep the resources in check and be wary of any emergencies. But again, since this is an offline game, you will have no trouble opening up the app. Fallout Shelter is an incredibly addicting simulation game that will keep you in the grind and entertained for months on end, even without an internet connection.
Plague Inc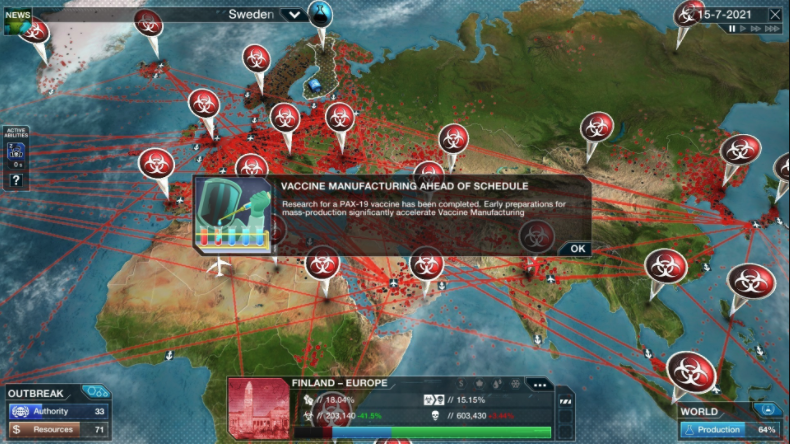 Ah yes, nothing like creating a plague in the midst of a pandemic. Plague Inc is a strategical simulation game with the sole objective of wiping out the entire human race with diseases. The game is free and provides the option of a $0.99 USD upgrade to remove ads and get several additional perks. However, even if you can't spend a dollar purchasing the upgrade, you can consume tons of hours on Plague Inc trying to find the most optimal strategy since there are always new methods of completing each simulation.
If you don't enjoy the darker side of the game's objective, you will at least learn a thing or two about infections, mutations, how diseases are transmitted, pandemics and whatnot. From my experience playing Plague Inc, I noticed that diseases always have a hard time reaching New Zealand. Guess what, New Zealand is currently one of the countries with the lowest COVID cases and deaths to date. If you like strategy games, Plague Inc is easily one of the best ones out there and will undoubtedly fill out your offline time.
Dead Cells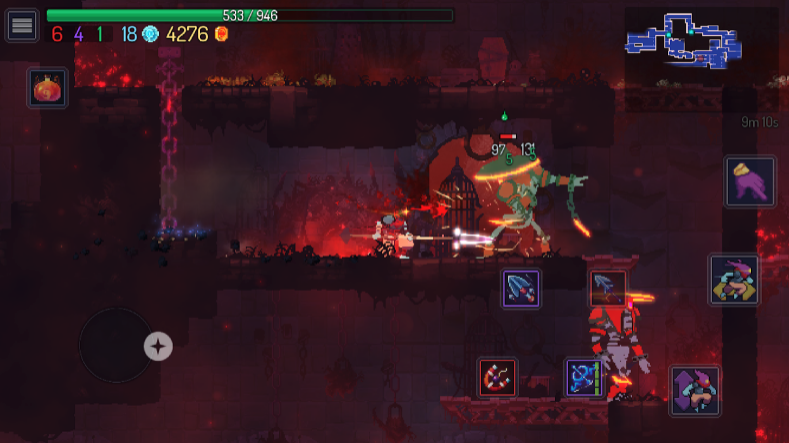 The roguelike genre, although relatively niche in the mobile gaming community, is highly suited for offline gaming. If you aren't familiar with Roguelike games, they are usually characterized by their procedurally generated levels, which means that the map layout is always new and different. Thus, the skill ceiling of these types of games is astonishingly high, and there is always fresh content to experience.
Dead Cells is arguably the cream of the crop in the Roguelike mobile platform. The graphics are amazing and utilize the high refresh rates of the brand-new smartphones. Of course, if you are a "wooden phone" user like me, there are settings that can help the game accommodate our device. Whether or not you are a fan of Roguelike, I truly recommend downloading Dead Cells for just $8.99 USD in Play Store. You can play it anywhere at any time to constantly improve your skill. If you want to go full-on tryhard, Dead Cells also supports external controllers that will aid you to hit the precise button and movements controls.
Featured Image: Pexels