Esports Ecosystem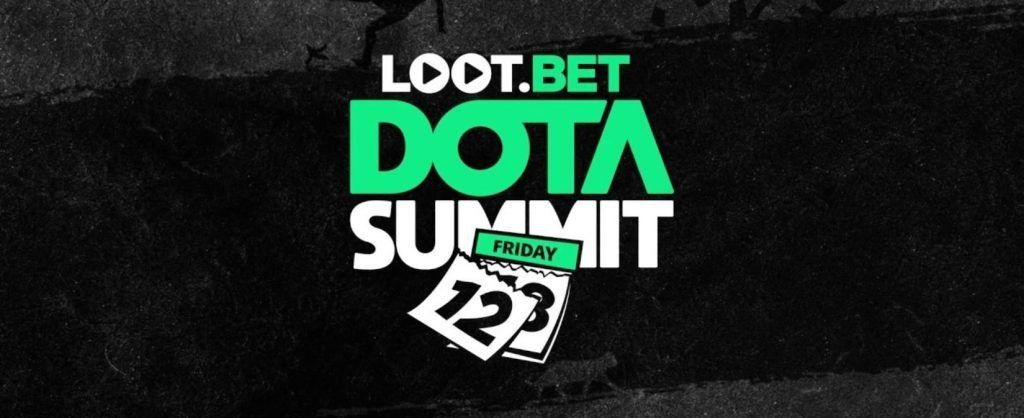 Meneruskan tren turnamen esports dengan satu tema, Beyond The Summit juga menambahakan elemen komedi khas mereka.
Beyond The Summit telah mengumumkan gelaran Dota Summit 12 yang akan berjalan pada tanggal 10 sampai 13 Maret 2020. Dota Summit adalah rangkaian turnamen yang sudah dijalankan Beyond The Summit sejak tahun 2014. Turnamen ini dikenal sebagai turnamen yang berkesan lucu dan penuh candaan dari kru produksi Beyond The Summit. Walaupun Dota Summit kali ini tidak termasuk dari rangkaian Dota Pro Circuit, mereka tetap mengemas acaranya semenarik mungkin. Memiliki tema horor, Beyond The Summit memperlihatkan video trailer dari Dota Summit 12 di akun Twitter mereka.
Announcing… https://t.co/fmk5aR883Z Dota Summit 12!

Com̸̫͎̫̙̻̄̆̑̔͋̽̕̕ing March 10 – 13, 2020.

Yes, 2020. Yes, in the m̸̫͎̫̙̻̄̆̑̔͋̽̕̕iddle of the week. No, this isn't a hoax. Stay tuned… #LOOTBETDS12pic.twitter.com/acv5BwU397

— Beyond the Summit (@BeyondTheSummit) March 2, 2020
Lagu yang dipergunakan di video tersebut adalah original soundtrack dari serial TV Goosebumps. Memperkuat kesan horor, babak final dari Dota Summit 12 akan diselenggarakan pada hari Jumat tanggal 13 Maret secara langsung di Los Angeles. Mitosnya, Friday The 13th atau hari Jumat yang jatuh di tanggal 13 dipercaya membawa nasib buruk bagi orang-orang.
Pada video trailer di atas, Beyond The Summit juga menyebutkan "cursed event" untuk Dota Summit 12 ini. Walaupun akan dimulai dalam waktu dekat, Beyond The Summit belum mengumumkan keseluruhan tim yang akan bermain di Dota Summit 12. Ada total 6 tim yang akan memperebutkan hadiah total US150.000. Tiga tim yang sudah dipastikan mengikuti Dota Summit 12 adalah Evil Geniuses, Fnatic, dan OG Seeds.
We assure you there's no̸̢͔̹̮̤̜̟̰̗̐͂̀͊̈͊̓̾͂͝thing to fear…

Especially since our first wave of #LOOTBETDS12 teams is here!

We're so excited to have @EvilGeniuses, @FNATIC, and @OGesports .Seed coming to @Loot_Bet Dota Summit 12!

See you so̸̢͔̹̮̤̜̟̰̗̐͂̀͊̈͊̓̾͂͝on… pic.twitter.com/zCJxqbv2Hs

— Beyond the Summit (@BeyondTheSummit) March 3, 2020
Dota Summit 12 berlangsung di antara dua event besar yaitu StarLadder Minor dan ESL Los Angeles Major. Dengan demikian, di bulan Maret ini para penggemar Dota disuguhkan banyak sekali turnamen menarik. Terlebih lagi bagi penggemar Dota 2 di Indonesia. Pasalnya, One Esports Jakarta World Pro Invitational Regional Qualifier akan diadakan tepat setelah Dota Summit 12 yaitu di tanggal 14-15 Maret 2020.
From Our Network