Esports Ecosystem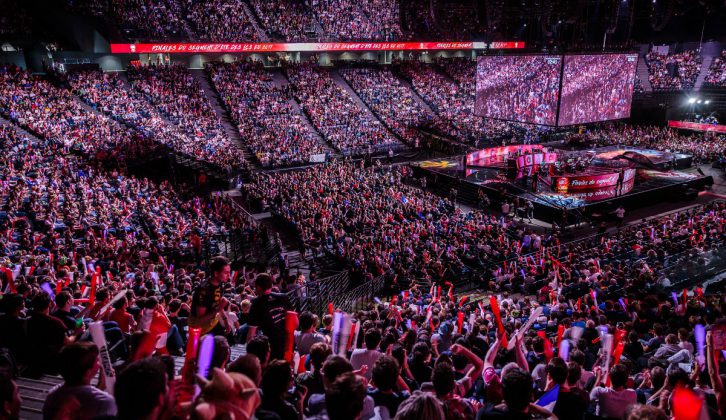 Media dan caster bisa mendapatkan data sebelum, saat, dan sesudah pertandingan berkat big data
Bayes Esports Solutions, perusahaan joint venture buatan Sportradar dan DOJO Madness, mendapatkan hak atas distribusi data dari turnamen League of Legends.
Saat ini, mereka punya hak distribusi data dari tiga turnamen yaitu LCK yang diadakan di Korea, LEC di Eropa dan LCS di Amerika Utara, League of Legends World Championship, dan Mid-Season Invitational.
Meskipun begitu, ke depan, tidak tertutup kemungkinan mereka akan bisa mendapatkan hak atas data dari turnamen-turnamen di kawasan lainnya.
Melalui kerja sama antara Bayes dengan Riot sebagai developer dan publisher League of Legends ini, media dan caster akan bisa mendapatkan akses ke data selama pertandingan. Tidak hanya itu, mereka juga dapat mengakses data sebelum dan saat pertandingan berlangsung.
"Bersama Sportradar, Bayes ingin membantu esports League of Legends untuk memperkuat ekosistem mereka dengan menciptakan nilai tambah untuk mempertahankan keberlangsungan olahraga ini," kata Managing Director, Bayes Esports Solutions, Martin Dachselt.
Pada akhir Juli lalu, Riot juga mengumumkan kerja sama terpisah dengan Sportradar. Tujuan kerja sama tersebut adalah untuk mencegah taruhan ilegal dan juga match fixing. Riot melakukan ini setelah muncul skandal di League of Legends Pro League (LPL).
Pada Juni, salah satu pemain LGD Gaming, Xiang "Condi" Ren-Jie diketahui melakukan taruhan ilegal. Tidak hanya itu, dia dikabarkan terlibat dalam match fixing dan sengaja membuat timnya kalah.
Xiang mendapatkan hukuman berupa larangan bermain selama 18 bulan sementara sang manager, Song "Hesitate" Zi-Yang mendapatkan sangsi berupa larangan bekerja di semua liga LoL yang berlaku permanen.
"Integritas dari turnamen esports kami sangat penting bagi Riot Games. Seiring dengan semakin berkembangnya turnamen esports, penting bagi kami untuk memonitor tren yang tumbuh dan melakukan semua yang kami bisa untuk menyesuaikan diri dengan perubahan di industri," kata Head of Esports Insights, Riot Games Doug Watson, dikutip dari Esports Observer.
Sama seperti industri lain, sekarang, esports juga mulai memanfaatkan big data. Misalnya, penggunaan software analitik oleh tim esports profesional untuk menganalisa pertandingan dan meningkatkan performa mereka. Ini dilakukan oleh Team Liquid, yang bekerja sama dengan SAP.
"Di esports, ada permintaan tinggi akan software analitik dan data," kata Co-CEO Team Liquid, Victor Goossens, seperti dikutip dari situs resmi SAP. "Bagi Team Liquid, performa kompetitif sangat penting — dan teknologi serta data memberikan alat bagi kami untuk menganalisa permainan dan berkembang."
Sementara Sabina Hemmi, Co-founder DotaBuff mengatakan, terkadang, memahami konteks data yang didapat dari banyak pertandingan itu sangat penting. Untungnya, mendapatkan data kini jauh lebih mudah jika dibandingkan dengan beberapa waktu lalu.
"Dulu, jika Anda tidak menghadiri acara esports langsung, sulit bagi Anda untuk menemukan video dari turnamen itu atau file demo atau file replay," kata Hemmi, dikutip dari Kotaku.
"Anda harus mengenal orang dalam atau menggantungkan diri pada artikel yang ditulis oleh wartawan, yang mungkin hanya berupa nilai akhir pertandingan."
Sumber: Esports Insider, Esports Observer, Kotaku
From Our Network