Esports Ecosystem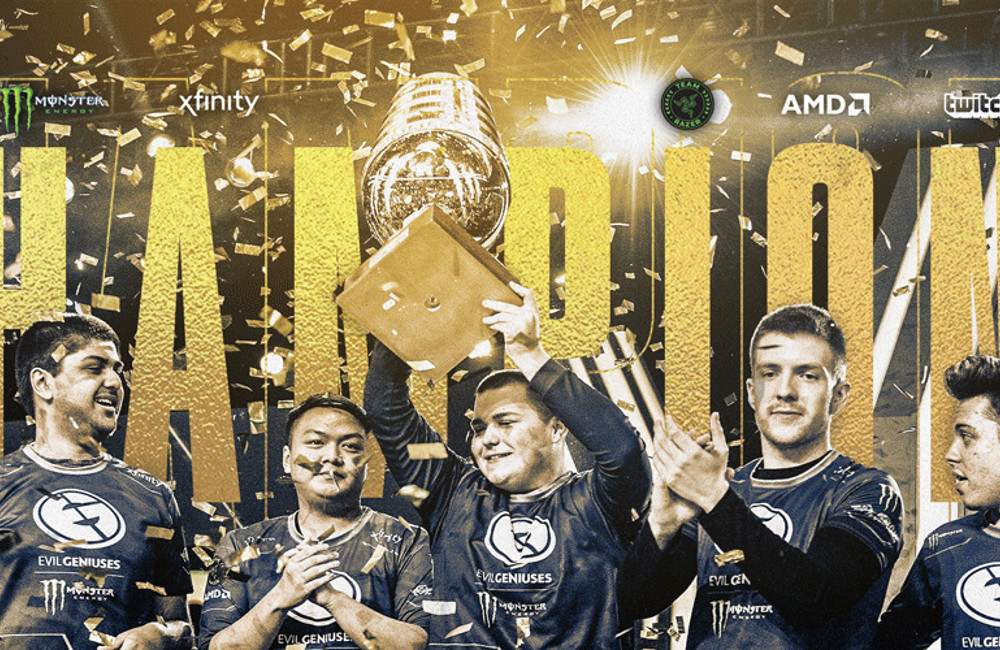 Liga esports terbuka memberi risiko ketidakseimbangan ekonomi pada para pelaku industrinya.
Beberapa waktu lalu, dunia esports Counter-Strike: Global Offensive (CS:GO) dikejutkan oleh keputusan organisasi NRG Esports untuk melepas tim CS:GO mereka. Pasalnya, NRG Esports bukan tim sembarangan, melainkan tim yang sudah banyak berprestasi dan disegani, khususnya di wilayah Amerika Utara. Mereka sudah pernah memenangkan sederet kejuaraan bergengsi, seperti Intel Extreme Masters, cs_summit, hingga Americas Minor Championship. Di kompetisi StarLadder Berlin Major 2019 pun NRG Esports berhasil finis di peringkat Top 4.
Di akhir September kemarin, NRG Esports akhirnya memutuskan untuk menjual tim CS:GO mereka kepada Evil Geniuses. Co-CEO NRG Esports, Andy Miller, kemudian menjelaskan bahwa alasan di balik keputusan itu adalah masalah ekonomi di ekosistem esports CS:GO yang tidak stabil, dan cenderung buruk terhadap keberlanjutan sebuah organisasi. Hal ini ia ungkapkan dalam sebuah wawancara bersama Dexerto.
Miller berkata bahwa esports CS:GO saat ini kurang terstruktur dan terlalu mahal, karena standar gaji pada atletnya yang begitu tinggi. Ada beberapa hal yang menyebabkan tingginya gaji tersebut, salah satunya yaitu adanya pemain hebat yang gembar-gembor bahwa mereka akan masuk ke dunia pro tapi tidak memiliki tim. Ini juga dipengaruhi oleh para pemilik organisasi yang bersedia membayar gaji sedemikian besar.
"Sejujurnya, saya rasa semua ini merupakan bisnis yang buruk bagi sebuah organisasi saat ini, sayangnya," kata Miller. Ia menyebut gaji atlet di dunia CS:GO sebagai sesuatu yang ngawur (dumb), dan memberikan kerugian yang tidak bisa diterima. "Kami ingin NRG bertahan untuk waktu yang lama, dan model (bisnis) CS zaman sekarang tidak akan membantu kami menuju ke arah sana," ujar Miller dalam sebuah thread AMA (Ask Me Anything) di Reddit.
The NRG CS:GO roster has been transferred to @EvilGeniuses ahead of #ESLOneNY

Thank you for four great years of CS:GO. We love this game, we love this community, we love our fans, and we hope you all welcome us back when the day comes.

Read More: https://t.co/nOeCCefk2Hpic.twitter.com/bIbVo7Mrrd

— NRG (@NRGgg) September 26, 2019
Seberapa tinggi gaji yang dimaksud? Sayangnya tidak ada informasi pasti soal gaji terbaru, tapi sebagai gambaran, sebuah wawancara di tahun 2017 dengan atlet CS:GO Patrick "es3tag" Hansen menyebutkan bahwa gaji pemain di tim G2 Esports mencapai 180.000 Kroner, atau sekitar Rp278,7 juta per bulannya. Bila gaji satu pemain saja sedemikian besar, bayangkan berapa banyak pemasukan yang harus diraih organisasi untuk menutup pengeluaran tersebut setiap tahunnya.
"Para pemain ingin mendapat (keuntungan) sebanyak mungkin sekarang, itu sudah seharusnya, karena memang itulah cara mereka mencari nafkah. Tapi sebagai sebuah organisasi itu membuat segalanya sangat sulit," kata Miller. Ia menyatakan bahwa saat ini NRG Esports tidak punya rencana untuk kembali ke dunia esports CS:GO. Mereka lebih memilih untuk fokus pada Overwatch League, serta membeli slot franchise untuk esports Call of Duty sebagai wakil kota Chicago. NRG Esports merupakan pemilik tim San Francisco Shock yang belum lama ini menjadi juara Overwatch League Season 2.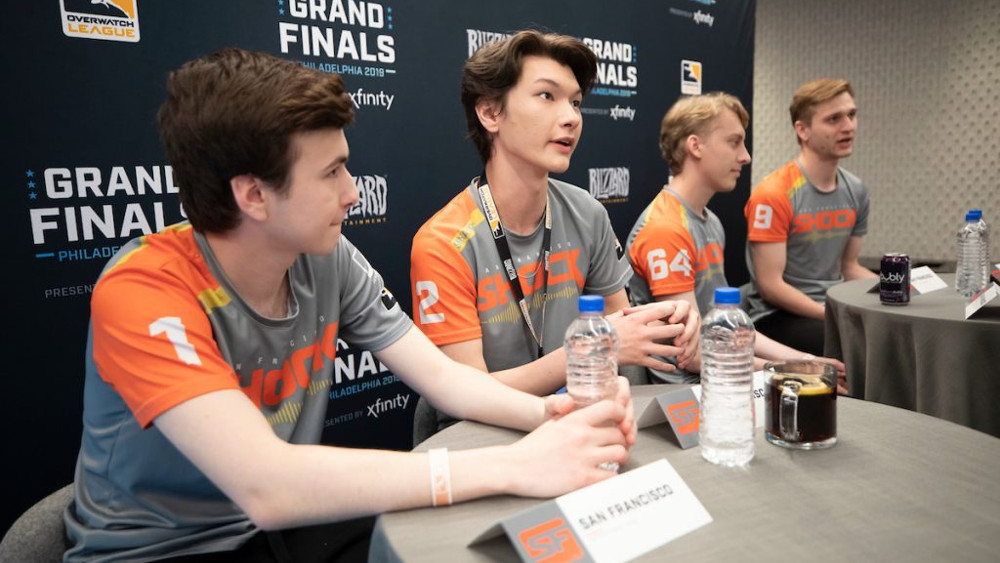 Keputusan NRG Esports ini menunjukkan bahwa ekosistem esports yang sepenuhnya terbuka terkadang bisa menimbulkan dampak negatif, karena seluruh aktivitas ekonomi di dalamnya tidak ada yang mengatur. Organisasi raksasa yang punya modal besar bisa menawarkan gaji setinggi-tingginya, juga bisa "menculik" talenta-talenta dari tim lain. Sebagai atlet, tawaran untuk bermain di tim besar selain soal gaji tentu juga dapat memberikan kebanggaan tersendiri.
Namun bila praktik seperti itu terus berlanjut, maka ekosistem esports itu akan sangat sulit ditembus oleh organisasi baru atau tim kecil. Andai pun ada organisasi yang berhasil mengumpulkan talenta hebat kemudian meraih prestasi, roster mereka bisa bubar seketika karena dicaplok oleh organisasi yang lebih besar.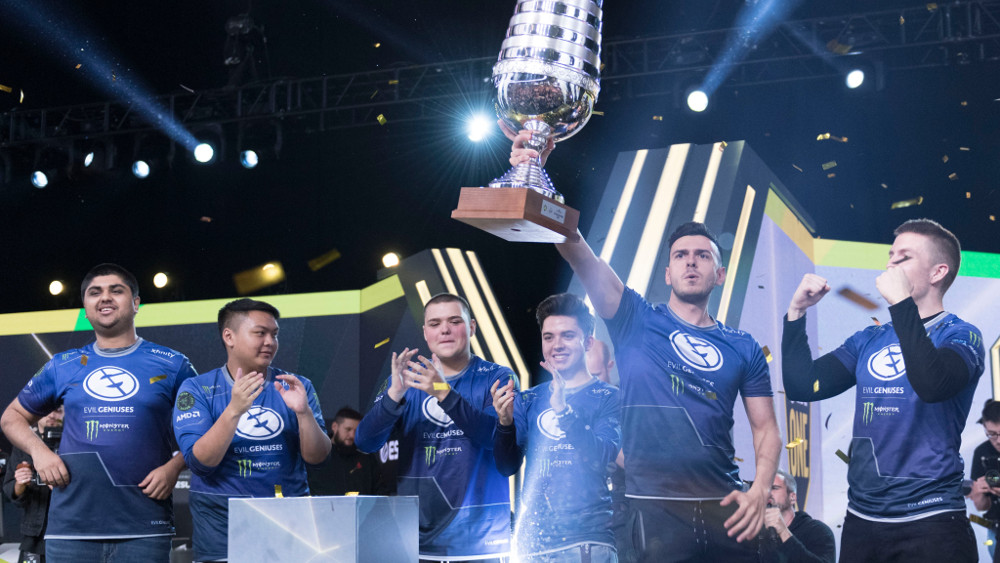 Sementara liga esports tertutup, seperti Overwatch atau Call of Duty, memang membebani organisasi dengan sejumlah biaya pembelian slot di depan. Namun dalam perjalanannya liga ini justru bisa lebih stabil. Karena tiap organisasi sudah pasti mendapat tempat berkompetisi, perebutan talenta antar organisasi jadi tidak seganas liga esports terbuka. Penyelenggara liga juga bisa menetapkan aturan dan standar tertentu untuk menjaga supaya aktivitas ekonomi di dalamnya tidak menjadi liar.
Baik liga terbuka maupun tertutup sama-sama memiliki kekurangan dan kelebihan. Tapi rasanya kita bisa sepakat bahwa ada satu hal yang jelas dibutuhkan oleh industri esports, tak peduli seperti apa sistemnya, yaitu keberlanjutan (sustainability). Bila terjadi fenomena yang mengancam sustainability ini, mungkin sudah waktunya para pelaku industri di dalamnya untuk mengambil langkah perubahan, entah seperti apa perubahannya.
Sumber: Dexerto
From Our Network