Esports Ecosystem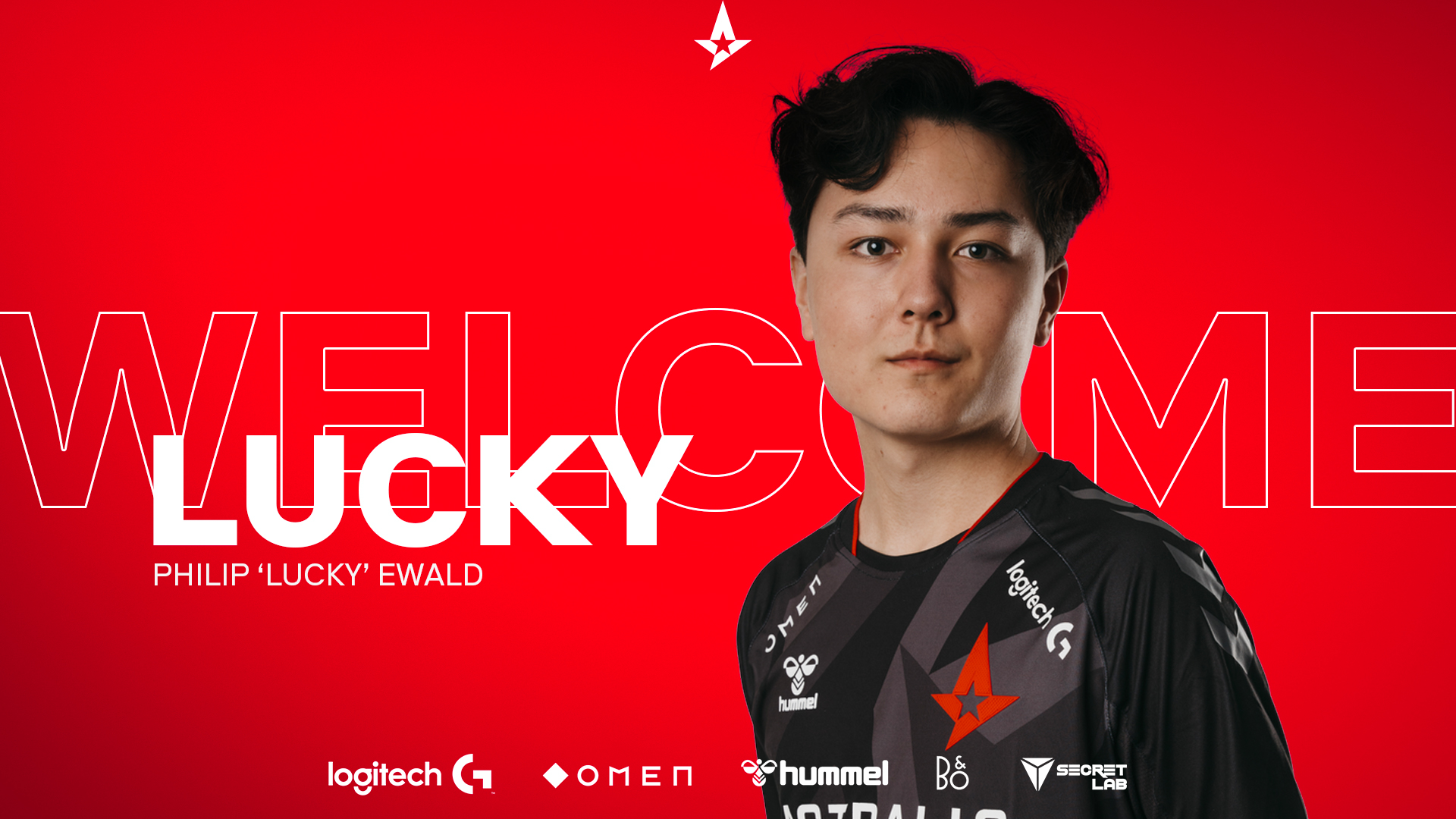 Astralis akan kembali pada racikan enam pemain yang sempat dilakukannya di pertengahan tahun lalu
Pada Senin (26/07/21), Astralis secara resmi mengumumkan penambahan personil ke roster CS:GO-nya dengan kehadiran Phillip "Lucky" Ewald. Pemain berumur 18 tahun ini sebelumnya dikenal sebagai salah satu pemain dari tim  Tricked.
Kehadiran Lucky akan mengisi kekosongan personil AWPer di tim pemenang tiga CS:GO major ini pasca kehilangan sosok Nicolai "dev1ce" Reedtz.
Di periode pasca kehilangan dev1ce, Astralis sempat menggunakan opsi yang tersedia dengan memaksakan role AWPer di personilnya saat itu. Di IEM Cologne 2021, Peter "dupreeh" Rasmussen dan Lukas "gla1ve" Rossander sempat menjadi AWPer di beberapa pertandingan sembari menunggu kabar kedatangan dedicated AWPer di tim.
"Jika Anda melihat stats dari Lucky, tidak heran mengapa banyak tim mengincarnya," sebut Kasper Hvidt selaku Director of Sports Astralis. "Teknik dan game sense-nya akan berkontribusi ke dalam tim dan memberikan ruang baru kepada pemain lain."
Lucky akan bergabung di tim ini sebagai pemain keenam dan akan menjadi bagian dari tim ini mulai dari "hari pertama", seperti yang dideskripsikan Kasper Hvidt. Ia juga menambahkan bahwa kedatangan Lucky ke dalam tim akan bermanfaat bagi Astralis dalam jangka panjang, mengingat gla1ve akan segera menjadi seorang ayah pada akhir tahun ini.
Another BIG day!

We just announced the addition of Philip "Lucky" Ewald to our main Counter-Strike Roster.

"Lucky" joins Astralis on a transfer from the Danish esports organization @TRICKED_esport

Full story:

🇬🇧: https://t.co/3I2GZoFzIVpic.twitter.com/02ijFXo9W3

— Astralis A/S (@astralisgroup) July 26, 2021
"Ketika Astralis menghampiri saya, semuanya berubah," kata Lucky dalam siaran persnya. "Tidak diragukan lagi tim ini adalah salah satu organisasi paling profesional, dan saya sudah merasa diterima dan menjadi bagian dari keluarga [Astralis]."
"Saya tahu beberapa orang akan membandingkan saya dengan 'dev1ce' tetapi tidak ada yang bisa melakukan apa yang dia lakukan", Lucky menambahkan. "Saya harap saya dapat menunjukkan siapa saya, dan saya akan bekerja keras untuk berkontribusi pada tim dengan cara saya sendiri."
Lucky datang ke Astralis di tengah-tengah isu hangat bahwa tiga pemainnya: dupreeh, Magisk, dan Xyp9x, serta pelatih zonic tidak akan memperpanjang kontraknya yang jatuh tempo di akhir tahun ini. Sejauh ini, hanya Lukas "⁠gla1ve⁠" Rossander yang telah menandatangani perpanjangan kontrak sepanjang tiga tahun ke depan.
Dengan kedatangan Lucky, roster lengkap dari Astralis CS:GO adalah sebagai berikut:
Andreas "⁠Xyp9x⁠" Højsleth
Peter "⁠dupreeh⁠" Rasmussen
Lukas "⁠gla1ve⁠" Rossander
Emil "⁠Magisk⁠" Reif
Lucas "⁠Bubzkji⁠" Andersen
Philip "⁠Lucky⁠" Ewald
Danny "⁠zonic⁠" Sørensen (Coach)