Esports Ecosystem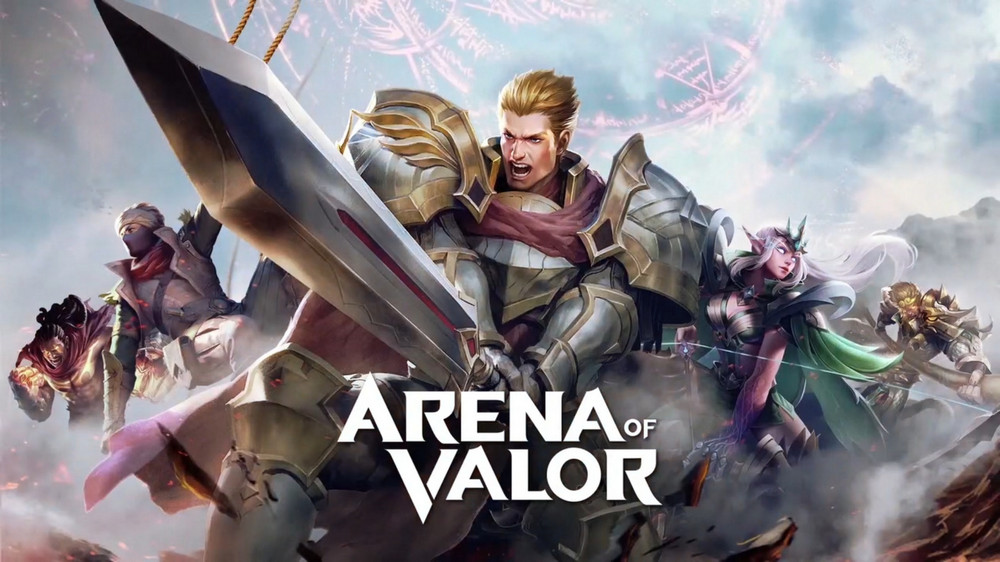 Pihak Arena of Valor mengatakan akan menghapus seluruh data pemain dalam 30 hari. Lalu bagaimana nasib pemain yang sudah top-up?
Setelah aksi pemblokiran yang dilakukan oleh pemerintah India, Arena of Valor akhirnya mengumumkan bahwa mereka akan menutup layanan mereka di India. Hal ini diumumkan sendiri oleh page resmi AOV India yang diterbitkan pukul 9 pagi tadi. Lewat pengumuman tersebut, pihak pengembang Arena of Valor mengatakan bahwa mereka akan menghapus seluruh data di dalam server AOV India dalam 30 hari.
"Keamanan data serta privasi para pengguna adalah prioritas utama kami. Seluruh game data, termasuk informasi personal apapun, akan dihapus dalam 30 hari, kecuali kami memiliki wewenang secara hukum untuk mempertahankan data tersebut, atau dipertahankan karena menjaga wewenang hukum yang dimiliki oleh suatu data." tulis page resmi Arena of Valor India dalam postingan tersebut.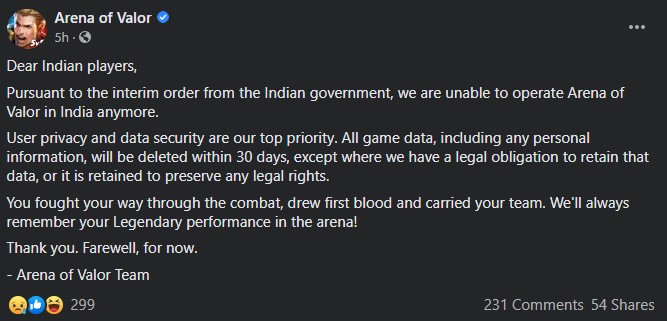 Selain Arena of Valor, PUBG Mobile juga menjadi game lain yang nasibnya tidak pasti di India. Terakhir kali, pengembang dan penerbit PUBG di PC/Konsol, yaitu PUBG Corp, memutuskan untuk mengambil alih peran publisher di India sebagai usaha untuk dapat mendistribusikan kembali salah satu game terpopuler di India tersebut.
Namun nahas, usaha tersebut ternyata tidak berbuah hasil. Mengutip InsideSports, Kementrian Teknologi Informasi India mengatakan bahwa status pemblokiran PUBG Mobile tidak berubah dan tidak akan berubah, walaupun PUBG Corp sudah memutus hak publishing Tencent Games atas PUBG Mobile.
Negara India memang sedang secara aktif memblokir berbagai aplikasi serta game asal Tiongkok. Gelombang pertama pemblokiran terjadi pada Juni 2020 lalu, dengan Mobile Legends, TikTok, dan 57 aplikasi lainnya yang masuk dalam daftar blokir. Tiga bulan setelahnya pemerintah India melakukan gelombang pemblokiran kedua, dengan PUBG Mobile, Arena of Valor, dan 116 tambahan aplikasi juga turut diblokir.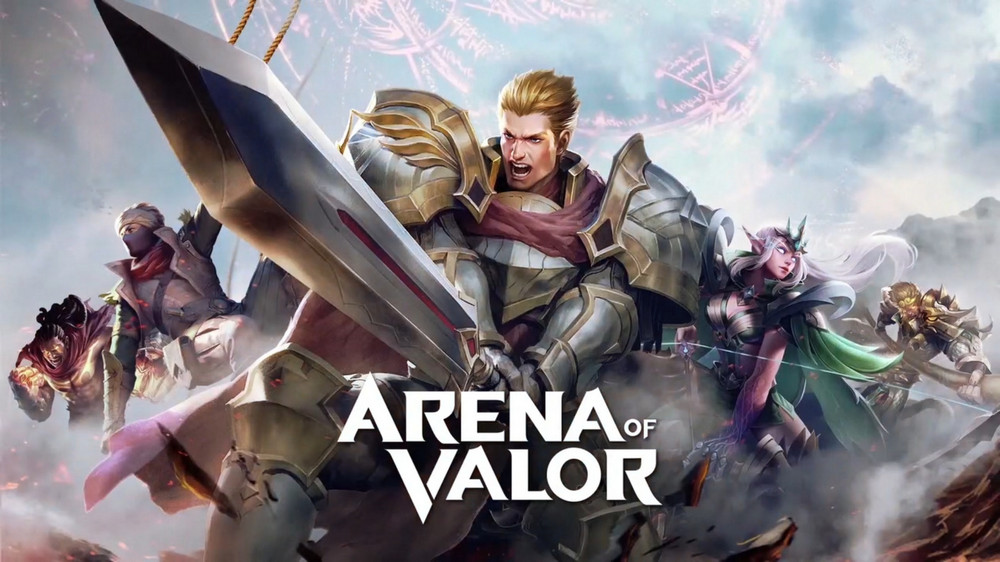 Mengutip dari media lokal, pemerintah mengatakan bahwa pemblokiran tersebut dilakukan karena aplikasi-aplikasi tersebut dianggap telah terlibat dalam aktivitas yang mengamcam kedaulatan, integritas, pertahanan, keamanan, serta ketentramana masyarakat negara India.
"Kalian telah melalui pertarungan dalam peperangan, mendapatkan first blood, dan meng-carry tim kalian. Kami akan selalu mengingat permainan 'Legendary' kalian di Arena. Terima kasih. Sampai jumpa untuk saat ini." tutup postingan dari page resmi AOV India.
Penutupan server AOV di India tentunya memunculkan pertanyaan. Salah satu yang paling penting adalah, bagaimana nasib pemain yang sudah melakukan top-up pasca penghapusan data tersebut? Sudah pasti datanya akan hilang, tapi akankah ada kompensasi dari Tencent Games terhadap kerugian yang diterima pemain atas hilangnya data pembelian digital tersebut?
From Our Network