Gadget News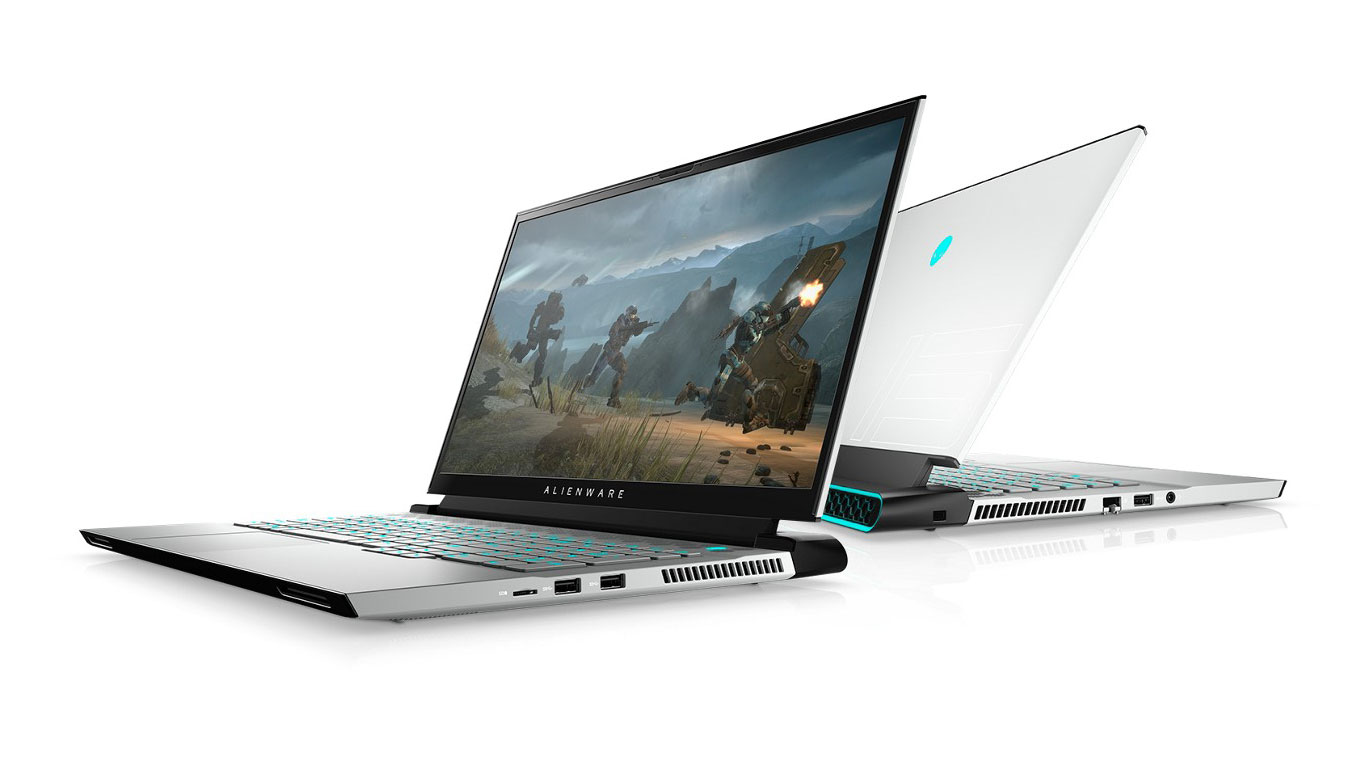 Saking tipisnya, tebal laptopnya sama sekali tidak berubah
Laptop gaming yang mengemas mechanical keyboard bukanlah suatu ide baru. Adalah MSI yang pertama mengeksekusi gagasan ini di tahun 2014, tepatnya ketika mereka menjejalkan switch Cherry MX Brown ke dalam laptop bernama GT80 Titan. Namun seiring bertambah ringkasnya dimensi laptop gaming, tentu saja dibutuhkan upaya ekstra ketimbang sebatas menyematkan mechanical switch biasa begitu saja.
Buat Alienware, tidak ada cara yang lebih baik selain berkolaborasi dengan nama yang pada dasarnya sudah sangat identik dengan mechanical keyboard, yakni Cherry. Selama lebih dari tiga tahun, Alienware bekerja sama dengan perusahaan asal Jerman tersebut guna menciptakan mechanical switch jenis baru yang ditujukan secara khusus untuk laptop.
Hasilnya adalah Cherry MX Ultra Low Profile, sebuah mechanical switch yang luar biasa tipis, dengan tingkat ketebalan hanya 3,5 mm. Sebagai perbandingan, switch Cherry MX standar yang biasa kita jumpai di banyak mechanical keyboard mempunyai tebal 18,5 mm, sedangkan switch Cherry MX Low Profile sedikit lebih tipis di 11,9 mm. Saking tipisnya switch ini, Alienware sama sekali tidak perlu mengubah desain fisik laptop-nya.
Meski sangat tipis, switch ini masih menawarkan key travel sedalam 1,8 mm, sehingga jari-jari pengguna masih akan merasakan menekan sesuatu. Kalau berdasarkan penjelasan Alienware sekaligus suara typing test-nya, karakteristik switch ini lebih condong ke tactile ketimbang clicky atau linear. Soal durabilitas, tiap-tiap switch diklaim mampu beroperasi secara normal hingga 15 juta kali klik.
Selama pengembangannya, kedua perusahaan sempat berkutat dengan lebih dari 160 prototipe sebelum akhirnya mendapatkan desain finalnya ini. Lucunya, yang menjadi inspirasi justru adalah pintu gull-wing milik mobil sport DeLorean (yang terkenal lewat seri film Back to the Future), dan itu bisa kita lihat dari pelat stainless steel di bagian atas switch yang bisa bergerak membuka dan menutup.
Switch unik ini dapat kita temui pada Alienware m15 R4 dan m17 R4 generasi terbaru yang sudah mengemas GPU Nvidia RTX 30 Series. Namun ketimbang menawarkannya sebagai opsi default, Alienware justru menjadikannya sebagai salah satu konfigurasi opsional yang harus ditebus dengan biaya tambahan sebesar $150.
$150 jelas jauh dari kata murah, dan kita sebenarnya bisa membeli mechanical keyboard yang lebih nyaman digunakan dengan harga yang sama atau bahkan lebih murah. Pun begitu, saya yakin mereka yang sanggup membeli laptop Alienware tidak akan kesulitan menyiapkan dana ekstra.
Terakhir, kita tahu bahwa produsen senang sekali menyisipkan kata "pertama" saat memperkenalkan suatu produk baru, akan tetapi Alienware m15 R4 dan m17 R4 bukanlah laptop pertama yang mengemas mechanical switch super-tipis semacam ini. Tahun lalu, Gigabyte sempat meluncurkan laptop Aorus 15G yang mengusung premis serupa. Bedanya, yang Gigabyte gunakan adalah mechanical switch bikinan Omron, yang mungkin lebih dikenal sebagai produsen switch untuk mouse ketimbang keyboard.
Sumber: Alienware via VentureBeat.