Esports Ecosystem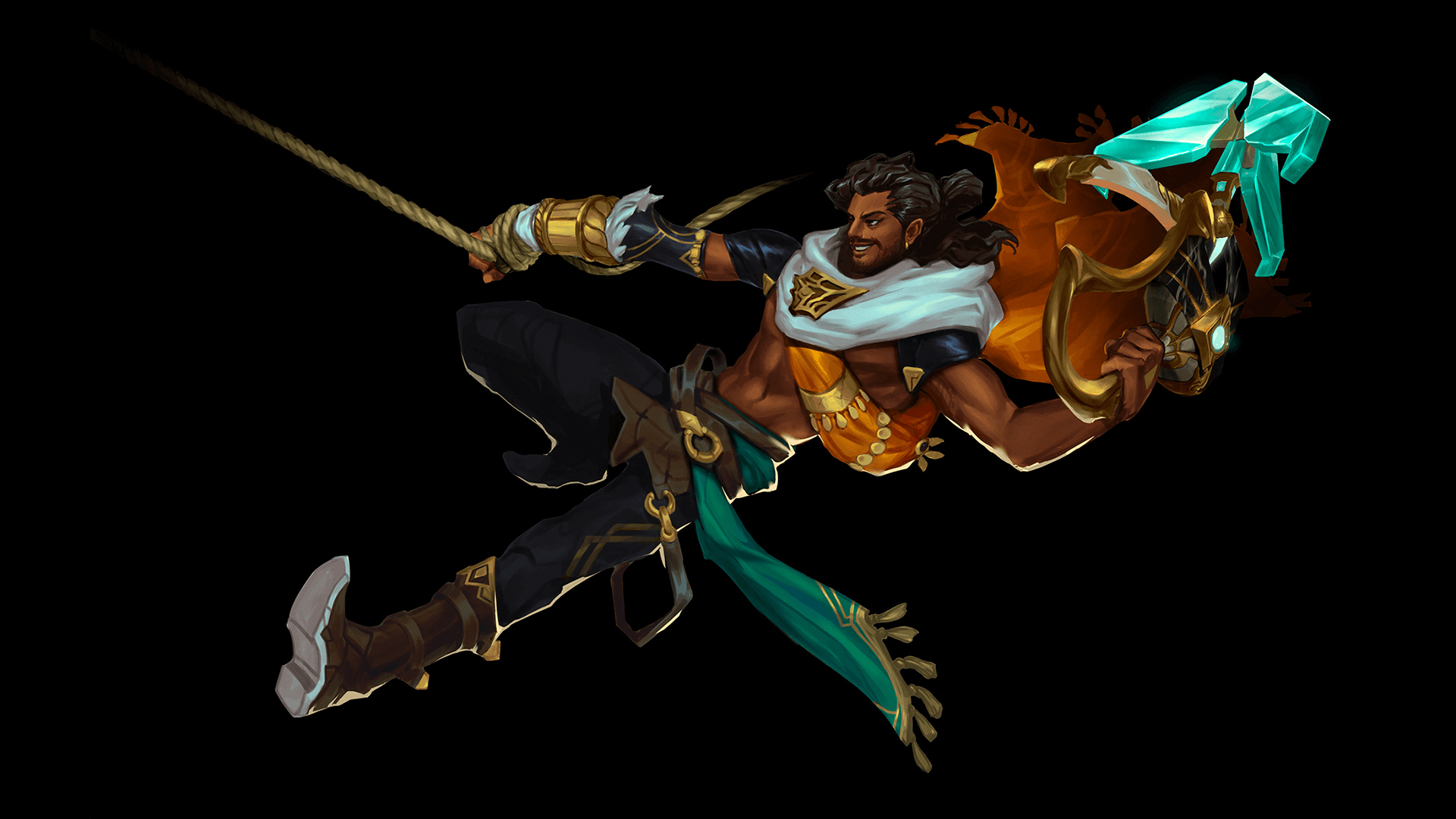 Akshan Akan Menjadi Hero ke-156 League of Legends
Champions League of Legends merupakan salah satu daya tarik terbesar dari game MOBA yang satu ini. Semenjak dirilis pada tahun 2009 yang lalu, lebih dari 150 champions telah bergabung di dalam League of Legends. Saat ini tampaknya Riot belum memberikan isyarat untuk berhenti merilis champion baru ke depan.
Akshan: The Rogue Sentinel resmi diperkenalkan sebagai champions baru League of Legends melalui patch 11.15. Kehadiran Akshan akan meramaikan event terbaru Sentinels of Light yang sebentar lagi akan dirilis. Akshan dengan kemampuannya akan menyelamatkan Runeterra dalam pertempuran dengan Viego dan The Black Mist.
Armed with a Sentinel relic, Akshan swings in with a-vengeance. pic.twitter.com/85MtLVNFBA

— League of Legends (@LeagueOfLegends) July 7, 2021
Akshan memiliki kemampuan yang unik dan baru di League of Legends. Ia mampu membangkitkan rekan tim yang telah mati. Saat musuh membunuh rekan tim Anda, musuh tersebut akan ditandai sebagai scoundrel. Membunuh scoundrel akan mendapatkan tambahan gold dan menghidupkan rekan yang mati di markas.
Akshan adalah seorang penembak jitu (marksman). Melalui senjatanya Avengerang, Ia dapat memberikan damage kepada lawan saat dilemparkan ke lawan dan kembali ke tangan. Heroic Swing, memberikan Akshan kemampuan menggunakan Hookshot sambil menembak lawan terdekat. Jurus utama dari Akshan adalah Comeuppance. Akshan menyalurkan kekuatannya yang dikumpulkan di dalam peluru senjata lalu ditargetkan ke lawan. Skill ini juga dapat dilakukan saat menggunakan Heroic Swing.
Anda dapat mulai memainkan Akshan pada tanggal 22 Juli 2021.
From Our Network