Esports Ecosystem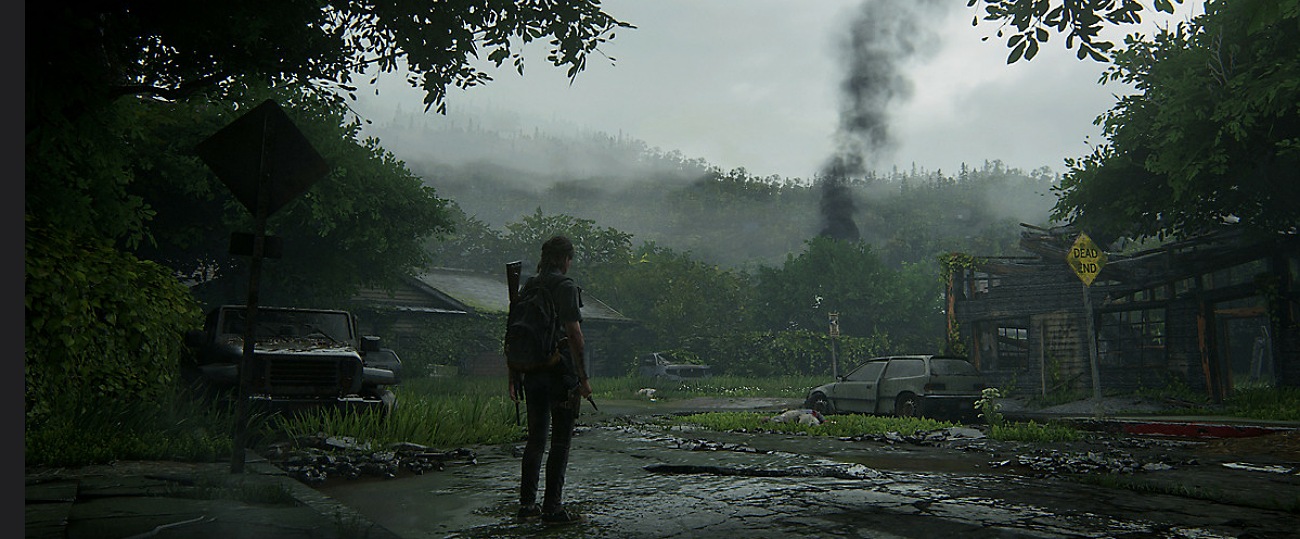 Meski pengembangan game sebentar lagi akan selesai, developer dihadang kendala logistik.
Kita menyaksikan sendiri efek negatif pandemi virus corona terhadap kehidupan. Di ranah teknologi saja, wabah ini mengacaukan banyak hal, membuat peluncuran produk hingga perhelatan besar jadi tertunda atau malah dibatalkan. Beberapa perusahaan dan brand memang berhasil beradaptasi terhadap kondisi ini, tapi ada pula yang terpaksa merombak seluruh rencana mereka.
Bersama dengan remake Final Fantasy VII dan Ghost of Tsushima, The Last of Us Part II merupakan game blockbuster eksklusif yang dijadwalkan untuk dirilis di PlayStation 4 sebelum Sony meluncurkan console next-gen mereka. Sayangnya setelah penantian panjang, pihak Sony serta tim Naughty Dog mengumumkan bahwa mereka terpaksa menunda pelepasan The Last of Us Part II sampai waktu yang belum ditentukan akibat krisis COVID-19.
Lewat Twitter, Naughty Dog menjelaskan bagaimana pengerjaan The Last of Us Part II sudah hampir rampung. Saat ini perhatian developer tengah tercurah pada perbaikan bug. Namun bahkan meski pengembangan game sebentar lagi akan selesai, tim dihadang satu kendala besar: logistik. Karena pandemi corona, Naughty Dog tidak yakin mereka bisa menghidangkan The Last of Us Part II ke gamer PS4 di seluruh dunia secara berbarengan dan harus mengundur perilisannya hingga masalah itu dapat diatasi.
A message from us about the delay of The Last of Us Part II: pic.twitter.com/aGsSRfmJ8a

— Naughty Dog (@Naughty_Dog) April 2, 2020
"Kami sangat kecewa terhadap keputusan tersebut, tetapi kami sadar ini merupakan jalan terbaik dan paling adil bagi para pemain." ungkap Naughty Dog. "Kami berharap penundaan peluncuran permainan tidak berlangsung terlalu lama dan kami akan segera memberi tahu Anda jika ada informasi baru."
Dan bukan hanya The Last of Us Part II saja yang mengalami penangguhan. Sony juga memundurkan pelepasan Marvel's Iron Man VR. Selain Sony, publisher lain seperti Square Enix juga melakukan penyesuaian di sisi logistik, terutama pada judul andalannya, Final Fantasy VII Remake. Proses pengapalannya dimajukan agar permainan dapat dirilis sesuai jadwal, yaitu tanggal 10 April 2020.
Update: SIE has made the difficult decision to delay the launch of The Last of Us Part II and Marvel's Iron Man VR until further notice. Logistically, the global crisis is preventing us from providing the launch experience our players deserve. — PlayStation (@PlayStation) April 2, 2020
Logistik menjadi faktor krusial bagi Sony karena mereka masih mengandalkan versi fisik dalam mendistribusikan game di sejumlah wilayah. Sementara itu, perusahaan gaming lain seperti CD Projekt Red tetap dapat mempertahankan agenda mereka sebelumnya, walaupun pengerjaan Cyberpunk 2077 akhirnya mesti dilakukan secara remote. Saya menduga, hal ini turut terbantu oleh dukungan platform digital seperti Steam dan GOG milik CD Projekt sendiri.
Sebelumnya, The Last of Us Part II sempat mengalami perubahan tanggal peluncuran dari 21 Februari ke 29 Mei 2020. Kini sulit untuk menebak kapan permainan akan dilepas. Kita hanya bisa berharap agar The Last of Us Part II tidak ditangguhkan ke tahun 2021.
Via The Verge.
From Our Network