Gaming News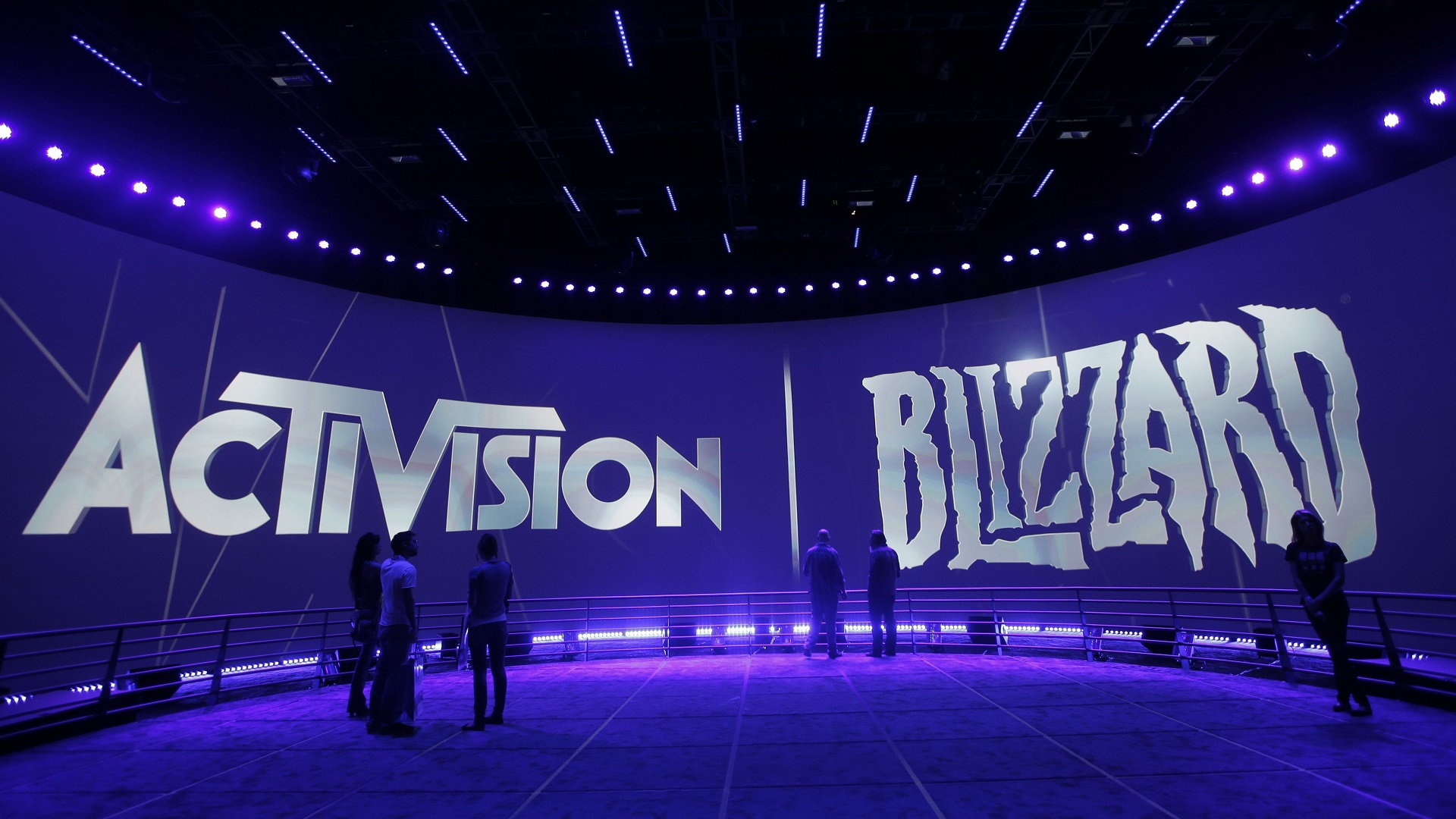 Activision melakukan pemecatan besar-besaran terhadap karyawannya.
Dua tahun ini memang menjadi tahun yang cukup unik bagi industri video game. Karena, beberapa perusahaan dapat mendulang banyak keuntungan dari orang-orang yang lebih banyak menghabiskan waktu di rumah, namun beberapa perusahaan juga harus merugi karena berbagai hal.
Seri game first person shooter (FPS) Call of Duty bisa dibilang salah satu yang berhasil mendapat keuntungan selama pandemi berlangsung ini. Karena seri game battle royale mereka, CoD: Warzone berhasil mendulang keuntungan hingga $3 miliar atau sekitar Rp43 triliun selama 2020 lalu.
Dengan keuntungan yang cukup besar tersebut, banyak yang menganggap bahwa Activision Blizzard masih dapat duduk tenang meskipun masih terus menghadapi berabagai permasalahan internalnya. Sayangnya, kenyataaannya tidak seperti itu. Kenyataannya Activision Blizzard masih menderita kerugian yang bahkan telah terjadi cukup lama.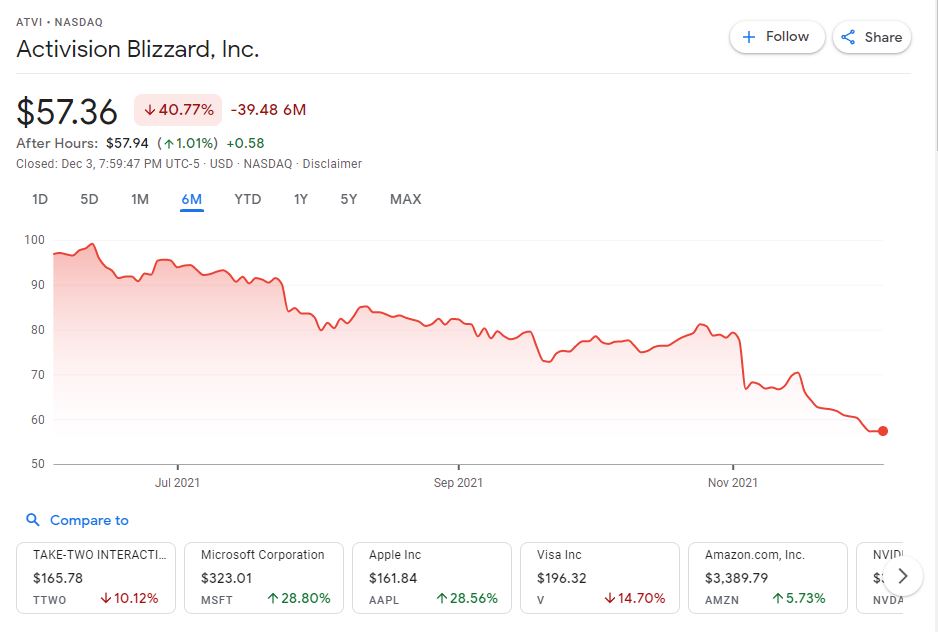 Dalam sebuah diskusi di Reddit, pengguna UsualInitial mengungkapkan bahwa Selama 6 bulan ke belakang harga saham Actvision Blizzard anjlok hingga 40%. Disebutkan bahwa harga saham yang awalnya berada pada $96 (Rp1,4 juta) merosot ke angka $57 (Rp820 ribu). Hal ini bahkan membuat saham Activision berada di titik terburuknya selama 13 tahun berada di bursa saham.
Selama 6 bulan terakhir, Activision Blizzard disebut kehilangan hingga $30 miliar atau sekitar Rp435 triliun. Angka yang tentu sangat masif untuk ditanggulangi Activision Blizzard selama tahun 2021 ini.
Bahkan hal ini juga berdampak pada salah satu developer Activision, yaitu Raven Software. Studio yang berada di balik kesuksesan Call of Duty: Warzone dan Call of Duty: Black Ops Cold War ini dikabarkan harus memecat sepertiga dari QA Tester mereka. Dan pemecatan tersebut disebut bukanlah yang terakhir karena ada kemungkinan ada gelombang pemecatan lagi.
Activision's Raven Software, which runs Call of Duty Warzone, abruptly laid off a number of QA testers today. Others don't know if they're keeping their jobs. "This is really painful," one just told me.

Warzone generated $1.93 billion last year, according to a SuperData estimate https://t.co/9oFpSAmQPp

— Jason Schreier (@jasonschreier) December 4, 2021
Lebih buruknya, Kotaku melaporkan bahwa beberapa orang yang diberhentikan tersebut mengetahui statusnya dari info mulut ke mulut dan bukan dari pengumuman resmi perusahaan. Aliansi Pekerja Activision Blizzard atau A Better ABK bahkan mengatakan bahwa banyak karyawan yang pekerjaannya dipindahkan begitu saja ke Wisconsin tanpa pendampingan dari Activision Blizzard.
Sayangnya, pemberhentian masal karyawan ini merupakan hal yang lumrah dilakukan oleh Activision Blizzard sejak bertahun-tahun lalu. Dan hal tersebut tidak hanya tergantung pada kondisi finansial perusahaan. Pasalnya, pada 2019 lalu 8% karyawan mereka dipecat meskipun sang CEO, Bobby Kotick mengumumkan bahwa laporan keuangan mereka merupakan yang terbaik yang pernah didapat perusahaan.