Esports Ecosystem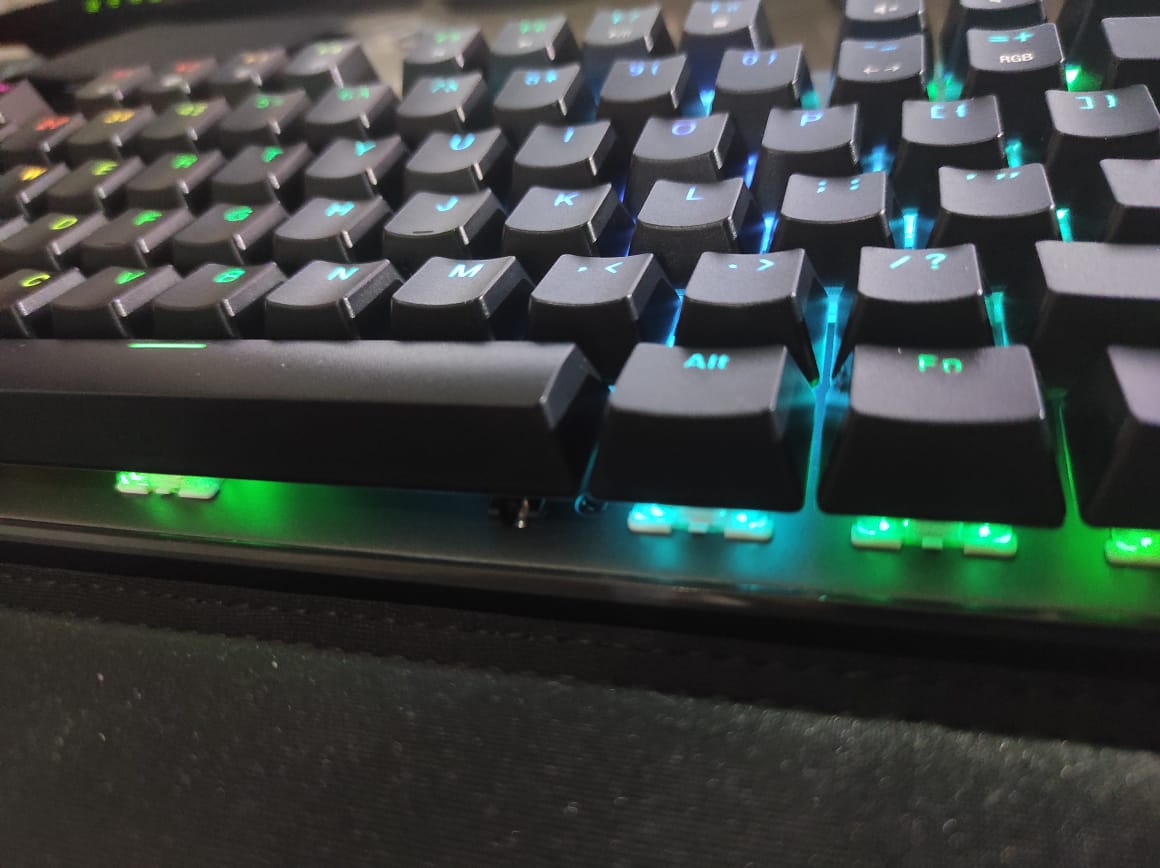 Hot-swappable switches, macro software, and standard bottom-row should be standard features for mechanical gaming keyboard.
The last couple of months, when my SteelSeries Apex 7 started to show a problem with its Enter key, I have a new obsession — finding a perfect mechanical gaming keyboard. Sadly, even with so many variants of mechanical and gaming keyboards in the market, it's not that easy to find an accessible product that has all the features that I need.
Fortunately, after wasting money buying another keyboard that I don't really like and spending time to research, I find a perfect gaming keyboard for me that I will disclose at the end of this article.
I know that every user has different needs and tastes regarding their perfect gaming keyboard but I believe these 3 features will benefit every gamer and it should be new standards.
FYI and for a justification, I really like testing gaming peripherals and it's kind of an obsession for me. Previously, I have reviewed dozens of gaming peripherals when I worked for a printed magazine. Right now, I also have 4 keyboards (SteelSeries Apex 7, Razer Blackwidow V3, Dareu EK840, and Tecware Phantom Elite). For keyboard accessories, I have 2 additional keycap sets (from Tai Hao and Tecware) and 3 wrist rests.
For mice, I have Razer Naga Pro, Razer Basilisk V2, SteelSeries Rival 500, Logitech G703, ROG Strix Claw, and Dareu EM 901. For headsets, I have Logitech G431 and HyperX Cloud Flight with 3 additional pairs of earcups from Brainwavz.
With that out of the way, let's get to the main discussion.
Hot-swappable Switches
This is the first precious feature that every mechanical gaming keyboard should have.



View this post on Instagram
As I said before, I used a SteelSeries Apex 7. Sadly, it hasn't been a year when the Enter key shows an intermittent problem. Sometimes, I have to press the key a couple of times before it works. I could fix it temporarily by cleaning the switch with a contact cleaner and an air blower. Yet the problem came again after a month, more or less. Until one day, the switch is just stuck.
I honestly like the Apex 7. It has a solid build quality, better than Razer Blackwidow V3 that I bought after, in many aspects (base, stabilizers, keycaps, and wrist rest). However, it's really such a waste when I have to replace an entire keyboard just because of one problematic switch.
I also feel conflicted because of the problem. On one hand, I will try to avoid SteelSeries keyboards for a while — I don't have any problem with their mouse since I have a working Rival 500 even after using it for more than 2 years. On the other hand, I might be just super unlucky to have that problem. Mass-produced goods tend to have hiccups in some of the units. It's just statistics.
Nevertheless, this won't be a problem if hot-swappable switches are standard in gaming keyboards. I could just replace the broken switch and continue using the keyboard.
I know there are some mechanical keyboards with hot-swappable switches but they lack other features that I need or it's not distributed/produced as good as big gaming brands. Because I live in Indonesia, non-mainstream premium products such as DROP Shift or Mountain Everest Max are not easy to get. For those 2, last time I check, there is no stock either on their official websites.
Mainstream gaming brands such as Razer, SteelSeries, Logitech, or Corsair, usually, don't have the same problem because they already have good networks of distribution and big production capacity.
However, from those 4 brands, I could only find a hot-swappable switches keyboard from Logitech, Logitech G Pro X. Sadly, it doesn't have standard bottom rows that I will discuss later. There are also available hot-swappable keyboards in Indonesia such as from Keychron but, sadly, most are missing a deal-breaker feature for me: a macro and rebinding keys software.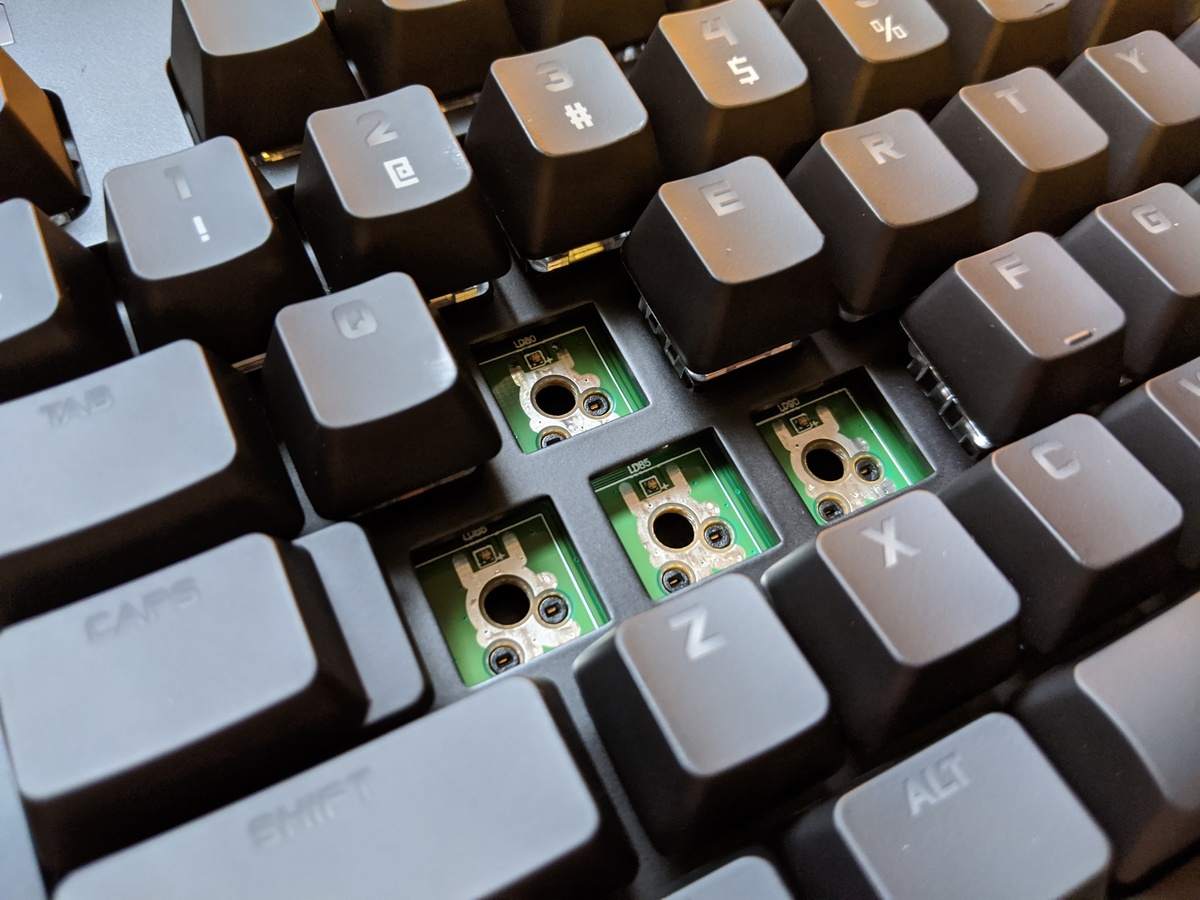 Macro and Keys-Rebinding Software
I know that most people don't use this because it's really useful for specific needs. I am a lazy gamer, writer, and editor… lol… I always have an Auto Walk (Hold W) macro on my mouse and keyboard. I even put CTRL+I in a macro function and put it in a key.

Regarding this feature, it's already a standard from mainstream gaming brands. Razer Synapse, SteelSeries Engine, Logitech G Hub, and Corsair iCue are good enough for me. On the other hand, smaller and non-mainstream gaming brands usually don't have this feature.
Again, I agree that it's not a feature for everyone. However, with growing needs or trends for digital content creators, a macro feature could be very useful for many video or graphic designers.
Some people maybe will argue that there are rebinding keys and macro software out there. I know that since I also researched that too thinking about sacrificing this feature for a hot-swappable keyboard. However, I can't find a software that as easy to use as Synapse or SteelSeries Engine. AutoHotkey allows really complex macro or even scripts but it's not that easy to use. There are also rebinding key softwares such as Key Remapper, KeyTweak, or SharpKeys but they don't allow macro AFAIK so I have to use additional software for macro.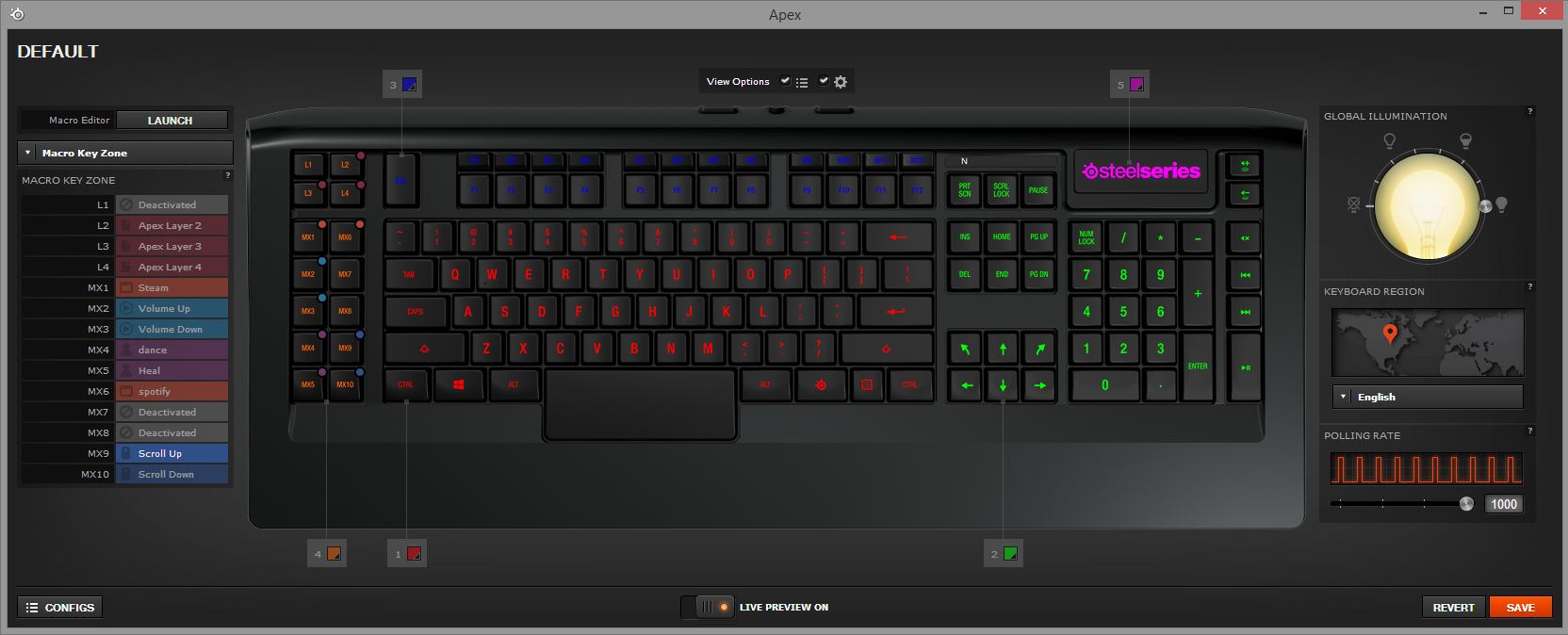 Razer Synapse (without the annoying online feature) and SteelSeries Engine are the best for me (UI and features) and I think the others should take a look at those for the new standard.
Standard Bottom Row and Keycap Stem
This is the last feature that should be a standard for gaming mechanical keyboards. As I said previously, during my search, I found that Logitech G Pro X has a switch hot-swap feature. I also know that Logitech G Hub is a decent software for macro and rebinding keys. Sadly, G Pro X doesn't have a standard bottom row. Its spacebar even has a really weird size.
The standard bottom row is important because of changeable keycaps. Keycaps may sound trivial but they have significant impacts. First, aesthetically, it could give different looks for a keyboard. I love pudding keycaps on my keyboard. Second, it also gives a different feel when used because our fingers touch the keycaps. There are keycaps with a rough surface or keycaps that are not easily dirty. ABS and PBT keycaps also feel different on my fingertips. Last but not least, different keycaps also produce different sounds. If you are using clicky switches, there are 2 sounds produced when you are typing. The switch sound and keycaps sound (when bottoming out fast). While it depends on the keyboard base material too, some keycaps may produce bad 'thock' sound.
Speaking of keycaps, thankfully, most mechanical keyboards have a standard stem so we can switch keycaps around easily. I remember when Logitech had roamer switches on their keyboard which don't have a standard stem. Thankfully, they already change it with their current products.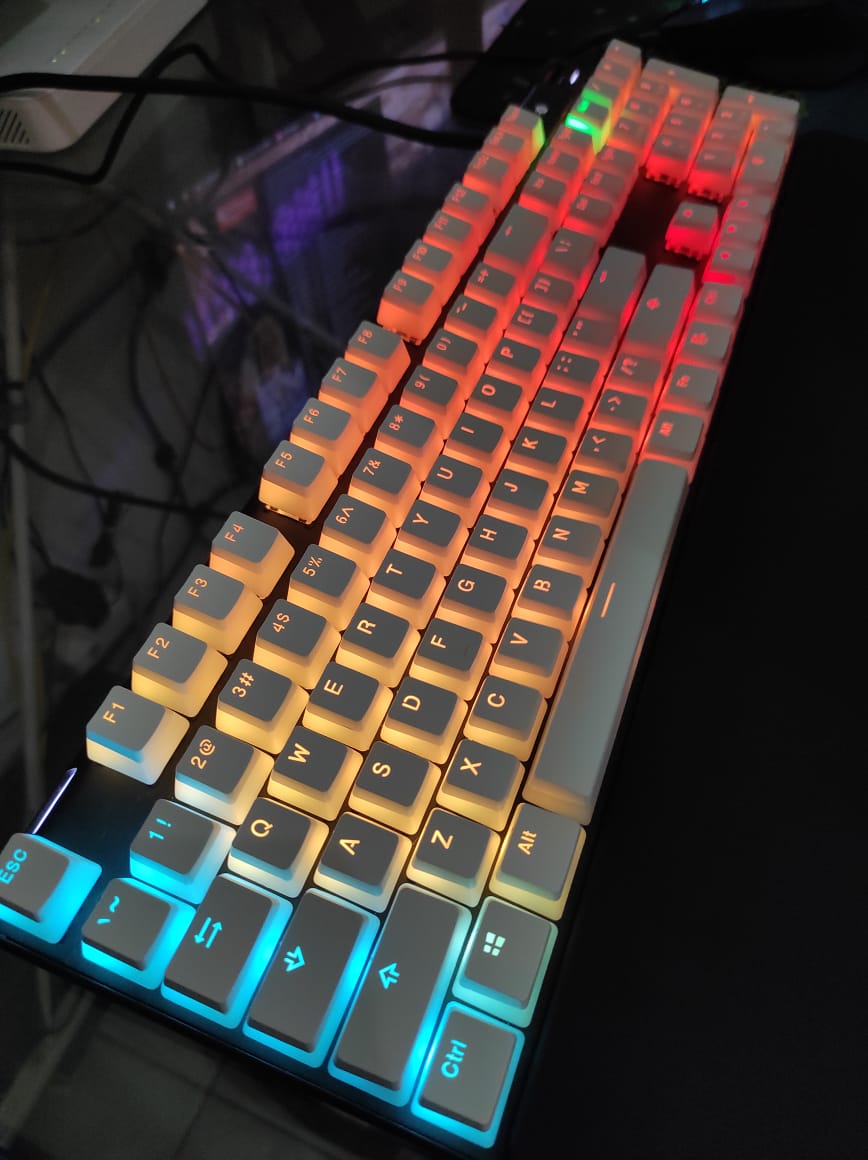 Regarding standard bottom row and keycap stem, mainstream gaming brands are already walking in the right direction. Corsair keyboards for example. Its newest keyboard, K100 has standard bottom row while its previous products (K95 or K70) don't. Razer and SteelSeries also offer a standard bottom row on their current products. However, I really think it's still worth noting so that gaming brands don't make silly decisions regarding changeable keycaps in the future.
Final Words
I am a fanatic fan of desktop PC Gaming because of its modularity feature. I could customize so many things according to my needs and taste (and budget, of course). That spirit of modularity should be brought into gaming keyboard too.
About the hot-swappable feature, I know that making a product that could last forever doesn't make sense for some business perspectives. However, creating products that are easily broken is also bad, if not worse, for business.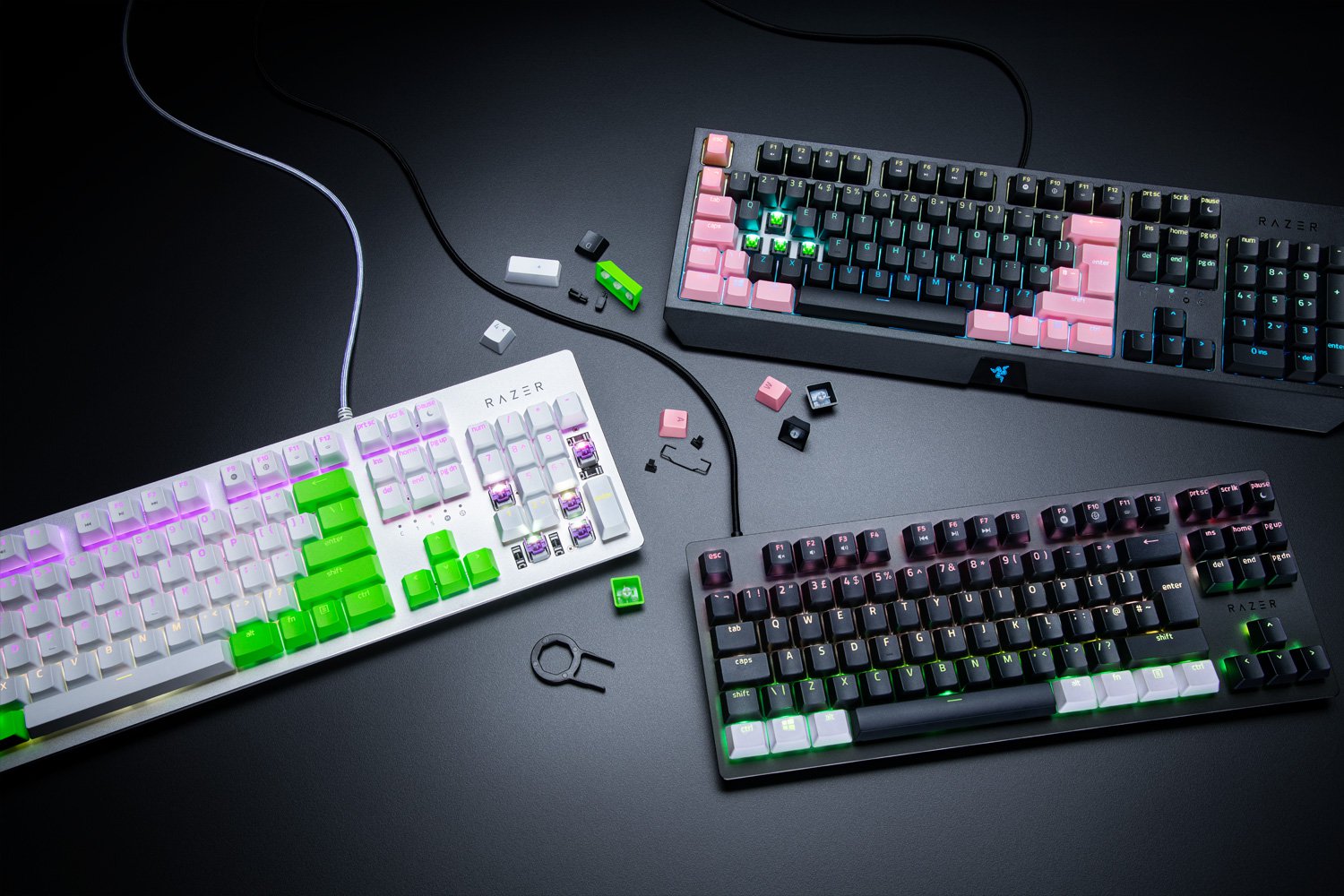 Upgrading modularity on gaming keyboards may have another business opportunity too. For example, gaming brands could also sell keycaps, wrist rest, switches, and others. Razer already sells PBT keycaps and wrist rest separately. Logitech also sells switches. Better modularity could bring benefits to both users and brands.
Last but not least, as I said earlier, I already found and bought a perfect keyboard for my needs. It is Tecware Phantom Elite. It has a hot-swappable feature, standard bottom row, full-sized (since I also need a Numpad), and macro software (although its software is not as good as Razer's). It's also available in Indonesia, unlike DROP or Mountain brands.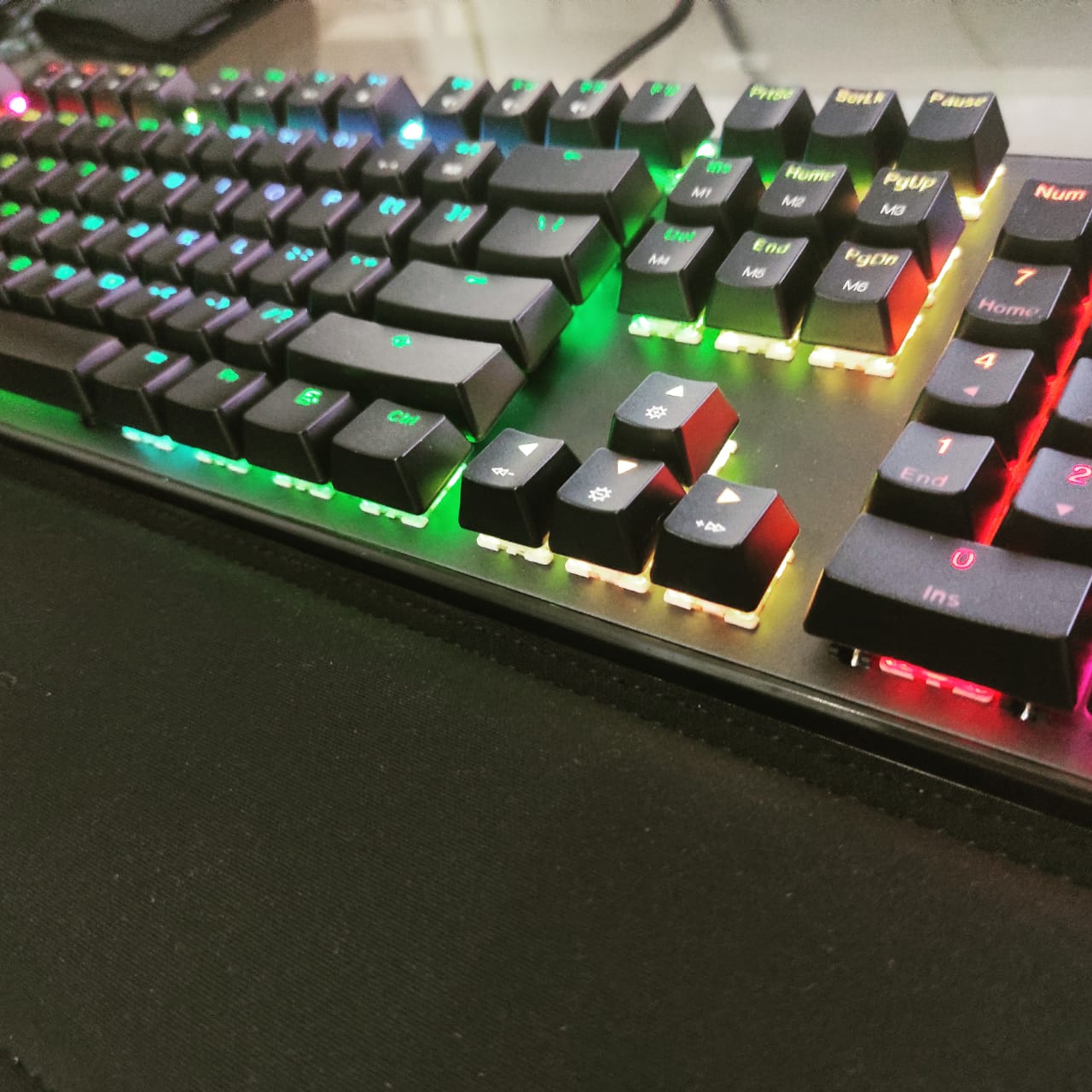 Keep in mind, this article is not sponsored by Tecware. I don't even know people from Tecware… On the contrary, since I have been in the industry quite a while, I know people from Logitech, SteelSeries, and Razer.
With this article, I just hope the mainstream gaming brands could start implementing hot-swappable switches on their keyboard in the future. On the other side, smaller brands could find a way to provide great macro software.
From Our Network