Esports Ecosystem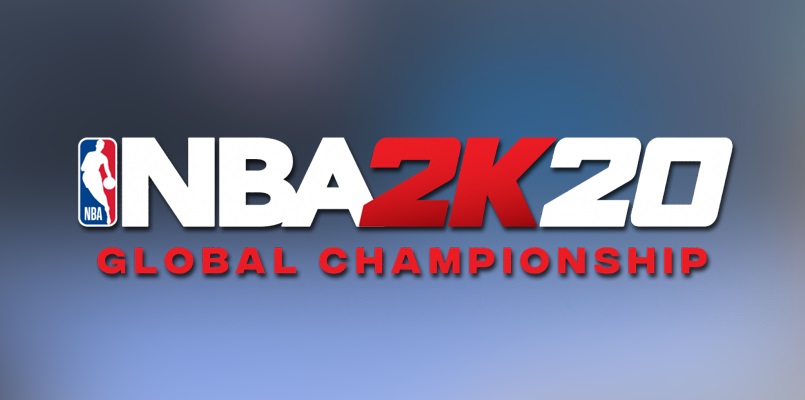 NBA 2K20 Global Championship memiliki format yang berbeda dari NBA 2K League
2K Games akan mengadakan NBA 2K20 Global Championship. Untuk itu, 2K Games bekerja sama dengan penyelenggara turnamen esports ESL, National Basketball Association (NBA), dan National Basketball Players Association (NBPA). Game NBA 2K20 sebenarnya telah memiliki turnamen sendiri, yaitu NBA 2K League. Salah satu hal yang membedakan NBA 2K20 Global Championship dengan NBA 2K League adalah jumlah pemain. Peserta NBA 2K League adalah sebuah tim beranggotakan lima orang. Sementara pada NBA 2K20 Global Championship, hanya ada satu orang yang bermain yang akan mengendalikan satu tim basket dalam game, menurut The Esports Observer.
"Kami senang dapat bekerja sama dengan NBA, NBPA, dan ESL untuk membuat turnamen jenis baru untuk NBA 2K," kata Jason Argent, Senior Vice President of Basketball Operations, 2K, menurut laporan ESPN. "Bagi siapapun yang tertarik untuk menguji kemampuan mereka di turnamen kelas dunia, kami mendorong Anda untuk mendaftarkan diri dan mencari tahu apakah Anda memang memiliki kemampuan untuk beradu dengan pemain terhebat di seluruh dunia." NBA 2K20 Global Championship akan dimulai Oktober tahun ini hingga Februari tahun depan. Ini adalah waktu yang tepat untuk mengadakan turnamen tersebut karena NBA 2K League tahun ini diadakan mulai April hingga Agustus. Dengan begitu, dua turnamen tersebut tidak akan saling bertabrakan.
Total hadiah yang ditawarkan untuk NBA 2K20 Global Championship adalah US$145 ribu (sekitar Rp2 miliar). Turnamen tersebut akan diadakan di tiga kawasan, yaitu Amerika, Eropa, dan Asia Pasifik. Babak kualifikasi regional akan diadakan secara online. Sementara babak final regional akan diadakan secara offline. Babak final regional tersebut akan diadakan di studio ESL di Los Angeles untuk kawasan Amerika, Paris untuk Eropa, dan Sydney untuk Asia Pasifik. Masing-masing pemenang kawasan regional akan memenangkan US$15 ribu (sekitar Rp211 juta). Delapan pemain terbaik secara internasional akan dapat bertanding di Global Finals yang diadakan pada 22 Februari 2020 di studio ESL di Los Angeles. Sang pemenang akan mendapatkan hadiah sebesar US$100 ribu (sekitar Rp1,4 miliar).
Satu hal lain yang membedakan NBA 2K20 Global Championship dengan NBA 2K League adalah skala turnamen. Sejak didirikan pada 2017, hampir semua tim yang bermain dalam NBA 2K League itu berasal dari Amerika Serikat. Dengan mengadakan NBA 2K20 Global Championship, 2K Games berusaha untuk menjangkau audiens secara global. Walau sebelum ini, NBA 2K League juga telah mengadakan babak kualifikasi internasional pertamanya di Hong Kong. Para pemain yang masuk babak final akan dapat bertanding dalam liga tersebut.
"NBA 2K20 Global Championship ini adalah turnamen tingkat dunia. Hal ini mencerminkan betapa populernya basket di seluruh dunia," kata Matthew Holt, Senior Vice President of Consumer Products and Gaming Partnerships, NBA, seperti dikutip dari Sports Pro. "NBA 2K20 Global Championship menawarkan kesempatan pada semua orang di dunia untuk bersaing."
From Our Network