Esports Ecosystem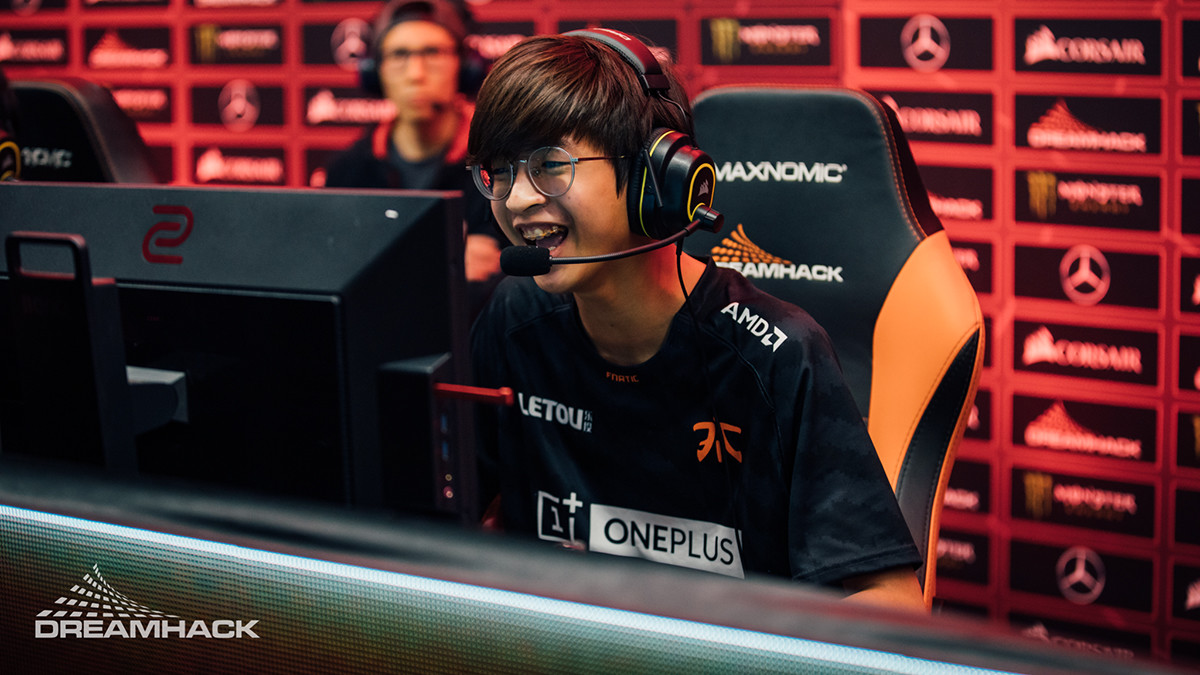 Recently, the Dota 2 scene was marvelled by 23savage's mind-boggling 12,000 match making rating. This pubstar-turned-professional player went through a multitude of team hopping, before finally settling for the giants of T1.
When it comes to games and sports that require their players to think strategically, some people are simply built differently. In games like Chess and Go, these people are dubbed "prodigies" — extraordinary players who excel as if their DNA was meant for the game. Esports is no exception to this, especially in highly complex titles like Dota 2.
We have seen numerous players with such an outstanding capability: Miracle-, Topson, ana, you name it. These players came into the scene as a nobody and somehow managed to leave a lasting legacy throughout their careers. While the aforementioned prodigies have carved their mark in the history of Dota 2, there's still one whose prodigious chapter is yet to be unleashed.
That person is no other than 23savage, an 18-year-old Thai player who's currently enlisted in the roster of the South Korean organization, T1. Time and time again, we constantly witnessed how this miraculous boy magically attained the highest of Match Making Rating in the Southeast Asian server. Because of that, large organizations alike are constantly on the hunt for this young pub star.
However, 23savage's journey hasn't always been as smooth as many had expected. In order to achieve where he is now, 23savage had to start small and begin his journey in his homeland: Thailand.
Chapter 1: Homeland
23savage began his competitive Dota 2 career with a local team called ALPHA Blue, a subsidiary roster to the main organization ALPHA Pro Team. 23savage was only 16 years old when he kickstarted his journey in 2018 together with other Thai senior players as his teammates. The roster didn't hold for long, as 23savage was only enlisted officially for only four days.
Several ALPHA Blue players decided to depart the organization and join a team called Reaper, whose roster became the basis of the establishment of MSCerberus. The initial lineup consisted of Thai players Whatthe, tnt, Feimao, 23savage, as well as the Laotian player, Nevermine.
Before the team could make their international debut, they had to undergo several roster changes due to the retirement of their captain, Feimao, and the departure of Whatthe. Catering to the vacant slots, MSCerberus enlisted the help of the Filipino player RAN, the Malaysian player ADTR, and a secondary Thai Offlaner Seri.
MSCerberus' first recorded international debut was in Sin Esports Dota 2 League Season 1, where they faced off against other Southeast Asian underdogs. MSCerberus and 23savage managed to qualify to the event's Upper Bracket Semifinals, but had to fall to the Lower Bracket after losing 0-2 against Neon Esports and was later eliminated by PG.Orca.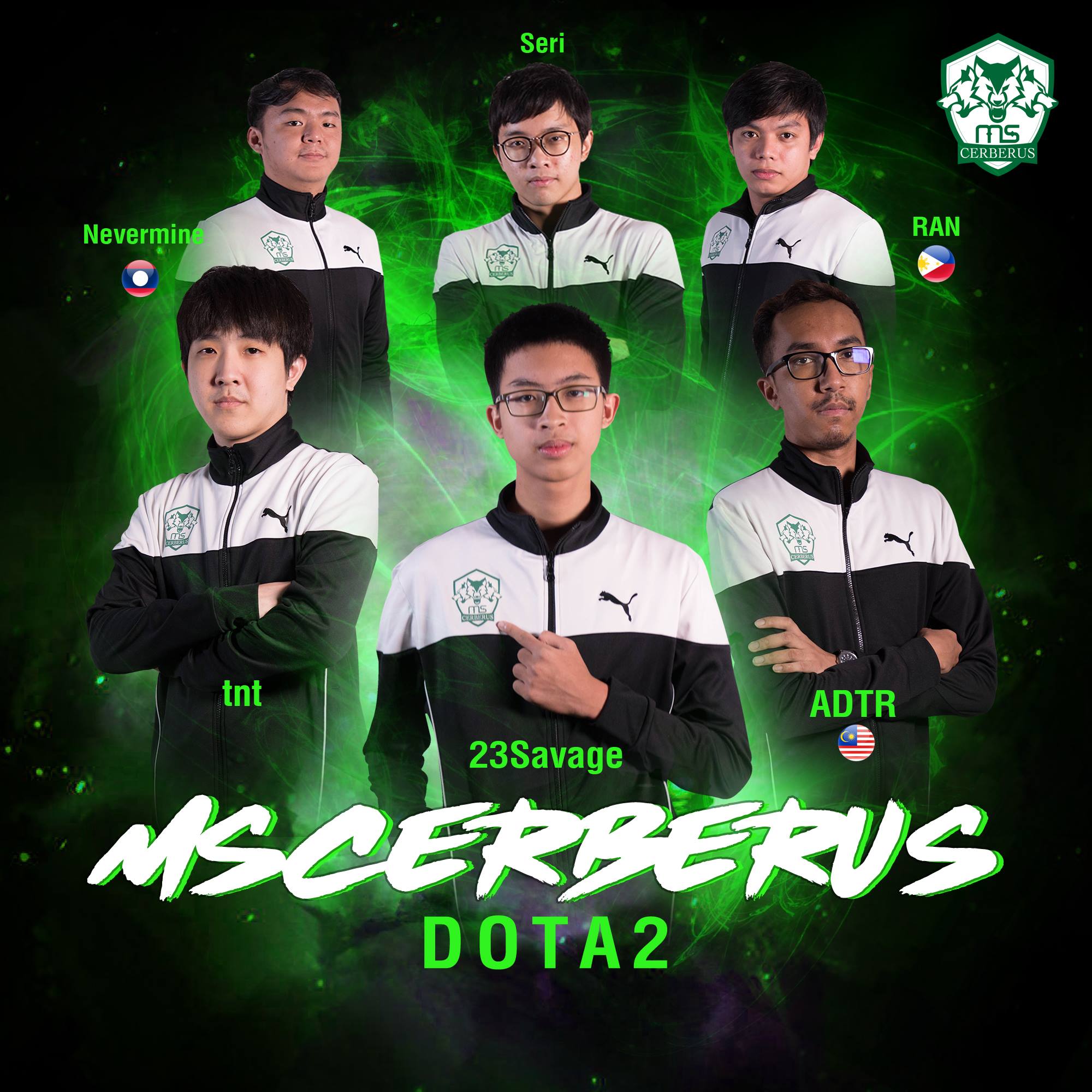 Despite their loss, 23savage's major potential began to take place in the international scene. His signature heroes like Morphling and Juggernaut put up a great fight against the Filipinos, proving that he's capable of playing on such a high-stake event.
Unfortunately, the team struggled to secure a commendable victory in the events that followed after. It surely was difficult to cope up against older organizations whose roster are much more stable and had greater international experience. As a result, 23savage took the opportunity to further explore the international scene by becoming a stand-in player for neighboring teams.
Chapter 2: Standing on the Shoulder of Giants
To obtain greater exposure, 23savage played as a stand-in substitute for teams like the Filipino squad of Clutch Gamers and the Indonesian roster of EVOS Esports. He did so while going into inactivity with his main team MSCerberus. Although his addition wasn't enough to bring home the trophy, the experience was enough to gain recognition from other more established organizations.
Furthermore, 23savage had the chance to represent Thailand in World Cyber Games 2019 APAC. Accompanying him in this competition are other senior players Jabz, Seri, BungsellRotee, and tnt. Initially, the team played under the name of Thai Style, before finally playing under the banner of MSCerberus TH during the offline Finals held in Seoul.
With this temporary roster, the squad secured a second-place finish, bringing home $1500 as a prize. Once the event ended, 23savage spent some more time with his main team before deciding to try out with other teams and officially go inactive in MSCerberus, which rebranded to MS Chonburi not so long ago.
It was perhaps 23savage's visit to South Korea where he decided to pair up with three veteran South Korean players, Forev, Febby, and March, for The International 2019: Southeast Asia Open Qualifier. To complete the lineup, Team Jinesbrus summon the aid of another prodigy player from the United States, Gunnar.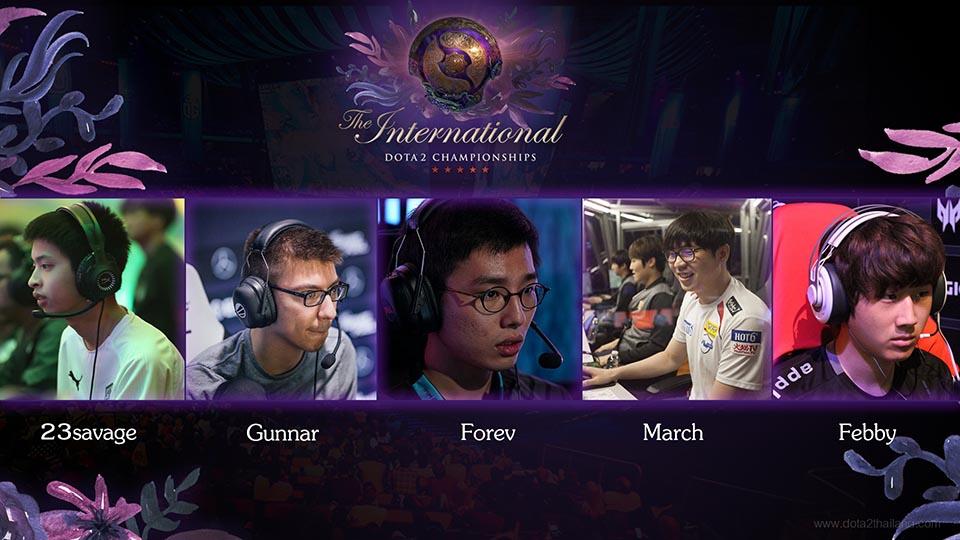 Jinesbrus was utterly dominating the entire bracket, losing close to zero games throughout the Open Qualifiers. They were among the three teams which qualified for the Southeast Asian Closed Qualifiers of TI9.
In the Group Stage, Jinesbrus remained unstoppable, dropping only a single best-of-one loss against Team Amplify. As for the other matches, their playstyle is famous for being fierce and aggressive, essentially reminiscent of the olden days of MVP Phoenix. Surely enough, three out of five of their players were MVP Phoenix players, so that shouldn't be surprising.
However, their Playoffs bracket started badly, losing 0-2 to Mineski right off the bat. Nonetheless, Jinesbrus and 23savage persisted through the Lower Bracket, eliminating Team Amplify and Team Adroit in the process. Again, they faced off against Mineski in the Grand Finals, with an even higher stake. Whoever wins the series secures their ticket to the most prestigious Dota 2 event of all: The International.
We could go over all the games that took place in the intense best-of-five series, but to sum it up, it kept everyone on the edge of their seats. The first four games went back-and-forth between these two rivals. The two teams took turns which ultimately led up to a 2-2 score and a deciding game five.
Chapter 3: So Close, Yet So Far
The deciding match kicked off almost evenly, with Jinesbrus securing a minimal 2000 gold-lead. At about the 30-minute-mark, Mineski wiped the entire roster of Jinesbrus, snowballing the advantage to their hands this time around. It was this point onwards that Jinesbrus was hanging on their last TI9 lifeline.
Sadly for the boys, Mineski had the upper hand in that match, and so ends their hopeful TI9 run of the year. Arguably, 23savage's run with Jinesbrus was the best achievement thus far in his career. As much as he and his teammates failed to secure their victory, joining Jinesbrus was the leap 23savage required to enter the realm of giants, marking the commencement of his next competitive chapter.
23savage's respectable TI9 attempt catapulted him into popularity and the international spotlight. As many had predicted, the Southeast Asian giant Fnatic quickly incorporated him into their main roster. On September 4, 2019, 23savage joined the ranks of Moon, iceiceice, DJ, and fellow Thai player Jabz. Together, the revamped Fnatic roster was ready to shake up the Southeast Asian stage.
They wasted no time to achieve such a title, by not only finishing second in Midas Mode 2 – Asia, but also qualifying for MDL Chengdu Major and DreamLeague Season 13.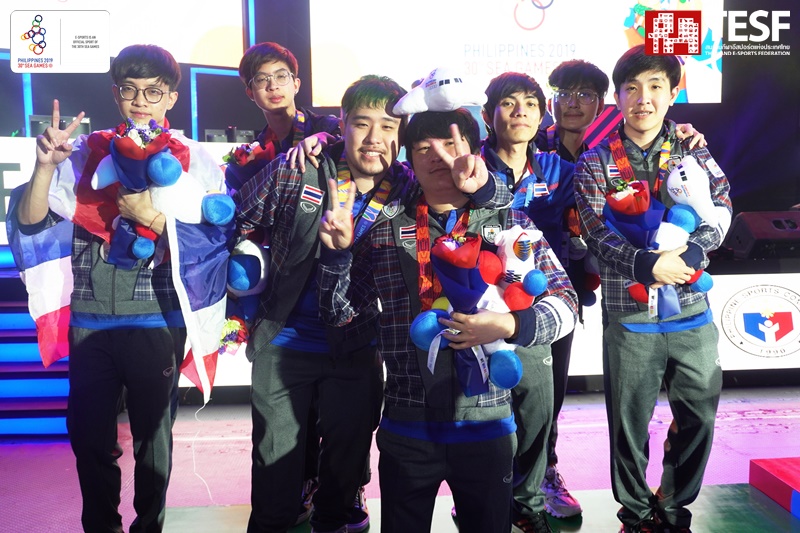 Amid these qualifiers, 23savage had another chance to represent his nation in the 30th Southeast Asian Games where the Thais finished second. It was also during this event where 23savage could once again pair up with his former MSCerberus teammates and the new contenders of MG.Trust.
Chapter 4: Fnatic's Rise to Glory
After successfully qualifying for these Major events, Fnatic, in fact, struggled in these first few international events, perhaps due to adaptation reasons. In MDL Chengdu Major and DreamLeague Season 13, they finished 9th-12th in both events, losing out to their Southeast Asian counterparts, TNC Predator.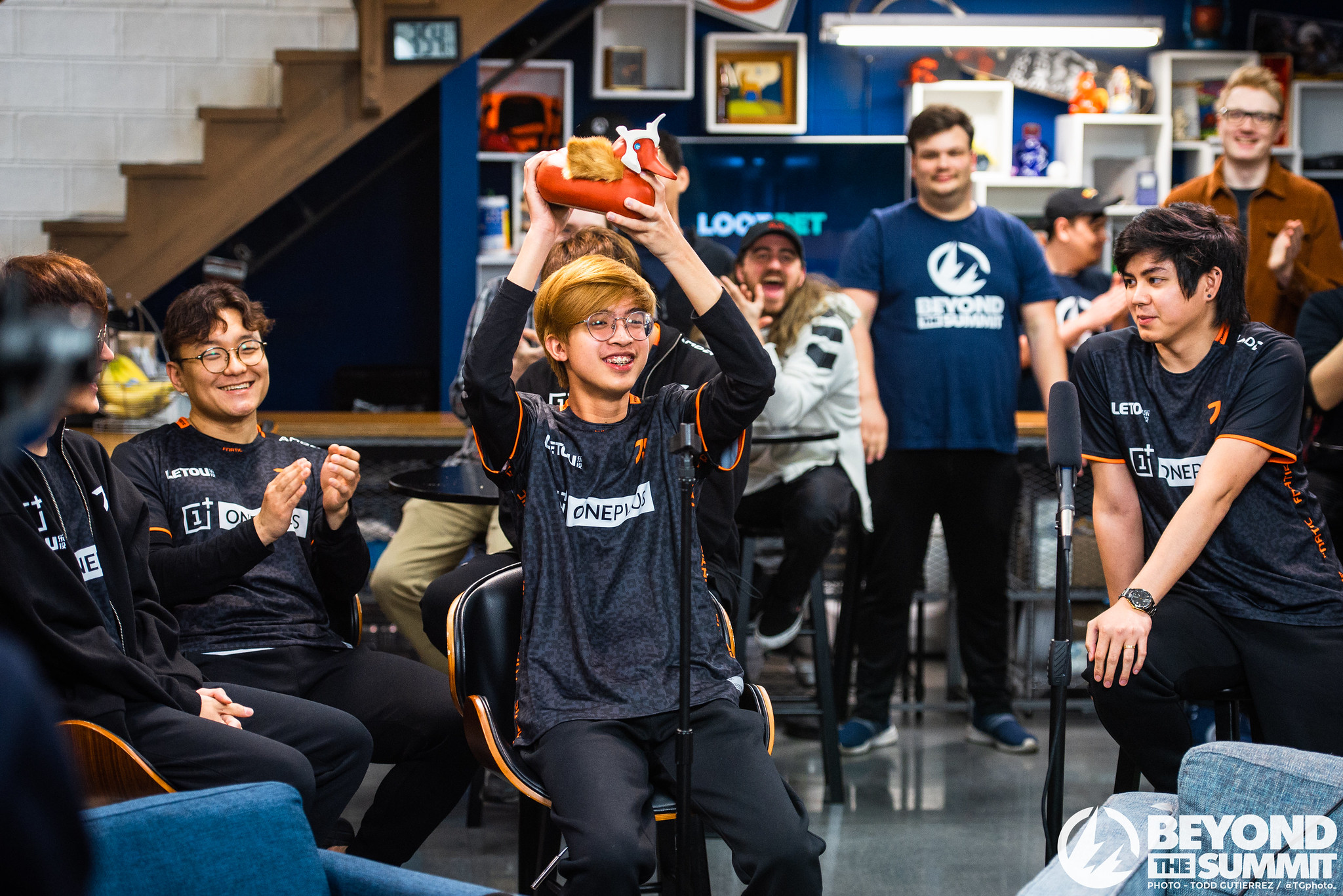 Before they could shine on the international stage, however, the COVID pandemic took place and halted virtually all international LAN events, including today. Nevertheless, several tournament organizers decided to shift their events online and divide participating teams into their respective regions.
Back in their region, Fnatic became the new Southeast Asian giants. They came out as champions in Summit 12, BTS Pro Series: Southeast Asia, ESL One Birmingham 2020 – Online: Southeast Asia, and World E-sports Legendary League. Afterward, they finished third in BTS Pro Series Season 2: Southeast Asia and second in ONE Esports Dota 2 SEA League thereafter.
It was quite evident that Fnatic was pretty much unstoppable in their region, and not even the best teams around could overthrow their throne. 23savage displayed his marvelous Position 1 carrying abilities throughout these events and truly proven that the mix of seniors and newcomers is amongst the strongest strategy in all of Dota 2.
For the young Thai, it seemed that his career was pretty much on the right track. It was until Fnatic abruptly decided to replace their new-found prodigy with a more stable veteran and senior Position 1 player, Raven. Only a week after their run in ONE Esports Dota 2 SEA League ended, 23savage's Fnatic chapter is brought to an end.
Chapter 5: Auspicious Vici
Now teamless, 23savage became a hot target for big organizations willing to integrate this prodigy from Southeast Asia into their mix. Many were expecting teams from around the globe to add 23savage into their lineup, including Western teams who were open for such a ride. It was Vici Gaming, in the end, who picked up 23savage in replacement of their star Carry Eurus.
At first, the pasture seemed all too green for 23savage. His removal from Fnatic was a mere pinch while his purchase by Vici Gaming meant a huge leap in his career. Even so, because of the COVID19 travel restrictions, 23savage had to wait for his time to shine. As a temporary replacement of 23savage, Vici Gaming summoned the help of Erica while hoping for a better COVID situation.
For the time being, 23savage continued to stand-in for several casual teams such as Among Us and the newly formed Thai squad MG.Trust. With Among Us, 23savage attained a third-place finish in BTS Pro Series Season 3: Southeast Asia, even beating Fnatic, his former team, in the process.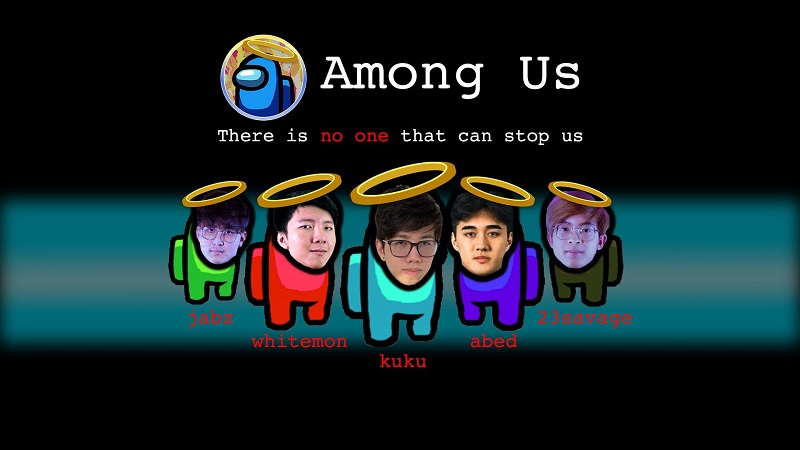 What else could go wrong for 23savage? He is performing relatively well in these casual teams, while an organization like Vici Gaming is waiting for his arrival. Well, that's the case until Vici Gaming decided to part ways with 23savage without even playing a single match together with him. Although the main reason is likely due to the worsening of the global COVID situation, Vici Gaming seemed all-too comfortable with Erica, given their achievements without 23savage.
Chapter 6: T1 Onwards
After what seems to be a fresh start to a bitter end, 23savage finds himself teamless once again, with a similar aftertaste. With the Dota Pro Circuit Regional Leagues taking place and 23savage still teamless, all he's open for is stand-in opportunities.
Unsurprisingly, his assistance was called upon by the Indonesian-Thai-Korean roster of HOYO for DPC Season 1 – Southeast Asia Lower Division and later by the Indonesian squad of BOOM Esports for DPC Season 1 – Southeast Asia Upper Division.
Thereafter, participating DPC teams were looking to alter their rosters, especially for those who qualified through the Major. In the end, it's the South Korean giant of T1 who decided to add 23savage into their mix, replacing their former Carry player, JaCkky.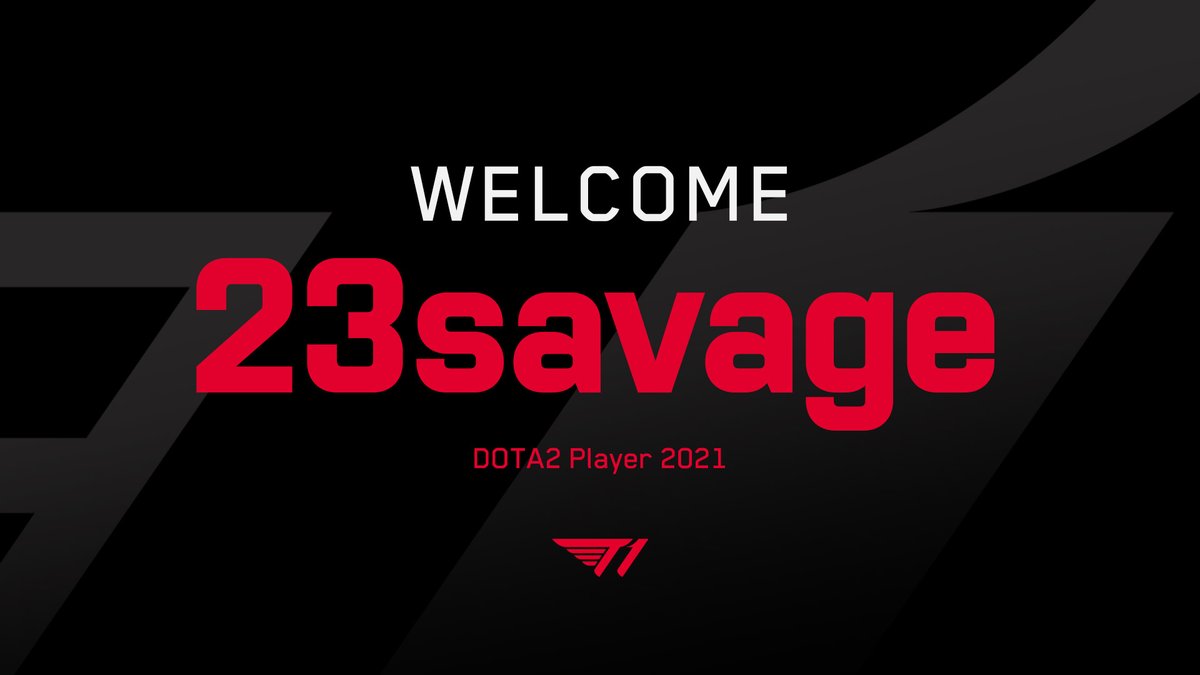 Regardless of whether or not the move was deemed ethical, it seemed logical that T1 would do such a critical move. T1 barely qualified for the Major Wild Card, and their best bet is to go all-in if they'd like to advance further, one of which is by purchasing a star player like 23savage himself.
Closing
Together with four former Geek Fam players, 23savage and his new shiny T1 squad are expected to put up a powerful battle in the premiere 2021 Dota 2 LAN Event, ONE Esports Singapore Major 2021. From this point onwards, what lies in the next chapters of 23savage's career is nothing but a wild guess.
Featured Image by Dreamhack.
From Our Network